Feature: A take on 2022
With a year that began with the Omicron variant and ended with an energy crisis, Tristan O'Hana opts to look back at some of the positive operational themes that made up 2022.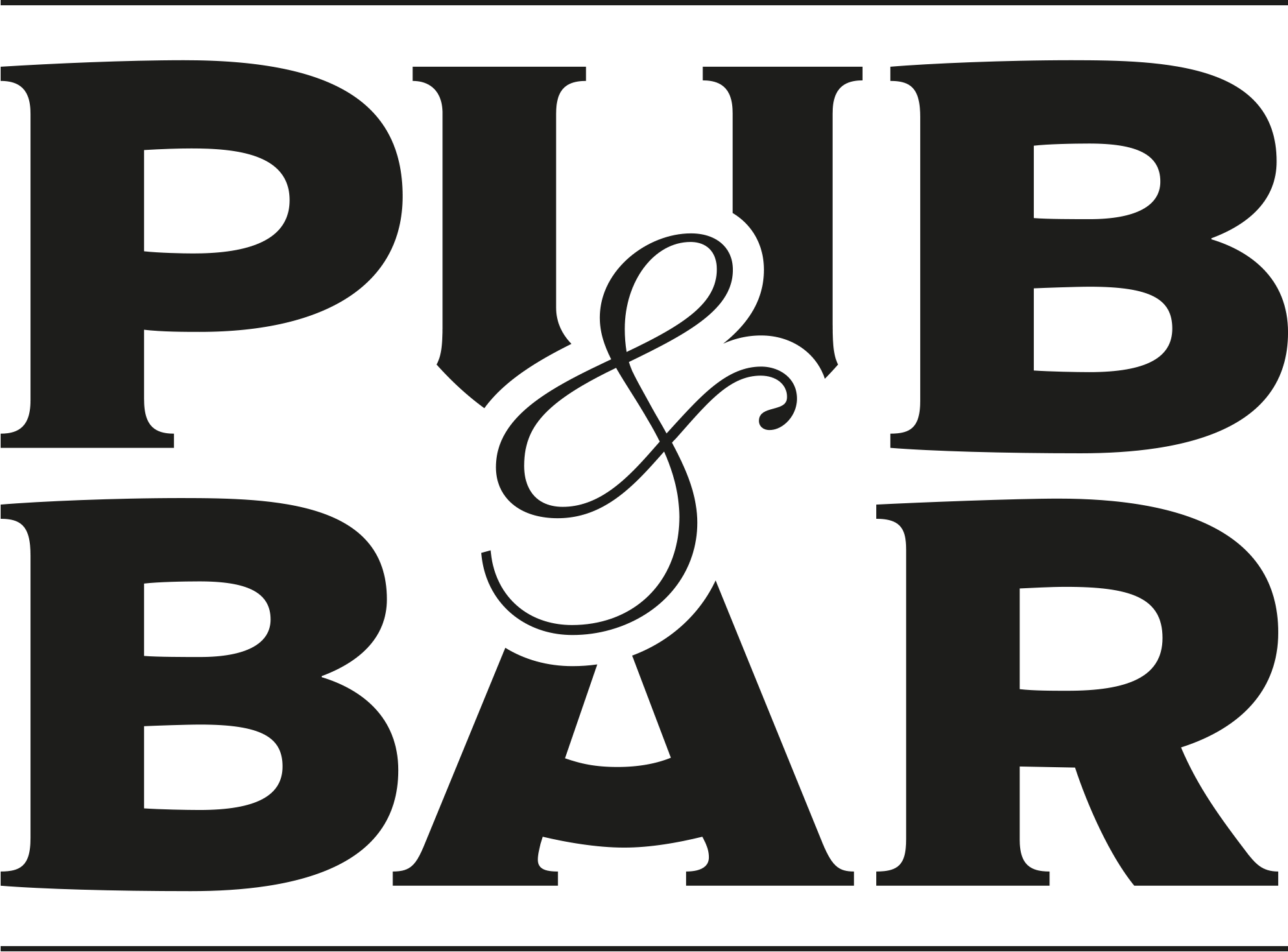 Dec 13, 2022
Despite the blindingly obvious barriers that kept lodging themselves firmly in place throughout this year (Covid-19, recruitment, energy prices, musical chairs in Downing Street), plenty of pubs and bars across the UK kept performing to the exemplary standards that modern-day consumers have come to expect. And I'll be damned if we don't shine a spotlight on them as often as possible.
A look back through the months that made up 2022 offers not only wonderful examples of trading resilience, but also a selection of key themes and operational areas that by and large reflect the sector and the directions it is taking. Some of these ideas are a direct result of the aforementioned barriers, as operators pivoted their way through yet more tricky times for the hospitality industry. Whereas others simply show where investor and consumer spend is gravitating towards, resulting in expansion, new brands, bespoke training and many other initiatives. So, in a bid to close out the year on a positive note, here's an upbeat take on 2022.
The pub works
With the fallout of Covid-19 leaving a whopping increase of hybrid and fulltime home workers across the country, many on-trade businesses saw greater opportunities when it came to offering workspaces within their sites. If you run a pub outside of a city centre and haven't yet explored this avenue, what are you waiting for? Recent research on home workers revealed that over half (55%) would be open to working from a pub. Almost all (98%) of those who took part in the survey said they would be interested in a 'work from the pub package', including unlimited hot drinks and a light bite.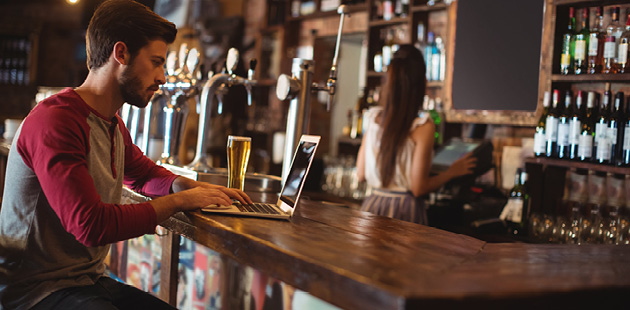 More people worked from the pub this year
The experience economy keeps on growing
When Bounce Ping Pong and the like arrived on the scene over 10 years ago, who would have predicted the gigantic strides the experiential side of the on-trade has taken since then? Not only have established brands grown this year, with businesses such as Flight Club, Swingers, Roxy Lanes and Lucky Voice all adding to their estate, but new concepts have also arrived. Adam Breeden's official partnership with Formula 1, F1 Arcade, is one to keep an eye on. As is the Imbiba-backed graffiti/gaming business NQ64 and Big Fang's crazy golf effort Golf Fang, which recently appointed the New World Trading Company's Natasha Waterfield to oversee its expansion as new CEO.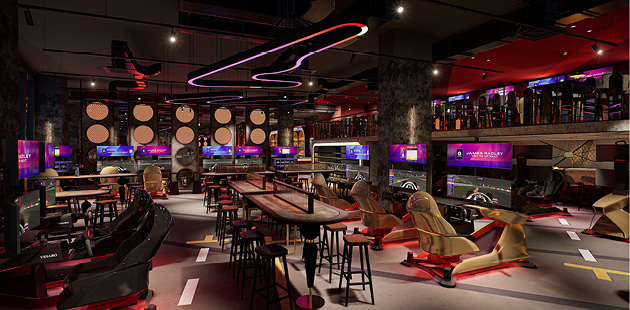 The new F1 Arcade concept in the City of London
Adventure bars
While much of the national press continued to focus on pub closures and the apparently endless failures of the sector, rarely through 2022 did they report on the quiet bar boom that was seen across the country. Bars are back and they mean business. A year on from Nightcap PLC's acquisition of London-born Adventure Bar Group, the company has not only been expanding out of the capital, but is now crossing borders into Wales as well.
The same goes for The Alchemist, which launched in Glasgow at the beginning of the year, and The Botanist, which is due to open in Edinburgh in early 2023. The bar business is booming and there will be more to come next year.
Results on the right track
It has been heartening to report on the various financial results of the larger pub companies throughout the year, with leading players such as Young's, Fuller's and friends not only demonstrating positive performances, but showcasing that much of the on-trade is back to operating at pre-pandemic levels and above. This was seen across a variety of trading periods too, and not just for pubs, with nightlife operator REKOM reporting an increase of spend-per-head of 23%.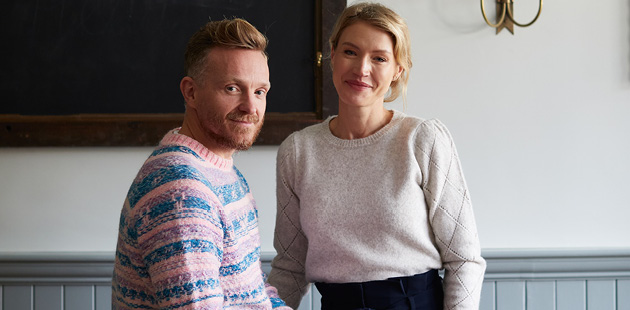 Scott and Maria Hunter launched a pro-planet pub in Clapham
Pro-planet pubs
We kicked off 2022 with a lead interview with Antidote Projects, the husband- and wife-led pub business looking to reimagine the idea of a fully sustainable pub. The rest of the year followed suit, with pledges and business practice aplenty being seen across the trade, as the sector increasingly addressed the essential need to reduce carbon emissions and operate sustainably. The Zero Carbon Forum continued to expand; plant-based menus increased; single-use plastics were attacked… There's plenty more to be done, though, and we'll continue writing about this vital topic in 2023 and beyond.
Team talk
It should be impossible to put a positive spin on the recruitment crisis that, let's face it, has only worsened this year, but it's not… quite. What the lack of people power has delivered is a renewed focus on the development, wellbeing and overall acknowledgment of existing pub and bar teams. What's more, brand new initiatives have been put in place by businesses large and small, which may not have surfaced were it not for the fact that owners increasingly realised the retention and loyalty of their people was more important than ever. We've seen bespoke training packages, new health benefits, flexible hours, mental health support, future leader programmes, business-leading maternity policies… the list really does go on. We love hearing about it, but let's hope that these benefits are being heard about by potential recruits in the New Year.
You may also be interested in…