Feature: The A-Z of no and low
With no- and low-alcohol drinks continuing to fly off the shelf, Pub & Bar brings on-trade operators the essential A-Z of considerations within this burgeoning category.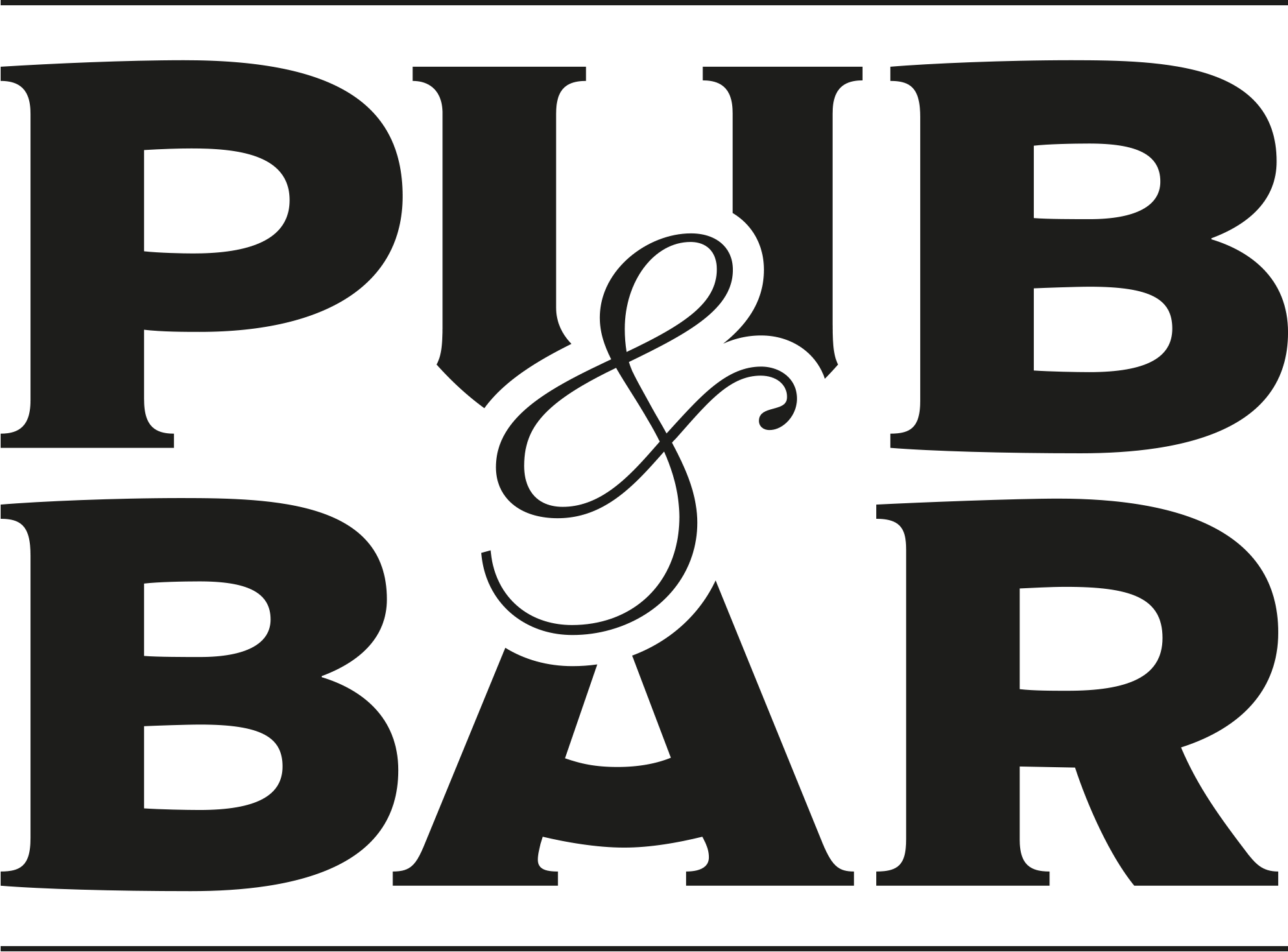 Nov 24, 2022
So much has been said about the no- and low-alcohol category, that you wonder what else could be added to the conversation. The answer? Plenty and then some. For what happens when a category is in its relative infancy is more development, more feedback and, thus, more range.
The past few years have produced product launches aplenty, with many more in the pipeline from suppliers large and small. So, as the topic of the moment continues to expand and educate consumers and operators alike, here's a quick alphabetised refresh of where the no and low category is at, with the help of some key industry suppliers.
A is for ABV
With almost 29% of consumers choosing a venue based on its soft drinks range, the team at Monin point out that no-ABV drinks are more important than ever before. Menus need to reflect this by offering a good variety of styles, flavours and tastes. When it comes to no- and low-alcohol drinks menus, consumer needs are constantly evolving.
B is for beer
There's no doubt about it, no and low beer is the area of the category that has changed the mindset of those zero ABV fence-sitters and paved the way for greater moderation of alcohol intake. From lagers and IPAs to stouts and porters, it seems there's no style of beer that hasn't had the no and low treatment.
C is for campaigns
Luscombe Drinks points out that while campaigns such as Sober October and Dry January have shone a spotlight on low- and no-alcohol drinks, it is clear that consumer demand for these products now goes beyond this. A focus on health benefits, particularly post-pandemic, and paying more attention to our general wellbeing is reflected by growth in the category.
D is for demographic data
On-trade business owners would be wise to recognise that no and low alternatives are not just for those abstaining from alcohol. Budweiser Brewing Group says that with one in 10 beer drinkers now regularly opting for an alcohol-free alternative, a figure which has grown by 16% year-on-year, it can be said that this increased popularity is evidence of a wider cultural shift.
E is for enjoyability
While a no and low drink doesn't necessarily have to be an alternative to its alcoholic counterpart, the general assumption is that it is. The key to the category's growth in recent years is that these alternatives now taste good and are actually enjoyable to consume, which is sort of key, isn't it?
F is for food
Of course, wine is a natural partner for food, fully enhancing its flavours, and a well-matched wine pairing provides an elevated experience for customers. Accolade Wines highlights that key to this is ensuring operators have a focused drinks range and highlighted food pairings that all staff are familiar with – including no- and low-alcohol options can help to offer a drink for every occasion.
G is for going global
Currently, according to Accolade Wines, 60% of global consumers claim to moderate their alcohol consumption by switching to lower- or non-alcoholic options. Mid-millennials in particular are looking for stylish and contemporary zero-alcohol alternatives without compromising taste or enjoyment.
H is for health
Today's consumers are increasingly turning towards alcohol-free alternatives due to the heightened focus on health, according to Budweiser Brewing Group. Supported by the government's initiatives and campaigns to drink more responsibly, 70% of Brits are looking to be healthier in their everyday lives, and a third of consumers said limiting alcohol was an important part of their healthier lifestyle.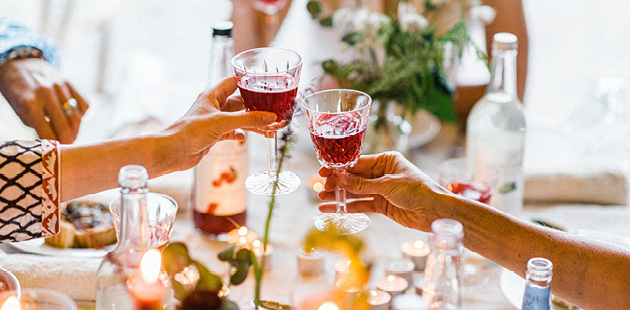 Cheers to no-alcohol options with Luscombe Drinks
I is for image
"I think that as the generations coming through and personal brand image becomes more important, and more transparent thanks to social media, people will be more conscious of their own drinking habits and the repercussions this may have," says Michael Singleton, co-owner of neighbourhood restaurant The Silver Cup in Harpenden.
J is for juniper
While base spirits may have a tricky time with replicating their flavour of an alcoholic version, the botanicals in gin allow creators to pack in tasting notes aplenty. Many no and low gins will proudly list juniper and its bunch of botanical buddies as a way of drawing in consumers familiar with such ingredients.
K is for knowledge
As with all drink products in a pub or bar (and food products, for that matter), front-of-house teams knowing the details behind each no and low drink is essential. With many consumers treating these drinks as importantly as their 'usual', knowing the origin, brand, ingredients and product story is of fundamental importance.
L is for listings
Stocking no and low options can not only cater to new customers, but will also provide regulars with the opportunity to have a no or low offering. While still a relatively small driver of revenue compared to the large portfolio of alcoholic beer offerings, Budweiser Brewing Group highlights that stocking a wide selection of no and low options is a great way to capitalise on this growing trend.
M is for mocktails
The team at Monin believe tea, coffee and herbal mocktails will continue to be a popular option in this space. The popularity of iced tea is also growing, especially green teas, rooibos and cascara. It's worth remembering that mocktails aren't just for summer either, with tea- and coffee-based creations paving the way for winter warmers.
N is for needs
As with every element in a pub or bar operation, no and low drinks are here for one reason and one reason only, consumers are consuming them. As operators in the hospitality industry, you are there to satisfy a customer's needs, whether that's through your welcome, your food or your drinks. More people are requesting a no and low drink – they are products venues most certainly need to stock.
O is for options
The best thing about the latest growth in the no and low category is that savvy pub and bar operators now have options at their disposal. Gone are the days where the designated driver has to settle with a cola or the one option of a low-alcohol beer. The myriad launches in the on-trade over recent years means not only do customers have more choice, but operators do too.
P is for pairing
The way no and low alternatives are being consumed in the on-trade is also evolving. Budweiser Brewing Group says that three out of five beers are now consumed with food, and so pubs should consider offering alcohol-free alternatives as part of lunchtime meal deals, for example. This gives consumers the opportunity to enjoy the taste of their favourite beer but without the alcoholic element, which is particularly appealing for many during the earlier lunchtime hours of the day.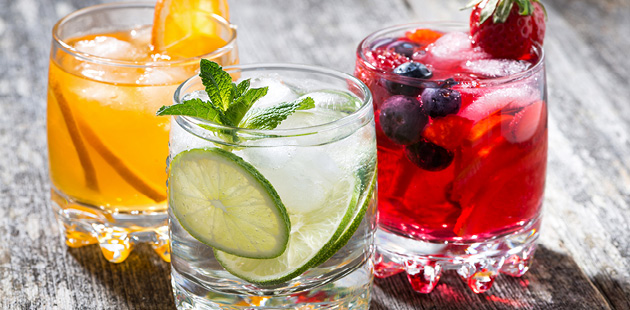 No and low drinks can be visually appealing too
Q is for quality
What's reassuring is that while there are many more no and low products entering the market, it hasn't hindered the increasing quality of the category (if only the same could be said for craft beer, huh?) In fact, the opposite is true. As new versions land in trade, the taste, development and overall quality of most products is obvious for all to see.
R is for range
"We are limited on what we can offer, but we have two popular no-alcohol beers on our current range and a couple of low-alcohol wine and Prosecco options," says Singleton. "We also focus on making great mocktails. We have two on the list and then a variety of kind of virgins that we can talk our guests through."
S is for soft drinks
Luscombe is finding that people want to enjoy high quality, grown-up soft drinks without experiencing the downsides of alcohol or compromising on taste. It has seen a cultural shift, with less emphasis on alcohol being the focal point of social occasions and choices being made on quality much more than alcohol content.
T is for taste
"It's all about taste," says Gabriel David, founder and owner of Luscombe Drinks. "Without significant alcohol in a drink, a poor flavour profile cannot be disguised, so producers of low and no drinks need to ensure the very best taste to avoid being left behind by competitors. I have no doubt we will see more scrutiny on flavour and how drinks are made in the low and no category."
U is for upselling
If a venue is able to stock more no and low options, the opportunities for an upsell increase. If a guest is hovering around a standard soft drink or a classic lime and soda, a gentle nudge towards the new mocktail list or a recent non-alcoholic IPA that has just come in could lead to greater sales during any occasion.
V is for valuable
There is money in this category, that's for sure. In fact, a recent survey by KAM predicted that the UK low and no market could be worth upwards of £450m by 2024, after growing by 180% in 2021. The report also stated that nearly 29% of pub visits and 37% of restaurant outings are now alcohol-free, meaning spend is increasingly varied.
W is for water
Something that not many pubs and bars will do is offer free water as standard. Understandably, a purchase of a bottle of still or sparkling in a pub restaurant adds to the final bill, but if tap water is automatically given to a table, there's more chance of a no and low drinks purchase for those who aren't drinking alcohol.
X is for x-factor
Thankfully, the no- and low-alcohol category is no longer the 'make-do' part of the backbar. In fact, it's anything but. Suppliers large and small are treating this segment of the on-trade with pride and investing heavily in branding, development and creativity across all levels of launch.
Y is for youth
Yes, all types of demographics and age ranges are enjoying the progression of no and low drinks, but a huge driver of demand comes from young millennials and those in the Gen Z grouping. They're not consuming alcohol in the same way as their older cohorts and are more focused on their health. As your future long-term customers, they're worth paying attention to.
Z is for zero-alcohol wine
According to Accolade Wines, zero-alcohol wine is in 28.2% year-on-year value growth (ahead of still wine), now worth over £39m, delivering 0.6% of the total category. This is driven by non-alcohol sparkling, which accounts for 38% of total zero-alcohol wine value.
You may also be interested in…