Antidote Projects operator profile
Scott Hunter of Noble Inns fame talks to Tristan O'Hana about returning to the on-trade with a sustainable pub model that's built to last.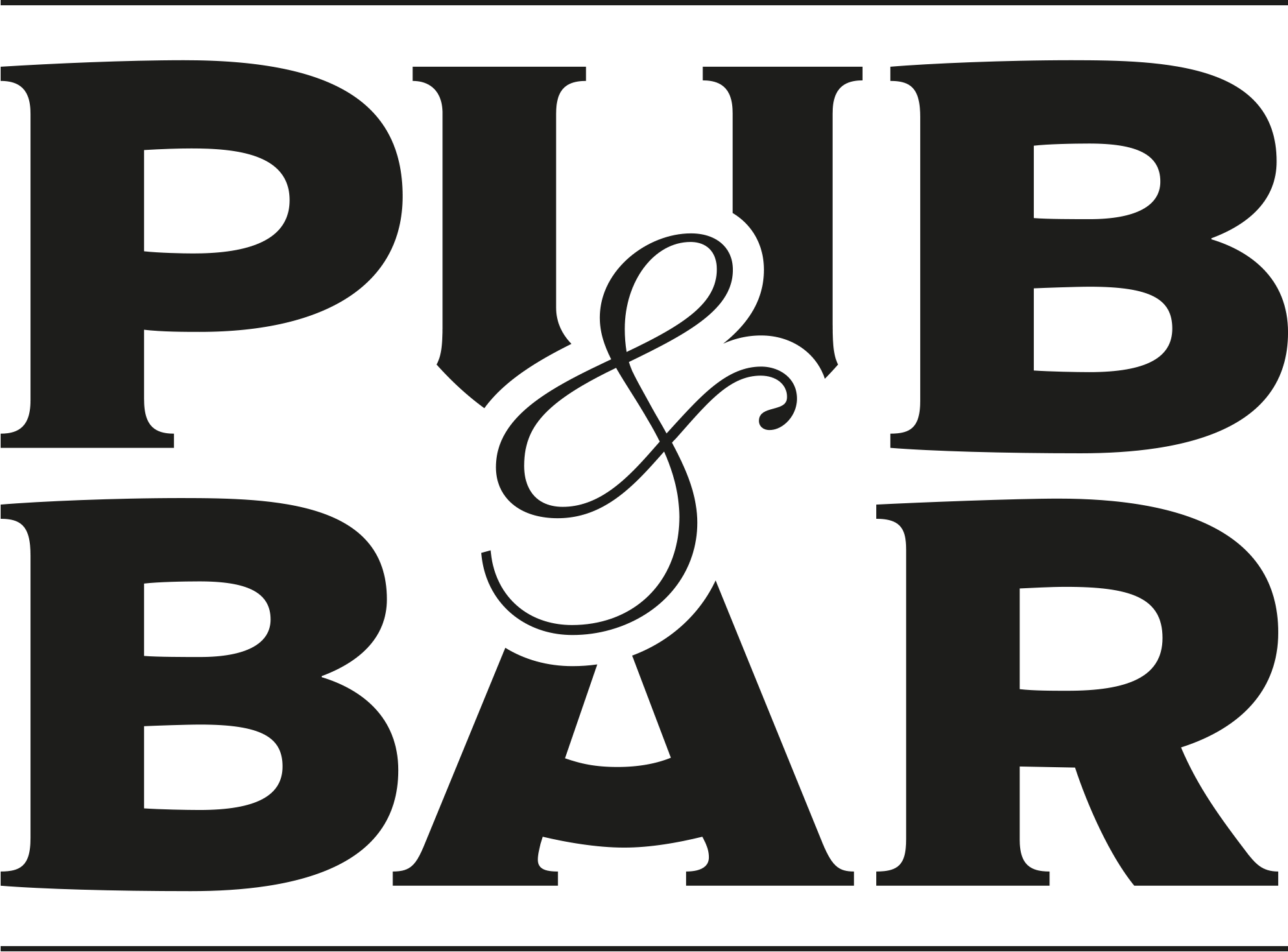 Jan 4, 2022
The pub of the future. What will it be? In my time writing about the on-trade, I've poured pints with my mind while sensors were stuck to my temples; I've clumsily swung my arms at open air in virtual reality cricket nets; I've ordered food from a touch-screen table as a robot shook-up some cocktails behind the bar. Is this where we're heading? When we envisage standard operations 10 or 20 years from now, is it all about the technological headway that time delivers? Perhaps. They're pubs, Jim, but not as we know them.
The problem with a T-800 taking your order and saying "I'll be back… with your food" is that it's all a bit gimmicky, isn't it? This old-fashioned journalist is willing to go out on a limb and say that human-to-human hospitality will never die, despite any artificial advancements that continue to enter the market. So, what then will the pub of the future look like? Well, the answer may well be in south west London's Clapham Old Town, as I discovered at the end of last year when I went to chat with Scott Hunter, former operator of Noble Inns, who has returned to the UK on-trade after a two-year family stopgap in Copenhagen.
Hunters return with Pig's Head
It was late October when a press release landed in my inbox detailing the opening of The Pig's Head, a 'pro-planet pub' in Clapham. As I'm sure you can appreciate, the Pub & Bar team receive a fair few green-based stories on a daily basis, so why should this one be any different? Well, the first point that got my attention was the couple behind the project – Scott and Maria Hunter, the husband and wife team who founded the widely-acclaimed Noble Inns group. Before its sale in 2018, the business had earned a shining reputation through its seven sites across the capital, including The Princess of Shoreditch, The Pig & Butcher, Bad Egg and the revered Smokehouse in Islington, which the duo launched with chef Neil Rankin. I was sad to learn that the Hunters were no longer going to lead the group, but happy that "10 years of 80- to 100-hour weeks" had paid off for the couple. Hunter won't disclose the figure that Noble Inns was sold for, but it was more than enough for them and their two young children to move to Maria's native Copenhagen and spend two years living the Scandinavian dream.
"I should get a job for the Copenhagen tourist board," says Hunter, as we sit drinking tea from a mishmash of teapots in the reclaimed dining space of The Pig's Head. "The architecture, atmosphere, it's so relaxed. It feels like a big town rather than a city. The food scene, the bar scene. But it was always temporary – we were always going to come back. I was flying to England three days a month to find the right site in London."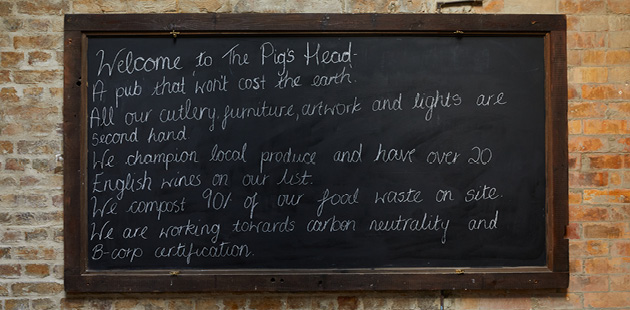 The Pig's Head mantra
The second point (and third and fourth and fifth…) that raised an impressed eyebrow in the pro-planet press release was the lengths that the Hunters and business partners Michael Chan and Jack Ross were going to when it came to launching a sustainable, or 'pro-planet', pub. This went beyond the usual efforts seen across the trade, not necessarily because this way of operating hadn't been done before, but because of just how many operational elements had been adapted and considered. Hunter tells me they don't want to shout too loudly about the approach, so I'll do it for him. You ready? Here we go. All meat is butchered on site, working with whole animals to reduce wastage and emissions. UK farmers supplying the pub with native animals opt for regenerative methods, bringing people closer to the food they eat. Every chair, cabinet and coaster is up-cycled or reused. There's antique glassware, vintage bone-handled cutlery and mismatched tableware sourced from various markets around London and Surrey. The pub offers carbon neutral dining, with the venue powered by 100% sustainable electricity and cleaned with 100% biodegradable chemicals. There's a composter, of course, but it's not just an immediate go-to solution for disposal. For example, they're currently working on a project that would see surplus cardboard used for packaging up meals for the homeless. And there is much, much more. I ask Hunter why more pubs aren't making these efforts.
"It's hard, that's why," he says. "We're trying not to talk about it too much because you always get the 'what about this…' And, it's like, 'OK, but what are you doing? What are you doing apart from knocking other people down about it?' If someone aims for 100% and they get to 80%, then people are very good at focusing on the 20% that someone hasn't achieved. Our aim is to be carbon negative and when we get to that point and it is accredited, then we'll talk about it all day long. In the meantime, we're doing everything we can to limit our impact on the planet. Carbon neutrality isn't good enough – it just means you're not taking anything from the planet, but we've been taking things from it for too long now, so we have to start giving back."
There's no denying that his time spent living in Copenhagen has influenced what Hunter deems as achievable when it comes to green living, and when he acknowledges how insignificant one pub's efforts are, it's because he knows the broader changes need to come from much higher up the societal structure.
"We are a tiny little business in a huge city within a country, within in a continent," he says. "What we do does not make a difference to the big picture and we know that. But living in Scandinavia opened my eyes up to how a sustainable society can function, and here in the UK we are not a sustainable society in the slightest. It's the things the Danish do at a governmental level that make it easier to recycle as a society. The reality is it's harder to be sustainable here then it is in Scandinavia."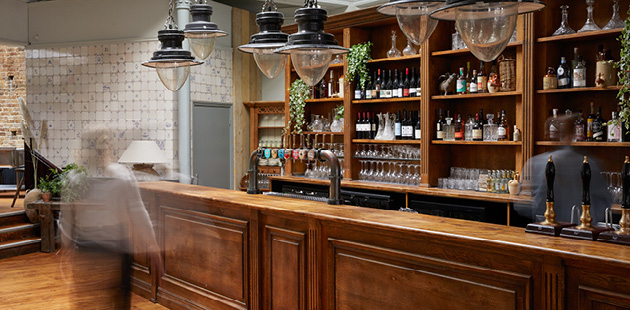 Inside The Pig's Head in Clapham
Antidote Projects
The Pig's Head is its own business, but has been launched by the Hunters under their new company, Antidote Projects. The model is based on partnerships with other operators, rather than building another group that they run from the top. Chan and Ross, who together own 50% of The Pig's Head project and head up the kitchen and front-of-house respectively, worked for Noble Inns at The Pig & Butcher. Hunter tells me that a partnership with them was always the plan. The collaborative model will allow for the gradual growth of Antidote, not so they can create another seven-strong London estate, but so the pioneering mission of pro-planet operations can take greater strides through each undertaking. The next step? Well, it's a biggie. The Hunters have bought the freehold of The Oak & Ivy in Hawkhurst, Kent, which is sat on five acres of land that the couple have substantial plans for. Let him explain:
"That land is going to have one acre, and eventually three acres, of no-dig farm on it," says Hunter. "We're going to turn a field into a bunch of no-dig beds over the next few months in time for sowing in March. So, by this time next year, all of our vegetables in The Pig's Head will come from our field in Kent. It's a big project."
No-dig farming, in case you were wondering, aims for minimal disturbance of the soil, so natural relationships between organisms can flourish, preserving the overall structure of the earth and leading to improved plant growth.
"The philosophy for the vegetables will be the same as it has always been for the meat," says Hunter. "We're notching it up a level by looking at soil health, as opposed to just animal welfare. With industrial farming and mass production, where there are pesticides and herbicides, you're actually killing the soil. We're hoping to show how much you can produce with just one acre. With very little interference with the soil, the food is incredible, as is the yield. Maybe we can we all start going in this direction? Without being hippy about it and gluing ourselves to the M25, we're trying to show people that you don't have to have vegetables delivered by a van in plastic. You can work with people who are growing it properly. In Kent, we can talk in food metres, but in the city, it's harder. There aren't local vegetables, so then it becomes about how that food is transported."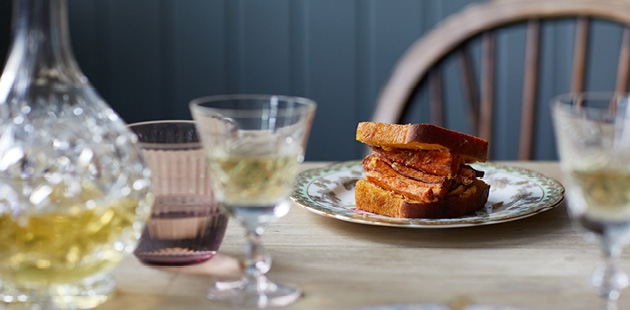 Food and wine at the new site
On the move
The way produce arrives at The Pig's Head has been a real work in progress for the team, as it is a large part of the operation that isn't in their control, which dents the pro-planet impact. Take wine as a classic example. The pub has six wines on tap, with each 20l keg consisting of less packaging than a case of wine bottles, which is also entirely recyclable (excluding the nozzle). The volume per package also means the delivery transport is reduced. The wine on tap is then served in stunning Edwardian carafes. However, when it comes to the bottled wine list, despite the crediblity of each supplier, the sustainable solutions aren't as simple.
"We have a huge wine list here that has taken a long time to put together," says Hunter. "While the suppliers have all sorts of wonderful accreditation, we then need to ask how they're getting it to the pub. A diesel van will undo all of the work they did at source. So the next step for wine is to get our own bonded warehouse so we can deliver it ourselves in an electric van. It's about having as few deliveries a week as possible. With wine, we're down to one a week from each supplier, which is still too much. Distribution is the hardest part, particularly with smaller suppliers."
It's safe to say that Antidote Projects is doing anything but greenwashing its operation. Global warming is a hot topic, but this is no bandwagon venture. From the couple of hours I spent with Hunter, I came away enthralled by the ambition of what they're doing. As I said, when broken down, much of it isn't anything new, but it's the detail to each element and the effort behind every operational assessment, and how to improve it, that impresses more than the next 'sustainable pub'. And that's just in Clapham – the plans for The Oak & Ivy in Kent sound like something the county will have never seen before when it comes to pub hospitality (see box). Due to open this year, it's certainly a project to keep an eye on and justifies why the Hunters aren't looking beyond their second site for the time being. And, who knows, maybe there won't be another Antidote Project for years? Scott and Maria are planning on being hands-on when it comes to the farm with neither fancying a return to the pressures of multi-site life. "I don't want to sit in meetings all day talking about GPs," says Hunter. "I'm not interested in that anymore."
But what he is interested in should be interesting to the rest of the sector. This industry is all about learning from each other and making progressive steps as one. As much as Hunter doesn't want to overdo the 'pro-planet pub' message, it's obvious how much hard work has gone into delivering his and his wife's vision of a pub for the next generation. And, really, that's what it's all about.
"The planet will be fine, right?" he concludes. "It's just the human race that won't be. It's not about saving the planet – it's about making sure that future generations can live the life that we've been fortunate enough to live. The 'pro-planet pub' thing isn't about being anti this or anti that. We're not anti-meat, we're not anti-anything. We're pro-planet. We just want to do right where possible. Where we can't achieve that, we need to figure out how we can."
Images: Helen Cathcart
You may also be interested in…