Pub review: The Baring, Islington
Adam Symonds and Rob Tecwyn's debut site is proof that progression and entrepreneurship in hospitality are alive and well, writes Tristan O'Hana.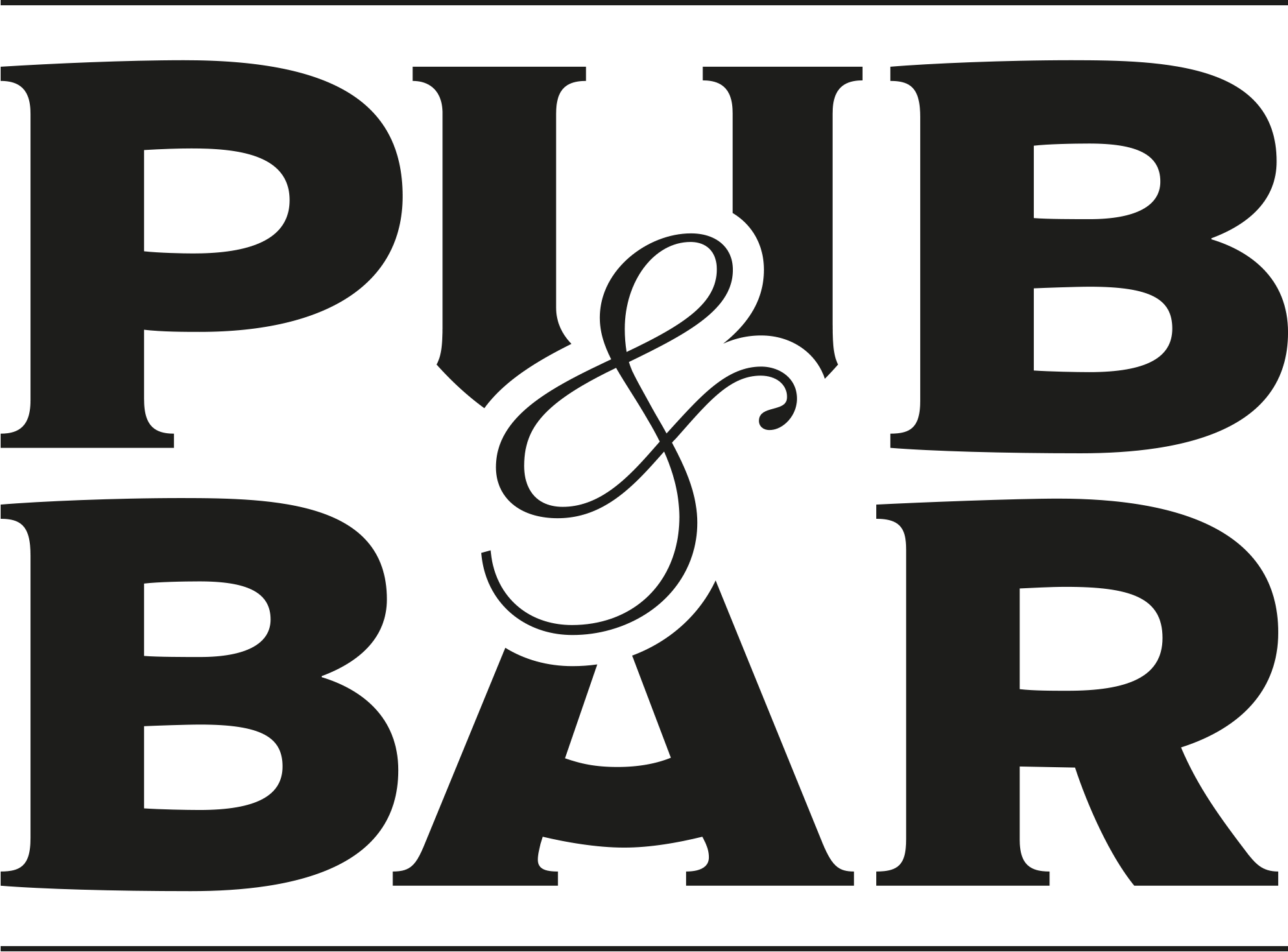 Jan 13, 2023
Just before Christmas I got chatting with a veteran hospitality operator about, you know, things. How are festive bookings looking? What are you doing about energy bills? And recruitment? How's that faring? All standard questions, but nevertheless relevant to the time, place and person, as December madness kicked into gear.
What was quite refreshing was their ironic sense of humour when talking about tackling these common industry hurdles, for it is the commonplace and, indeed, repetition of these obstacles that triggered the "yep, seen it all before" shrug during this specific conversation. They told me it was nothing new and, in fact, there are a group of fellow operators that take bets on when the next organisation will come along to save the industry from the *insert common hurdle* crisis. Granted, I'm sure no one stuck a tenner on a worldwide pandemic or energy supplies being held to ransom, but you get the idea.
Now, one of the topics that I've seen loop around a few times over my years of writing about pubs and bars is the 'hospitality as a career' conundrum; how the sector can showcase itself as a credible career path rather than a stopgap/in-between/it'll-do-for-now position. Slogans like 'bar to boardroom' and the latest 'rise fast, work young' add to the efforts, but, for me, what really cuts through the marketing noise is first-hand examples of undeniable talent rising through the ranks of esteemed operations before launching a brilliant business of their own. If people considering a career in pubs could, for example, pop into north London's The Baring, which launched last summer, and chat with owners Adam Symonds and Rob Tecwyn, they might just leave rather inspired about the journeys on offer in this industry.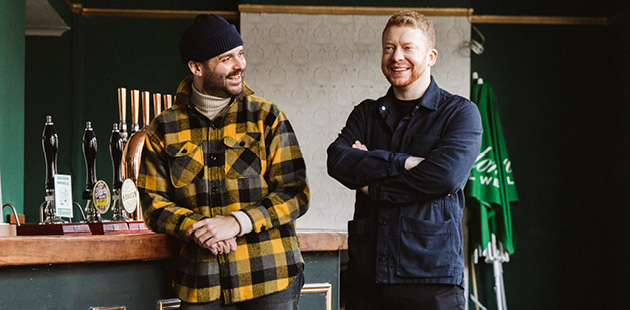 Adam Symonds and Rob Tecwyn
Tecwyn has worked as head chef at Ollie Dabbous' eponymous restaurant Dabbous, as well as The Henrietta Hotel, Moro, Morito and, most recently, as senior sous chef at Kerridge's Bar & Grill. Symonds, meanwhile, spent five years at the helm of Highgate's Bull & Last as general manager, before moving on to Notting Hill restaurants Orasay and Six Portland Road. That is quite a combined CV. In fact, it was at Ollie Pudney and Joe Swiers' Bull & Last that The Baring founders met, joining forces for the great and good of the London pub scene some 10 years later.
For those who know the Bull & Last (not to mention the other businesses the duo have worked for), it's fairly easy to predict the style of pub that The Baring encompasses, reminiscent of a number of other contemporary on-trade outfits turning heads at the moment – unadorned décor, dark wooden furniture, white walls, a touch of bottle green colour here and there. The feel of the venue is as enticingly minimal as the food is wonderfully accomplished. Indeed, Tecwyn's creations sit on the plate as if they had been a part of the venue's initial design process. Confidence in the food is demonstrated by the stripped-backed number of ingredients in each dish, allowing their seasonality and provenance to sit proudly on the large, white crockery, which again only adds to The Baring's beautiful blueprint.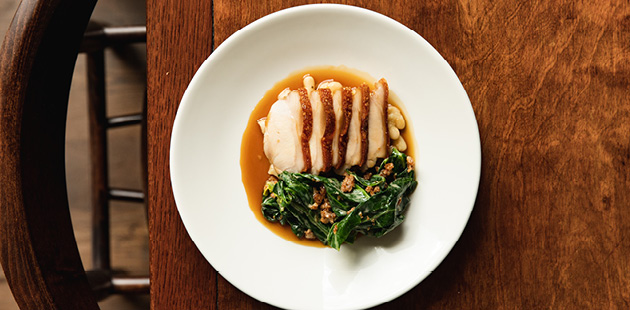 Simple, striking plates at The Baring
I visited at the beginning of November last year, a couple of weeks after Giles Coren from The Times called The Baring "the best thing to happen to London pubs in years". Convinced this would thwart the chances of getting a table, I booked ahead, but was a little surprised to see just a handful of diners in on a Wednesday lunchtime. This arguably could be down to The Baring's location, as it sits a little hidden away from the main footfall of Baring Street and Regent's Canal, which I hope won't hinder the venue's future success. Because any pub that begins its menu with a negroni, cherry tequila sour and hogweed Martini should forever be a fixed on-trade foundation. The sour cherry soda was a delightful soft drink option too.
Small plates/starters float around the £12 mark and, like all of The Baring's dishes, change with the seasons. The mackerel on rye, with horseradish and dill pickles has been on for a few months now and is worth a visit for alone. It's back to that combined simplicity and quality – no need to overcomplicate something so effortlessly flavourful. The smoked beetroot, goats' curd and walnuts has also been on throughout the autumn and winter months.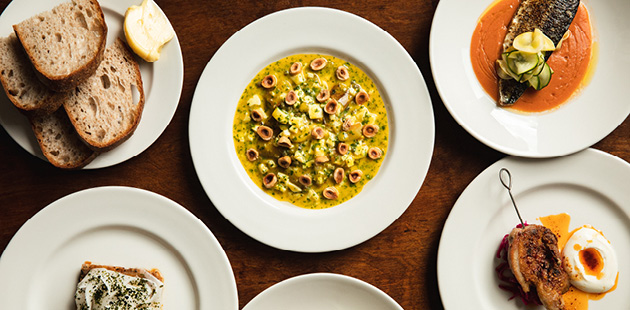 More of The Baring's menu
Sadly, I was on a bit of a time limit with this review, so was borderline distraught when our waitress told us that our choice for main – grilled Normande beef rib for two, with chimichurri, chips and salad (£78) – would take around 45 minutes to cook. While heading back to the drawing board resulted in the happy devouring of the grilled pork, with Jerusalem artichoke, cime di rapa and charcutière sauce (£25), and the tranche of Cornish plaice, with grilled leeks and bouillabaisse (£28), I imagine most diners would appreciate the cooking time of the beef being communicated on the menu, rather than after choices have been made. But, to be honest, even the quality of the chips and garlic mayonnaise made us forget all about it.
Desserts at The Baring come in threes, with warm almond financier, plums and cream; chocolate, olive oil, sea salt and macadamia; and Beaufort cheese and Pam's chutney all listed at the end of 2022. The menu also suggests a few glasses of wine at foot to assist with quick decisions based on house recommendations. Sometimes, provided it's not all about the upsell, it's a pleasure to let the people who created the menu make some decisions for you. Based on Symonds and Tecwyn's debut solo venture, I'm happy for them to tell me what to eat and drink for the rest of the year.
You may also be interested in…