Interview: Lawson Mountstevens, Star Pubs & Bars
Lawson Mountstevens, managing director of Star Pubs & Bars, talks to Tristan O'Hana about managed margins, net zero targets and the tenant/landlord relationship.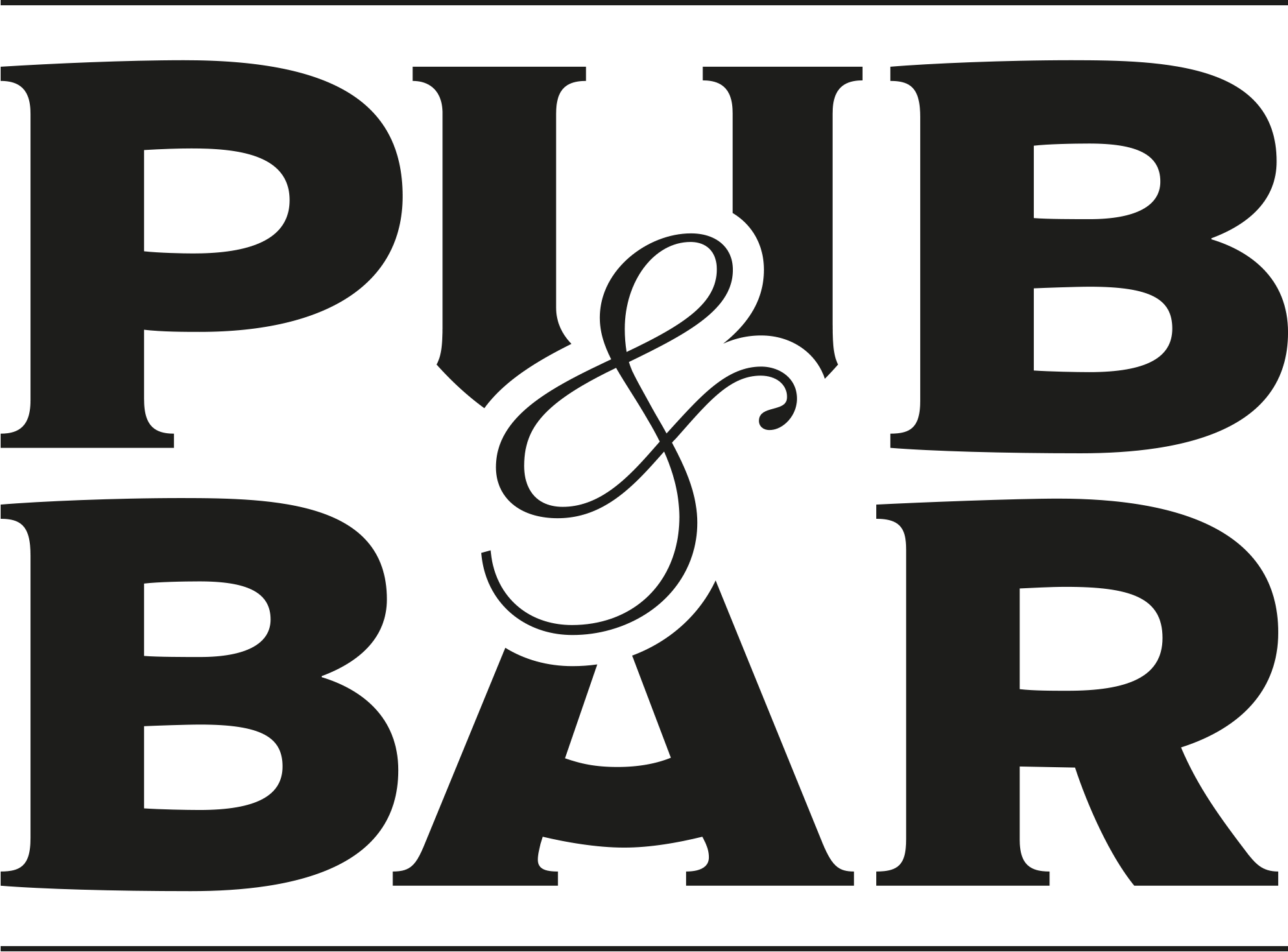 Sep 12, 2023
For many pub and bar operators, having a quick check on the previous day's sales is an essential part of their morning routine. How did that event perform? Was it worth showing the football? Were people engaged in the new point-of-sale marketing? Graphs, numbers, patterns and (hopefully) profits will bounce around the screen, allowing a key overview of any number of operations within a respective business.
Consider, then, the morning of Lawson Mountstevens, managing director of Star Pubs & Bars, who, despite overseeing an estate of some 2,400 venues, will still carry out this daily overview if time and place allows. When I meet with him at the recently refurbished Golden Grove in Chertsey – a beautiful joint investment from the Heineken-owned business and its operator – there's a perceptible excitement to Mountstevens as he outlines how a day in the life of a pubco MD begins.
"I'm kind of old fashioned," he says with a smile. "If I can log on, I will always look at the sales from the day before. If it's been really wet or really sunny, then you've got to have a look, don't you?"
I mean, of course. Take the thrill of seeing a sales performance the morning after a long, warm bank holiday… then times that by 2,000. If only the weather gods knew just what giant scales they were playing with when laying on consecutive wet weekends. Honestly, how inconsiderate.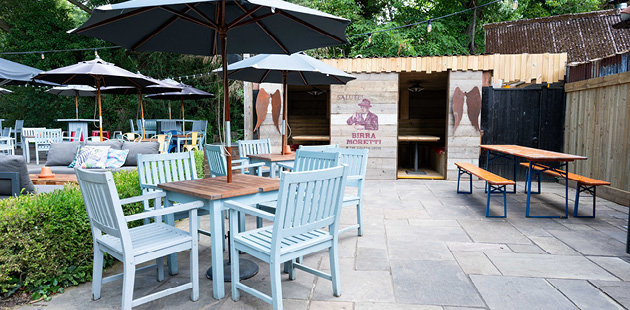 The Golden Grove garden in Chertsey
As luck would have it, Mountstevens and I talk in The Golden Grove's sun-filled garden, much to the delight of operator Steve Orme, who is immensely proud of his new-look operation. As we know, while August wasn't quite as wet as July, it certainly wasn't as warm as June, delivering a mixed few months for Star and the rest of the industry. Overall, though, how is the pub estate performing in 2023?
"I mean, good," says Mountstevens. "I remember last October/November, there was real trepidation about flowing into this year – energy, costs, everything spiralling. These are significant bumps in the road that make you pause and ask: 'Will the Great British consumer still come out? Still embrace pubs? Will they still want to go out and use their disposable income to enjoy our venues?'
"We are pleased with where we are. If you'd have offered me this in October 2022, I would have taken it. It has been a huge amount of work from all of our operators and all of our team to be where we are, but it's all worth it if it's coming through at a reasonable level."
He mentions costs, and one cost that has certainly had its fair share of publicity over the past year is that of a pint of beer. As a pubco owned by one of the largest breweries on the planet, Star will certainly have had a significant influence on the price people are paying for a pint. Before that transaction, of course, it's about how much the operator within their estate is paying for a barrel.
"We're a commercial organisation and we have profits to make, and we knew we were going to have to put through big price increases on the beer side, and we knew there were big costs coming into everyone's business," he says. "But then we also know if we work hard, then we can help people to mitigate those costs so that they are just bumps in the road.
"Everyone wondered whether the consumer would pay a bit more for a pint and if they would still see it as an affordable treat. But, you can see it in other people's numbers that are out there, not just ours, the top lines of businesses have held up, which is very pleasing. People are still going to the pub, they're still enjoying occasions and they're using pubs differently more and more."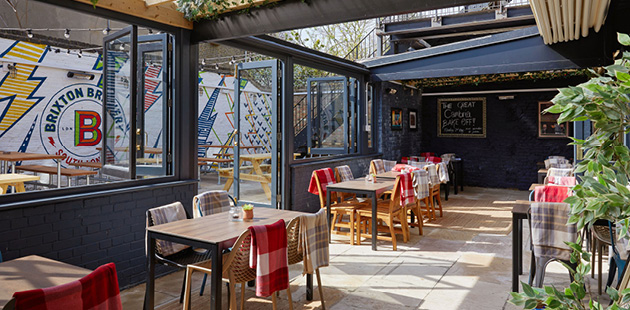 Looking out of The Cambria, a Star pub in London
Managed insight
Shortly after our interview, days in fact, Star confirmed that it is converting another 100 pubs into its Just Add Talent (JAT) managed operator model, taking this sub-estate from 150 venues to 250 by 2026. While that final figure will mean managed operations are still just 12% of the Star portfolio, 28% of applicants for Star pubs are for JAT-specific venues – there's clearly an appetite for this style of business from both sides of the landlord/operator relationship.
I ask Mountstevens about the current mindset of the average Star licensee/tenant/manager. Not all of them can be like our host for the day Orme, who lives, breathes and, quite unstoppably, talks about true hospitality. Orme and Mountstevens greet each other with a fond familiarity – Star's MD knows this business and its licensee well, which means there's an understanding about its nuances and needs. Can Mountstevens even begin to try and replicate this insight across some 2,000 other businesses?
"By definition, you can't, right?" he says. "You're kidding yourself if you think you can get absolutely into their shoes and understand the significant pressures of running their business. But what we do see and what we do understand comes through our own managed operator pubs, where we see all the costs and all the challenges that come through the P&L.
"I think that keeps us very honest in terms of what's going on in the industry. That knowledge and insight can then be transferred into some of the core conversations with the leased and tenanted operators. But that is at the top level. What we then need to think about is how to drive down into each pub and really add value and help."
We've seen this sort of activity through Star offering the leased and tenanted estate access to its JAT food menus, offering some certainty in food costs and menu planning. Has that been adopted positively? I'm told it's too soon to tell and to check back later in the year. As Mountstevens says, what Star is learning and activating as a result of its managed-led insight is still fairly top level, but he is sure that "everyone who's got a managed operation is starting to realise that there's gold in there that we can package up and essentially work with", while declaring Star is still dedicated to leased and tenanted – the core part of its business.
"We're scratching the surface of it," he says. "We're putting smart meters into all of our managed pubs very shortly, which will give us insight to show others what we're doing to control energy costs. Or if you're going to show sport in your pub, we can help advise where it works and where it doesn't in terms of that cost and investment. Then there's the revenue-driving side of it in terms of rhythms of the week, retail promotions, how you build trade earlier in the week… we have a template to show people this is what we're doing in community wet-led pubs."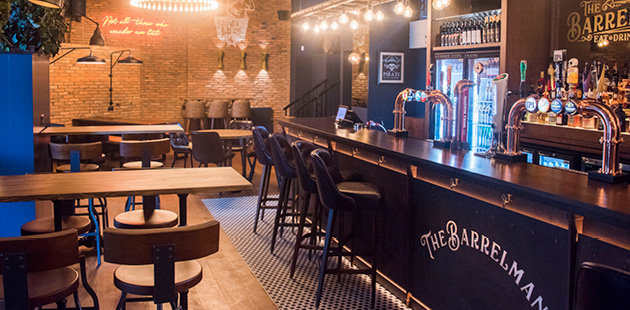 Star's The Barrelman in Dundee
Sustainable efforts
Recent years have seen considerable efforts around sustainability from some of the UK's largest hospitality businesses. One after another, ambitions and targets were publicised, with Star, Greene King and Punch just a few of the pubcos to set net zero carbon goals across their estates. This year, however, we have seen the climbdowns begin – certain businesses have quietly diluted their objectives and even our own government has been found to be falling worryingly short when it comes to its own environmental targets. Simply put, it's not so simple. Does Mountstevens feel any empathy for those who are trying to achieve such mammoth goals in this space?
"There is definitely empathy," he says. "This is a complicated and quite costly area. But this shouldn't devolve into 'one business is right and one business is wrong' – it should be about what a business is confident in delivering. So, we've got our plans for our managed operator estate to be net zero by 2030 and our overall leased and tenanted estate by 2040. Are we putting the right things in place at the right time as we move from 2023 into 2024? Yes, I think we are."
Broadly speaking, hitting these net zero dates for Star means maximising energy efficiency and switching to renewable energy. Of course, it's one thing implementing these wholesale changes across a controllable managed estate, but for the remaining 2,255 pubs in its leased and tenanted portfolio, far greater efforts will be needed. Mountstevens tells me that it will take close partnerships and interim targets to ensure Star stays on track to achieve this long-term ambition.
"From energy use to our pub investment programme, and from food and drink to waste management – it requires us to work closely with our operators, licensees and suppliers to support them with their own carbon reduction plans," he says.
So, if Star is supporting them, is anyone supporting Star? I mention the news stories about the government letting its environmental efforts slip and ask Mountstevens if such shortcomings make it harder for businesses to stay true to their own milestones. Are hospitality operations getting enough from government in this crucial area?
"Any business wants consistency from government," he answers, with evidently practised guardedness. "This is an important topic and you want it to stay important, don't you? How the government in the future looks to increasingly support the trade to help enable businesses in this area is going to be a big topic.
"Simple things like a bit of joined-up thinking potentially seems to have worked its way through, like questioning having a different deposit return scheme in Scotland or Wales to England. It's complicated enough without putting that huge complexity in from a supply side. Ultimately, you could have had pubs within one business operating to three completely different regimes. Think about that complexity and the additional costs that puts into the business. The plea would always be for a UK-wide, joined-up thinking in this area at a minimum."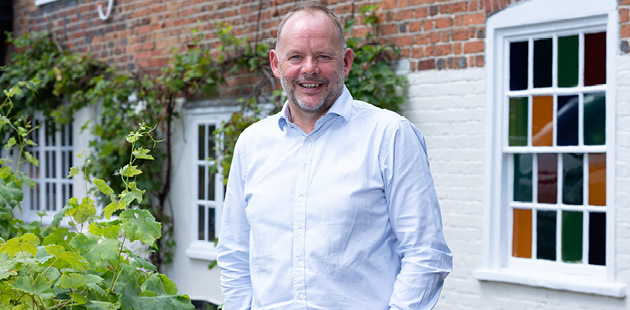 Lawson Mountstevens, managing director of Star Pubs & Bars
What's the mood out there?
On the topic of government, we segue into the perception of pubcos in today's market, the Pubs Code, the Pubs Code Adjudicator (PCA) and where Mountstevens believes these relationships currently sit. It's no secret that Star Pubs & Bars was deemed to have breached the Pubs Code back in 2020, with the business eventually settling on a financial penalty of £1.25m earlier this year. Back in April, the government's update on the matter said that: 'Star fully co-operated with the PCA and has implemented recommendations for the benefit of all of its tenants'. It was a big and public example of the Pubs Code being put into action, with PCA Fiona Dickie calling her 2020 findings "a game changer". So how is the mood now? How does Mountstevens think operators view Star Pubs & Bars as a landlord? Or even pubcos in general? Well, genuinely he seems optimistic, citing that there are multiple factors in play which mean all pub companies have had to up their game.
"I think we're in a really positive period, actually," he concludes. "I have been in this industry a long time, and I've been through the whole rollercoaster of where it was, government legislation, the Pubs Code and everything else that has led to this framework, and a lot of it is positive.
"If you look at the data that's out there, the majority of operators are very positive about working with us as a collective of pub companies. And I think that the difference is there is real clarity now. I think there's absolutely clarity around what people are signing up to. These are their commitments and these are our commitments. I think we've moved forward collectively as an industry. And the key point as to why those relationships are where they are is that the pub companies are all competing for good operators."
You may also be interested in…