Brakspear operator profile
Brakspear is investing heavily in its newly launched Honeycomb Houses estate. Tristan O'Hana talks to CEO Tom Davies about site specifics, staff shortages and a slow growth strategy.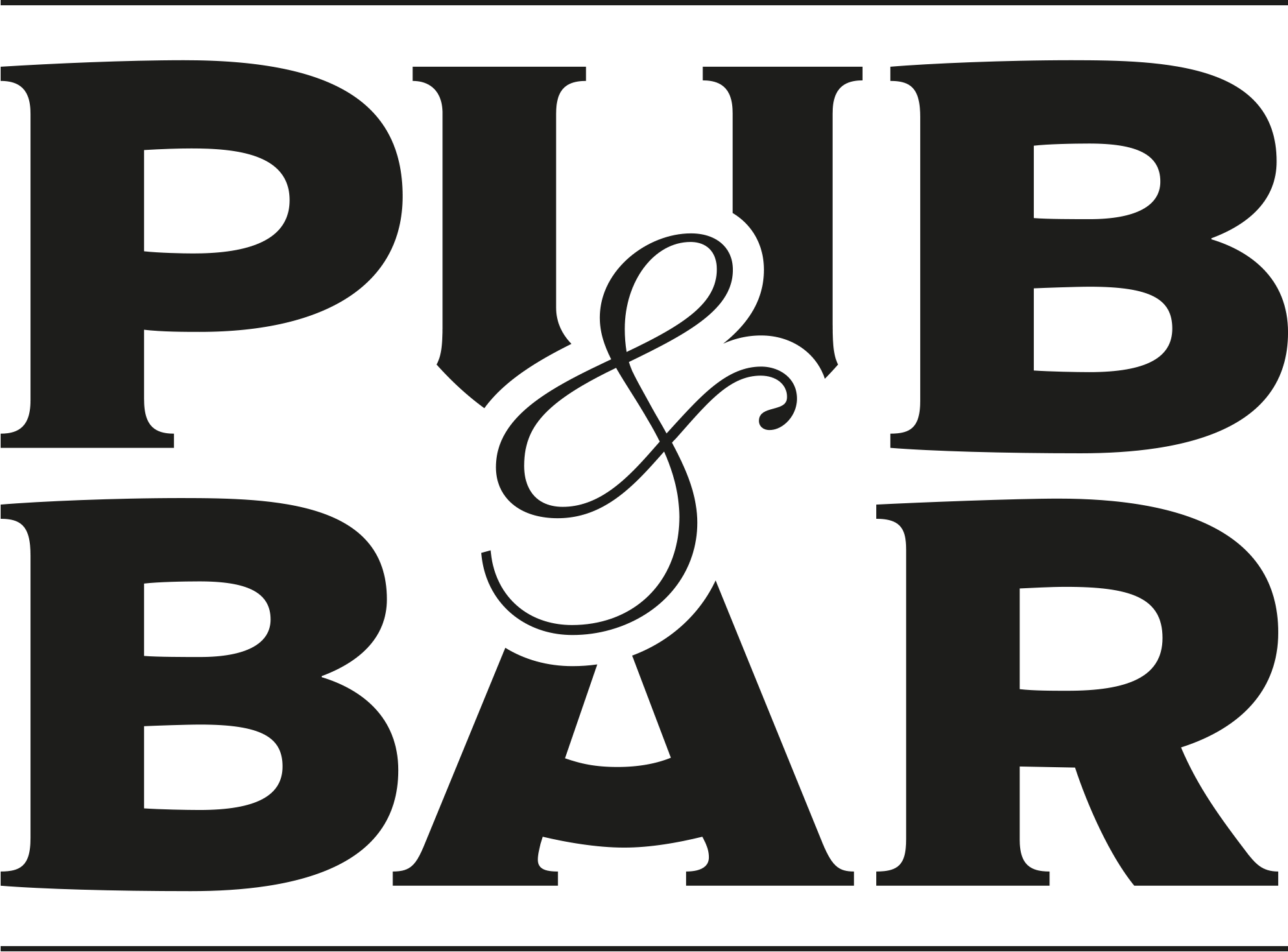 Jun 27, 2022
Tom Davies, CEO of Brakspear (pictured), tells me that he is still fully committed to the 110 pubs within the operator's leased and tenanted estate. He has no intention of disposing of any of them and although there are a few that could potentially be switched to a managed operation, there aren't any plans for rolling out that strategy either.
The reason for this, and the reason I believe the young CEO's declaration to buck the managed conversion trend, is that the vast majority of venues within the leased and tenanted side of the Brakspear business simply wouldn't fit the mould of the newly launched Honeycomb Houses brand. These places have to be big – they need to be able to turn over north of £2m each year, offering multiple revenue streams through accommodation and events, delivering an EBITDA of £500,000-£1m every 12 months. You can't convert any old pub into such a business. What's more, he wants the freehold for the sites too. These are ambitious asks in a sporadic property market that explain why the Honeycomb Houses portfolio is coming together at such a modest speed.
Managed beginnings
Let's rewind a little. It was in November 2021 when Brakspear rebranded its managed estate as Honeycomb Houses, underpinned with an ethos of 'Our House, Your Home', offering relaxed service to guests and creating a 'home from home' atmosphere. Davies reflects on how at the time he hated the 16 venues being known blandly as 'Brakspear managed houses' – its managed side of the business had been launched in 2013 with the opening of The Bull on Bell Street in the centre of Henley-on-Thames, and since then had been given no attentive group identity. Fast forward to the end of last year and the collection of pubs had been reduced to nine core sites, all of which now make up Honeycomb Houses. Since then, Brakspear has invested £35m in refurbishing these venues, with the aforementioned Bull the latest to receive a rather stunning transformation. It joins The Frogmill in Shipton Oliffe near Cheltenham, which reopened in 2018 following a major investment and has since been named the best pub in the UK, as well as The Sheep and The Porch House in Stow-on-the-Wold, and The George Townhouse in Shipston-on-Stour. There are more waiting in the wings. The nine sites saw a collective turnover of £17.5m last year, delivering a profit of £4.5m. The managed system seems to be working, so is Davies not at all tempted to convert more sites into Honeycomb, rather than rely solely on acquisitions?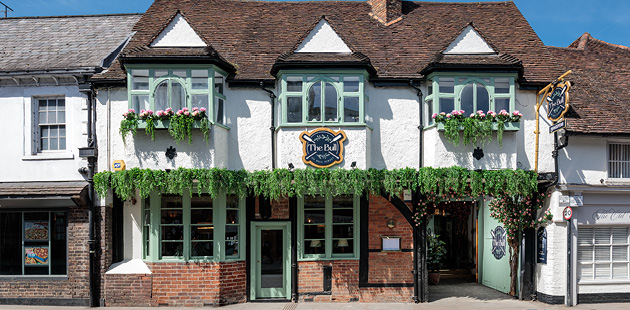 Recently refurbished Bull on Bell Street
"You can't run a site the size of The Frogmill as a leased or tenanted operation, and it works both ways," he says. "If you have a pub that can turn over £1-1.5m a year, we'd look at that as a really great tenanted business where someone can run a fantastic pub. They can make really good money out of it, and everyone wins.
"We've decided to build a small but premium collection of large pub/hotel businesses that can turn over a really decent amount of money – £2m plus – that's the level, which means it's mainly through acquisition opportunities rather than from the existing estate."
For many licensees or tenants, that has to be reassuring to hear. Some must take comfort that at the end of their lease they're not going to be told a general manager is on their way in to look after another Honeycomb House. And that leads to a question that not many are asking in these times of managed conversions – as a CEO who seems closely in touch with the people running the pubs on the ground, does Davies get sense of which side of the coin senior team members prefer? Is there more or less ambition for general managers to start running their own business under a tenancy agreement? Or, perhaps more unlikely, are any licensees keen on becoming a GM?
"Once you've been a tenant, you know it's your business, you decide everything," says Davies. "To move from that to a structured role as a GM is tough. You have to be a certain type of person to be able to do that. Most people go the other way, from being a successful general manager to starting their own business.
"The tenancy trade has had a good recovery from Covid-19 – a lot of people did OK, plus the support was there from landlords and the government. But if you lose a head chef and suddenly you're in the kitchen, it can be stressful. They can make money and the business can be a success, but it can be 80 hours a week or more and then they haven't got time to recruit. If you're a GM, there is more support around you while you run a business – a central office can do those interviews for you."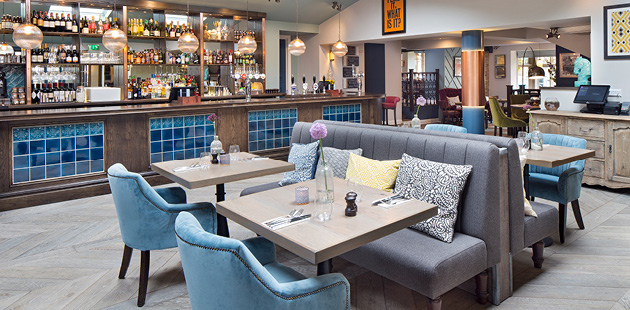 Inside The Sheep, Stow-on-the-Wold
People, people, people
Davies casts a relaxed demeanour during our interview. Gin and tonic in hand, he sits at the back of a sun-filled Honeycomb House terrace that's filling up with guests on a warm Thursday evening. I've interviewed a number of his tenants in the past – they all seem more than content with Brakspear as a landlord. The teams within the Honeycomb sites are happy too. From this journalist's perspective, there's no trouble at the (Frog) mill. I've mentioned the fact he's a relatively young CEO – when he took over in 2010, he was just 30 years old. And yet, 12 years later, the hefty responsibility of running a substantial family business doesn't seem to have aged him much. He attributes the absence of grey to his blonde hair. So what does stress him out? What are the main challenges of his role at the moment? The theme of the answer won't surprise many of you.
"The biggest challenge is recruitment and keeping people," he says through a sigh. "This leads to a problem with demoralised staff, as once some go, it puts others under stress – the GM, head chef, ops manager. For me to manage them when they have that stress level is difficult, as you feel bad asking them to do anything out of the ordinary. How can you challenge on standards and quality when they're swimming as fast as they can just to keep their head above water? That's the hardest thing – running a business to the level of quality and standards that you believe in when you haven't got the people to do it. You have to be very empathetic to the team. It's tough on everybody."
Of course, the turbulence being felt across the on-trade when it comes to people is being caused by the amount either walking away from the sector or jumping ship at the promise of more money. While the industry is seeing promising signs of recovery in some parts, there's no getting away from the damage caused by Covid-19. Not only were hospitality teams forced to find work elsewhere, but, once they'd found said work, many decided to make a permanent move away from pubs. Yes, hospitality was in the limelight a great deal over those trying two years, but not necessarily to good effect. Other sectors suddenly seemed more appealing.
"A couple of our tenants during lockdown were stacking shelves in Tesco, others were Amazon drivers, and they enjoyed it – they had reasonable pay, they chose their hours and they got their weekends back. The competition from other industries has come to the fore and has offered a different lifestyle. As a result, we're doing more than ever to recruit, retain and look after people. Standards of accommodation are going up, there are perks, better living standards. We're looking at four-day weeks, having second weekends off. Yes, it's all really positive, but impossible to deliver if you haven't got a team in the first place. I believe in this industry and I believe people love it too, but we still need more volume."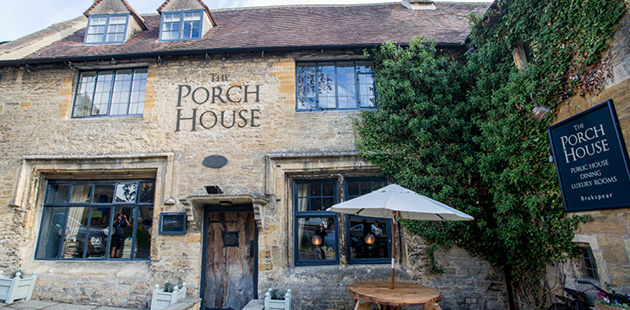 The Porch House, Stow-on-the-Wold
Slowly slowly catchy honey
While the 'Our House, Your Home' touchpoints of a Honeycomb House are identifiable from site to site, this particular managed estate is no cookie-cutter operation. Reason being the buildings are just too different. We talk about whether Brakspear would be interested in buying a small group of pubs to convert into Honeycombs, but despite never saying never, that wouldn't suit the strategy. In fact, it may not even be possible.
"We've debated it a lot and life would be easier if you could have a brand and just roll it out," says Davies. "Look at The Ivy, Hawksmoor, Loungers. Fantastic businesses. Here's a box, I can take that, I need 5,000 sq ft, a kitchen, retail space, etc. and off I go. We can't have that approach because of the buildings, the areas, the nuances. We can't work on launching nine different venues at once either – purchasing becomes a nightmare, as does marketing, creating menus and the rest. We're trying to get these pubs to be on similar threads but with bespoke bolt-ons."
These bolt-ons should not be viewed lightly. This year, Brakspear is undertaking two gargantuan projects in the Egypt Mill in Nailsworth, near Stroud, which it purchased in March 2020, as well as Ghyll Manor near Horsham in West Sussex. The latter is a historic hotel known for weddings and functions in extensive grounds, acquired by Brakspear in February this year. Egypt Mill is at planning stages, with the operator looking to increase its bedrooms to 28 and add a waterside terrace. Ghyll Manor's function space will be transformed, and the number of rooms will go from 28 to 40. It's no wonder Davies and the team are taking their time over these developments, and if this particular CEO has his wish, this will be the case for many years to come.
"Acquiring freehold sites in the right location is difficult," he says. "We'd much rather have slower growth so we can build something for the next generation. Honeycomb doesn't need to be 100 sites – we'll take our time. We've always been about the individual pubs, but now I want people to understand that Honeycomb is a collection of great businesses that are tied together – it's about that. I want people to say: 'Look at that group of pubs, they're stunning, I want to be a part of that business.' I took over in 2010 and we've changed massively since then. I still love it. I'm hugely passionate about the business. I've been in the role for 12 years and, God willing, I'll be in it for another 20 – I'm not going anywhere fast."
You may also be interested in…