Wells & Co operator profile
Peter Wells talks to Tristan O'Hana about his three-pillar vision, company culture and the money to be made from managed outlets.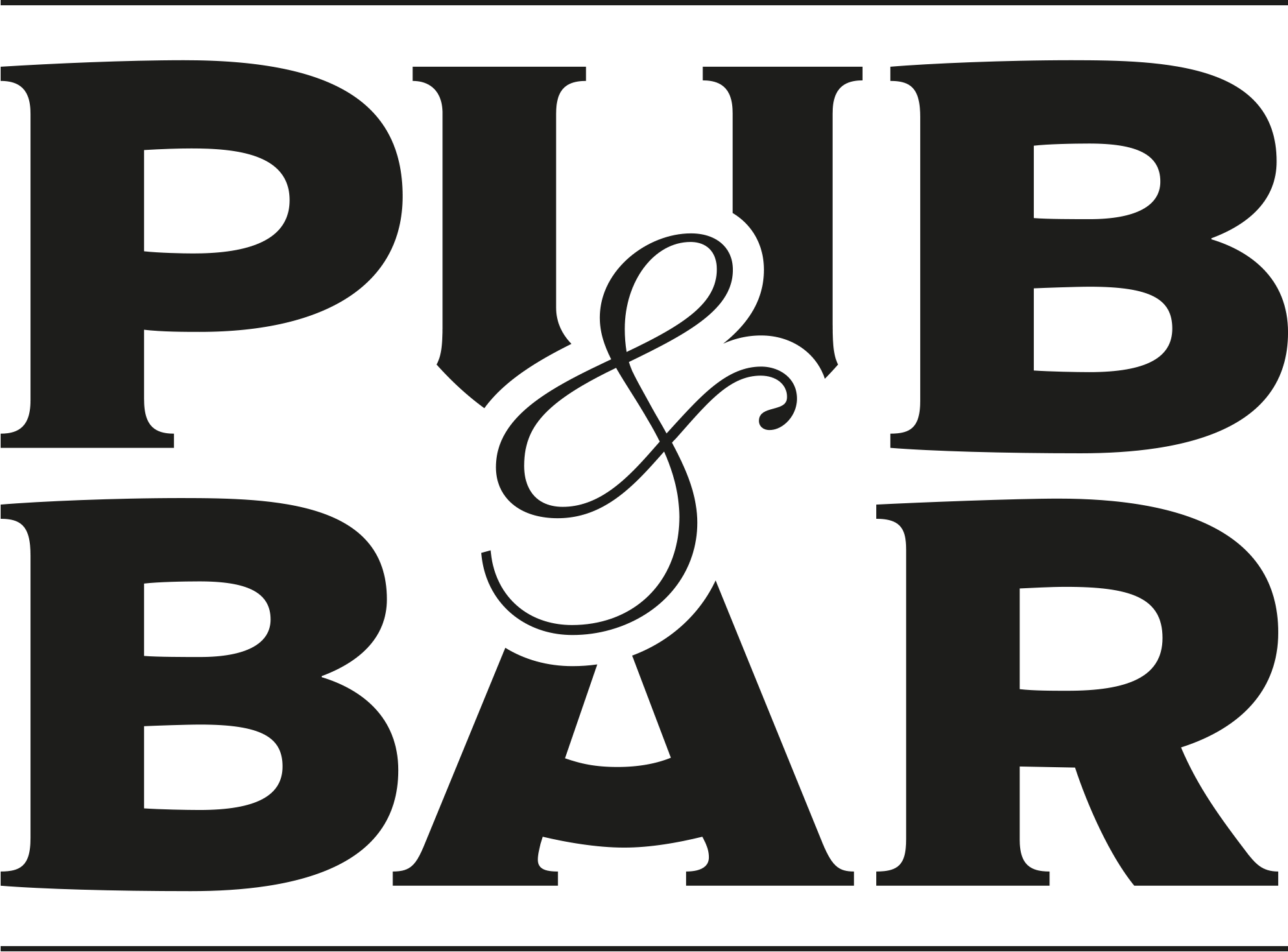 Apr 5, 2022
It was in June 2019 that family brewer Charles Wells announced what was arguably one of the most era-reflective changes of direction the industry had seen for some time. With its 142-year legacy, its membership within the Independent Family Brewers of Great Britain and its unquestionable familiarity to consumers and operators through the traditional Charles Wells brand, we were suddenly presented with Wells & Co – an evolved business to meet the needs of the next generation of customer.
Later that year, Justin Phillimore stepped down from his CEO position, paving the way for fifth generation family member Peter Wells to hop into the driving seat as managing director. Big plans were afoot – its managed portfolio would see massive investment, aiming for substantial growth within its UK and French estate; the same week as the Wells & Co announcement, work began on Brewpoint, a new company home that housed a pub-restaurant, retail shop, coffee roastery, company offices and a visitor centre that focused on the company's brewing; lastly, a new vision was created for the business, centred around the three pillars of People, Planet and Profit. And then… Well, we all know what happened next, right? Of course we do. Cue Covid-19 and all that came with it. Including, paradoxically enough, a chance to enhance the company's operational reputation among its pub partner tenants and licensees.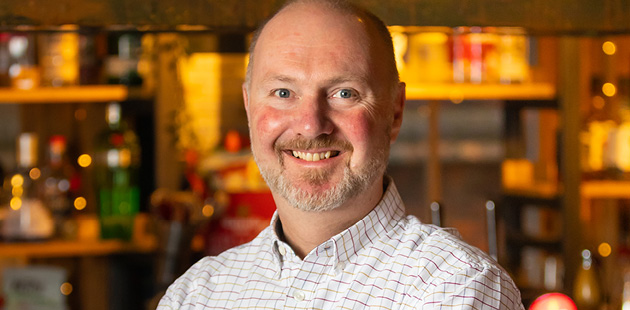 Wells & Co MD Peter Wells
"We were one of the first companies to come out and say, 'Don't worry about rent – we've got that covered'," says Wells. "We wanted everyone to be able to return with a mentally positive frame of mind, so they could start up at full sprint when doors reopened. The feedback I've had has been overwhelming thanks for that support. I think our pub partners recognised that we're a business just as they are, but we sacrificed all of that income to support them. Now, the pub partners are more open to support and advice than they've ever been before. There are many in the past who were happy keeping us at arm's length. Now there is a greater recognition of the benefit we can provide as a partner."
This reputation as a sound partner and employer is the key principle behind the Wells & Co 'People' pillar. Yes, we've all heard the MDs of pub companies say how important it is to look after your people, but Wells doesn't make that his leading point. Several times during our interview he stresses that if you have the best people working for you, you're much more likely to succeed in all areas of business. To get those people, you need to be known as a first-class employer – a company that people want, or even long, to work for. To be known as that employer, you need to prove your worth in everything you do – inclusivity, green credentials, support, CSR, wages, transparency, approachability – in order for that word to spread.
"We need to provide the best place possible for people to work, as we need to attract the best talent that we can," says Wells. "We want to make sure it's so great that people will recommend us to friends and families as a place to work – 65% of all new recruits have been recommended by our pub partners. We've also recruited Franki Hale as our new people director to make sure we have heavy hitting experience at board level. With the growth plans that come from our profit stream, we'll be looking at taking on 200 people in this year alone. That will continue as we go forward."

Wood-fired pizza at a Wells & Co managed site
Planet and profit
When it comes to the Profit pillar of the Wells & Co vision, it is simply stated that Wells is aiming to lead his business to deliver a £15m EBITDA within five years. In its results for the year ended 3 October 2021 and following the sales dents from Covid-19 hits, the company posted an EBITDA of £5m, so there's a little way to go, but they're clearly on the right track. Work will continue in maximising the performance of its 146 pub partner venues, and sales from Brewpoint are going in an upwards direction. But it's the growth within its managed portfolio that's the crucial cog in the money machine – we'll get to that in a bit.
Regarding the Planet part of the plan, you can almost break down its importance/reason for inclusion into the initial three pillars of Wells & Co's original vision – its workforce (people), the environment (planet) and money (profit). First of all, Wells has noticed that anyone they're recruiting who is under the age of 25 is now asking what their sustainability agenda is.
"We're seeing that much more," he says. "They want to make sure they're working with a company that has a clear environmental strategy and a very strong conscience. Having that clear sustainability agenda is really important in being another reason as to why people want to work here. It creates pride. With pride comes engagement and therefore longevity in their time with us."
The wellbeing of Earth of course comes into it, with Wells asking: "Will our children be proud of the part we played in protecting the planet?" when outlining this pillar. Then, finally, the bottom line and the fact that money talks. The green option is not always the cheap option and while Wells & Co can implement sustainable practice into its managed sites, how can it be sure its other 146 venues are following the same path?
"I'll give you an example," Wells says. "The work we've done on waste is really powerful. We can segregate waste from the pubs so that everything combustible goes off to a plant in London and gets turned into gas, which can be used again. That's a green tick, yes, but what that also means is that the pub teams aren't loading up bins with heavy food waste, which also comes back as a cost benefit. That is an easy message to sell into our pub partners – it makes a difference to their bottom line."
Wells has also estimated that within five years or less, the majority of consumers will be avoiding companies that don't have a clear environmental and sustainable approach. No customers = no sales = no £15m EBITDA. A solid environmental strategy closes the loop in more ways than one.

Looking after the team is a key business strategy
Managing growth
It's a debated topic that echoes regularly around the industry, but for good reason – the conversion of leased and tenanted sites into managed pubs within large estates has been significantly on the rise since the Pubs Code was introduced in 2016. The theory at the time, which has proved correct in many cases, is that with some venues pub companies would rather take matters into their own hands by running a managed site instead of dealing with rent negotiations, legals and market rent only proposals. Wells makes no secret of the company's ambition to deliver growth and profit through the expansion of the managed side of the business – the aim is to get to 50 managed pubs (including France) by the end of the year. He's also surprisingly candid about how much more money Wells & Co can make by turning certain pubs into managed operations. I ask him where the managed growth will come from – acquisitions or leased conversions?
"We're in a window where we have the opportunity to take back some big pubs," he says. "In 2008/9, Punch and Enterprise opened their cupboard doors. Off the back of that, we picked up about 40 pubs. The majority of those were on 20- to 25-year leases. At the time, they were 10 years into the lease. So, the leases are coming to an end and we have an opportunity to take some pubs back. It's a message I'd like to stress – at no point would we take a pub back from somebody who doesn't want to give up their site.
"We can probably double the earnings we can make from a pub by running it within the managed arena, and that's what we're looking at. We convert them into food-led businesses and sometimes add bedrooms, so we get all of the retail upside of the managed model."
Wells also points out that the size and style of pub that's required to deliver the offer in mind is hard to come by, saying that the business is better off investing £500,000 into a venue that would otherwise cost £3m on the open market. There's logic there, certainly, especially as the majority of property opportunities to have materialised through Covid closures are more suited to the high street pub and bar market. Wells & Co's managed concept wouldn't fit these venues.
"You're absolutely right," Wells concludes. "That's why we're busily working on a business model that would be great to put into some of the pubs that are on the market. A £250,000 site comes up and we have a model that can deliver 25-30% return on investment. That would be very exciting. Hopefully we'll have something in the coming weeks to say on that. Watch this space."
You may also be interested in…