Dodo Pub Co. operator profile
From beautifully simple menus to encouraging the progression of hospitality talent, Dodo Pubs shows that the small multiple branded model is alive and well, writes Tristan O'Hana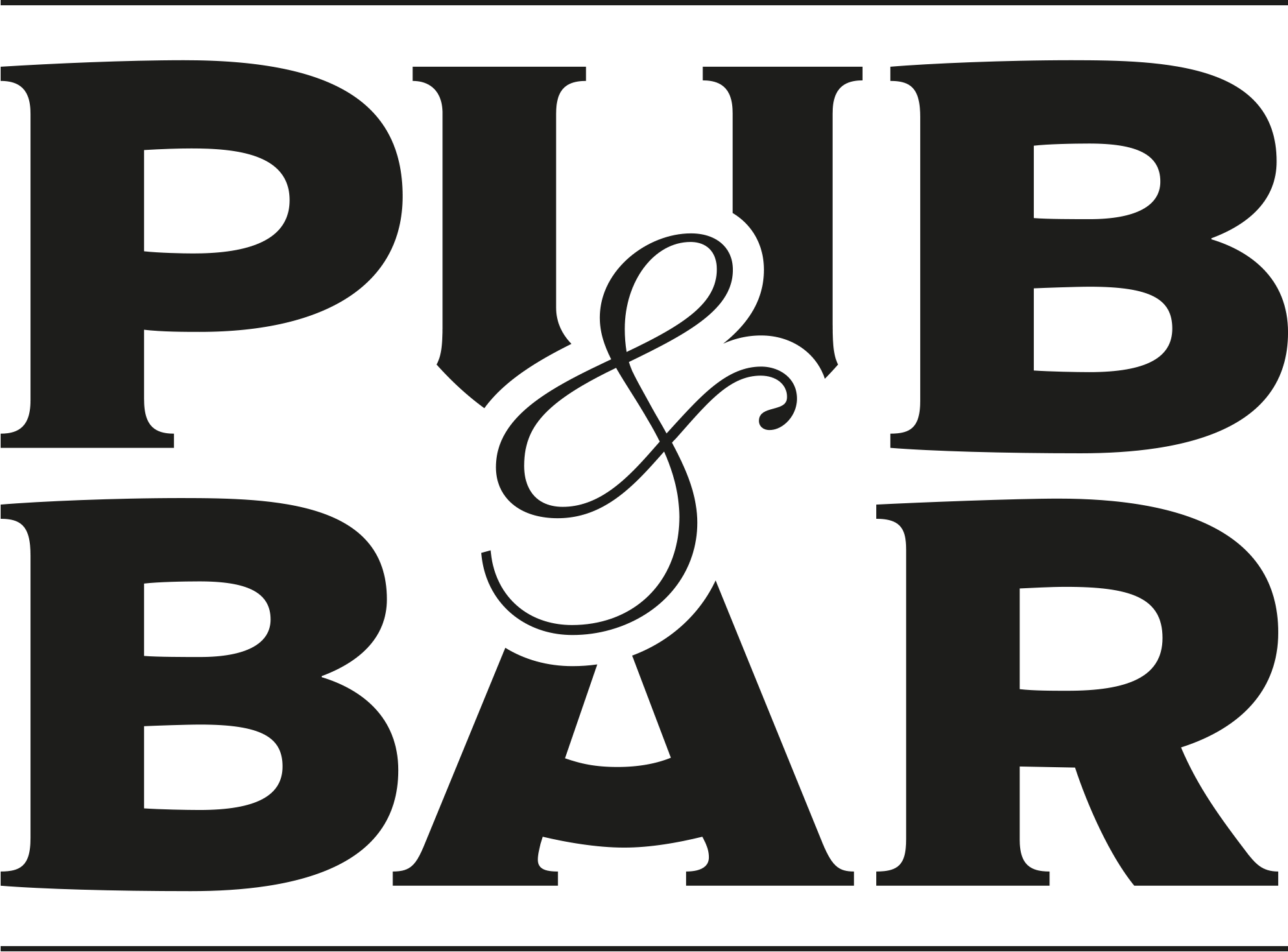 Mar 3, 2022
The staffing shortage across the hospitality industry frequently throws up the 'from bar to boardroom' adage of opportunity – it's a sector that can take you from pulling pints to planning P&Ls, and in relatively quick time too.
However, I doubt many step-ups were quite as large as the one Chris Manners took when he graduated from university in Oxford and was effectively handed a pub to run. The Dodo Pubs co-founder recalls how he had often thought about working in the industry, having watched various hospitality shows on TV growing up (although I'm not so sure why Ramsay's Kitchen Nightmares was given as an alluring example). Sometime between kicking his heels and debating whether to move to Berlin, Arkell's Brewery offered Manners the opportunity to help run The Rusty Bicycle in Oxford, relaunching the site with one of the brewery's sons. A path had been offered and he promptly began walking down it, oblivious to the fact that he was about to start what is now an impressive multiple operator business, recognisable in brand, style, offer and personnel.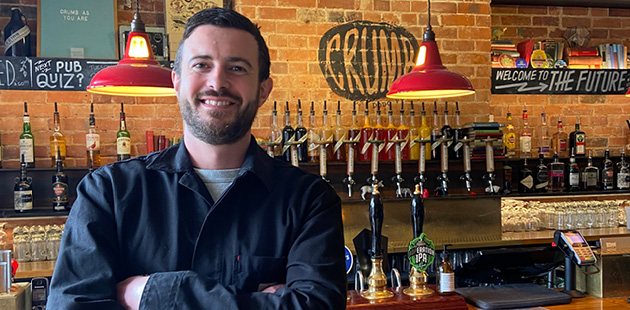 Chris Manners, co-founder of Dodo Pub Co.
Speaking of the latter, when The Rusty was handed over to Manners, he knew he needed some help in order to get by, and where do we find said help? Our friends, of course. Friends who were stood at a similar post-grad crossroads.
"Leo was working locally as a chef, so he came in and set up the kitchen," says Manners. "Fred came in as manager, then Andy wanted to move out of London, so he helped take on The Rickety [Press], our second site. It was that core group of us from an early time in the business."
The foursome are now the directors of the Dodo Pubs group – Manners and Leo Johnson as founding directors, Fred Turner as operations director and Andy Holland as kitchen director. They've built themselves an admirable six-site estate and have ambitions to get it to 10 within the next four years. Through a sweet-spot combination of managed menus and general manager autonomy, each Dodo pub perfectly serves the neighbourhood it resides in. The food in each site is mainly made up of burgers and pizzas. Nothing revolutionary there, no, but the simplicity of a split menu executed with diligence has become a USP for the group. Although it hasn't always been that way…
Saying no to gastro
The Rickety Press, Dodo's second site, is another Arkell's pub. Initially, the Dodo team launched the business as a completely different proposition to The Rusty – they created a high-end gastropub, achieving a Michelin Bib Gourmand in the early stages of its operation. A perfect result, right? A solid foundation to continue trading on for years to come? Not quite. Something didn't add up, and that something was money.
"We worked really hard on The Rickety," says Manners. "The harder we tried at that, the easier we had to make The Rusty's operation, to balance things out. But The Rusty kept making more money than The Rickety, despite the fancy Dan menus we were doing there. Eventually, we asked ourselves what the point was. We were working so hard and not making nearly as much money as the site that wasn't taking up our time. At that point, we asked what the ambition of the business was – do we scale up or carry on as we were? That was when Dodo was born, in 2014."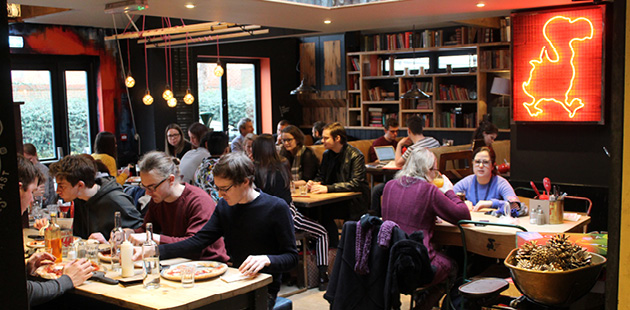 The decision to move away from the gastropub offer allowed the Dodo team to refine menus and improve the offer in the two pubs. Before long, a third was on the way in the shape of The Bottle of Sauce in Cheltenham, which again saw the co-founders working with Arkell's Brewery.
"Our first three were all Arkell's pubs," says Manners. "They showed a lot of faith in us and our ideas in the early years of Dodo, and we repaid that faith by delivering three of the top performing pubs in the Arkell's estate. It is a good example of a brewery and operator working closely together to achieve an outcome that suits both parties. The tenancy model allowed us to take on sites with relatively little capital, which then gave us the foundations for future growth and acquisitions. Our whole journey has been about learning as we go and testing different grounds. You work things out at a site, then employ someone underneath you so you can work up to the next stage."
Accepting the glass ceiling
There were a number of moments during my time with Manners which delivered a refreshing splash of honesty, quickly followed by a nervous "I'm not sure I should be telling you this." Perhaps this is because it was the first time he had ever been interviewed? But I like to think his candidness represents the clarity and methodical confidence behind the operational structure of the business, particularly when it comes to the 120-odd people who now work for Dodo Pubs and the progress that's on offer to them. While most directors or MDs will talk about their pride in team retention, rattling off percentages with a well-briefed precision, Manners accepts that working at Dodo can only take an individual so far, but when that person has learned all that they can and hit their own professional glass ceiling within the business, it's OK for them to move on. Not only does it allow them the opportunity to take a step up the ladder elsewhere, it means someone junior who still works for Dodo can also develop by taking the senior vacancy.
"I'd like Dodo to be seen as similar to a selling football club – the ones developing people through the ranks," he says. "We get some great people who come through our businesses who, for whatever reason, have got a bit lost. If we get someone who reaches a general manager or head chef position and then decides to leave us because they've learned all they can here, that should be seen as a success. Coming up through the business and eventually leaving should be a digestible and transparent pathway for our teams. We want to give everyone the tools they need. We see so many examples where someone says they're a head chef, but they don't know about costing a menu. There are gaps in people's knowledge. Dodo can give people a grounding in the full package of hospitality. You should be able to leave our sites with a great understanding of how a pub business should be run."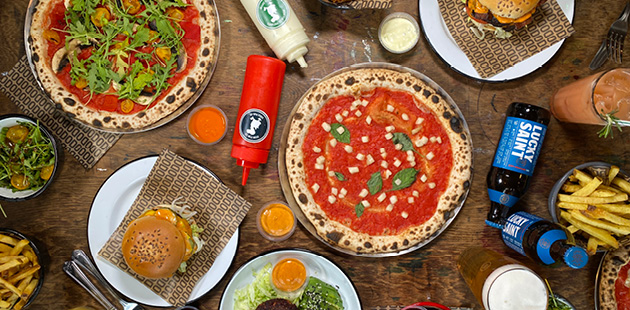 Menus at Dodo are made up of burgers and pizzas
From boardroom to pot wash
Like many other directors of hospitality businesses, Manners and his three colleagues suddenly found themselves as the only people on salary when Covid-19 took hold. With the rest of the team on furlough, the founders became solely responsible for running the takeaway and delivery side of the business. As a pub company that specialises in burgers and pizzas, the devastation of lockdown did provide Dodo with ample opportunity – not just for sales, but also for the broad assessment of Dodo's future and the products that make up its offer. It gave the founders time to take stock.
"When you're sat in your office all day, you can forget how hard it is working in a pub," says Manners. "Doing three months of takeaways and food was really interesting – we refined the Dodo product a lot and decided what we wanted when we came out from it. Sources of capital for growth were suddenly unavailable to us. Coming out of lockdown, we had a choice – sell a chunk of Dodo and pursue a capital exit model, or flip the business to a revenue model. We decided on the latter, ultimately because we didn't want to bring in an individual who would have influence over the founders and change our working dynamic. Therefore, the business trajectory is not driven by growth at all costs. Instead, by taking the pressure off the bottom line, we can empower ourselves to make decisions that are right for the business at the time that we're making them; decisions that both benefit the organic growth of the company as well as the ideological journey."
These ideologies are easy to admire. As I said to Manners at the time, I study a lot of pub companies – large and small – and have been particularly taken by the Dodo offer. The pubs look like places I'd like to go; the workspaces are all I could hope for (should any of my locals decide to launch such an offer); the development and transparency when it comes to their teams is commendable; and the food and drink style is effective in both temptation and simplicity. In short, it's a really cool pub brand – one that I'd hope to have nearby at some point. Perhaps that's on the cards? Where are the areas Dodo's targeting over the next four years?
"All of the good sites are being taken back into managed estates," says Manners. "The opportunities out there for us away from freeholds are limited, so we have to wait for them to come on the market. We're looking at university towns like Bristol and Birmingham. Seeing how our pubs are operating this year and how they've behaved, I would prefer to drive further for a high performing site. We'll make decisions about structuring the company in such a way that is right for the business, keeping both the end goal of operational independence and brand clout locked in across all our sites. This, we hope, will guarantee the longevity of our brand."
You may also be interested in…