63rd+1st operator profile
At the end of 2020, the restaurant brand formerly known as TGI Fridays launched a concept into the pub and bar market. Graeme Nesbitt, operations director of the project, takes Tristan O'Hana through 63rd+1st.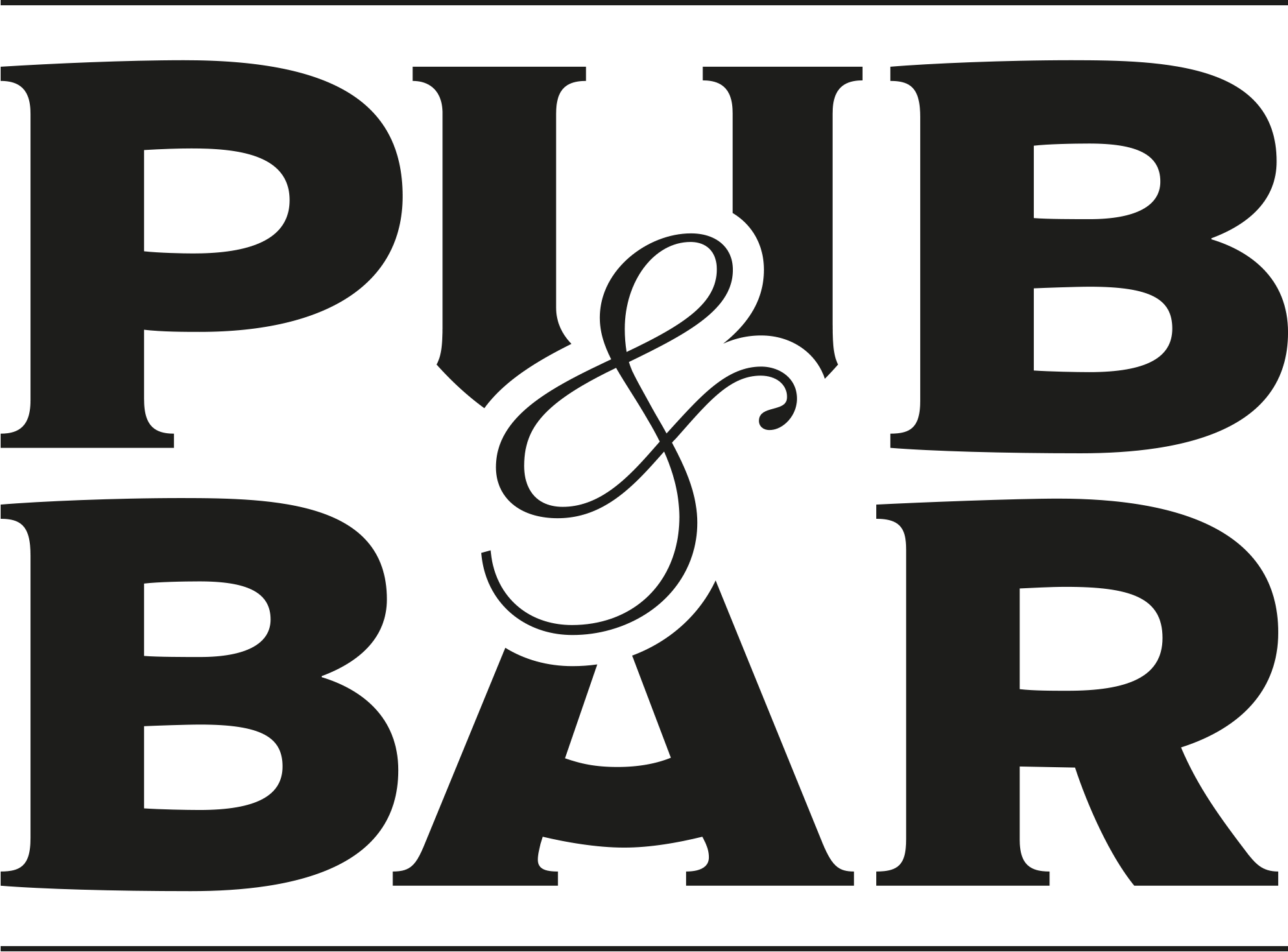 Feb 9, 2022
I am one of the people Graeme Nesbitt talks about when he tells me that [TGI] Fridays has an extremely loyal following. Well, sort of. He mentions the families that still fill up the brand's restaurants across the country and, once upon a time, my family was one of them.
Of course, the seven-year-old in me still feels a nostalgic pang for ribs and fizzy drinks whenever I see the renowned red and white stripes of the brand's logo. At one point I even had a handmade 'TGI Tristan' sign on my bedroom door, courtesy of a creative uncle, who clearly thought a cocky youngster needed even more of an ego in his artillery. Back then, the restaurant still had the 'Thank god it's' (TGI) prefix, which it retained until June 2020, when the business came to a crossroads and underwent a rebranding to become "famous again", relaunching simply as 'Fridays'. There was no coincidence to the timing, as the casual dining industry had taken on some turbulence in the years leading up to the Fridays rethink, which explains (a) why the business felt the time was right for change, and (b) why an entirely new/separate brand was being worked on in the background.
In November 2020, when 63rd+1st – the new bar concept from Fridays – was announced, CEO Robert B Cook said: "This is an exciting time for the Fridays business and a reflection of our long-term commitment to growth", suggesting that while the restaurant side of the company does indeed have its loyal following, something new was needed to facilitate growth, as well as to attract a different demographic. In 63rd+1st, the Hostmore plc-owned business feels it has found a gap in the market to achieve this. As Nesbitt, who has been brought in as operations director of the bar brand, tells me: "When I look around the marketplace, there aren't really that many real quality cocktail bars that do great food as well – it is usually one or the other."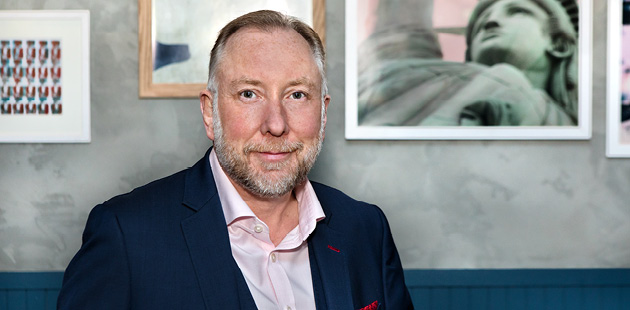 63rd+1st operations director Graeme Nesbitt
Throughout the interview, it becomes clear that Nesbitt is 'media-savvy', as they say, and remains stringently on-brand when answering every question, while being respectful when discussing potential competition. However, I'd imagine folks from The Alchemist, Revolution Bars Group, Drake & Morgan, New World Trading Company and the like may raise a questioning eyebrow over that comment. So, what is it about 63rd+1st that makes it stand out from the crowd? What's the offer? What's the USP? Is it a Fridays in disguise?
"We're connected through ownership, but they are very different business models – we are cocktail-led," says Nesbitt. "Fridays is a dining environment for more of a family market. Our demographic is a younger audience who will come out and, for example, drink a cocktail on a Tuesday night. Once they've done that, if they're a bit peckish, the small plates pair up as a real treat.
"The concept and very much our philosophy is 'life tastes better shared' – that's our ethos. It's about doing great cocktails with fantastic food. The food is New York street food small plates and sharing platters, paired with and enhanced by a phenomenal cocktail list."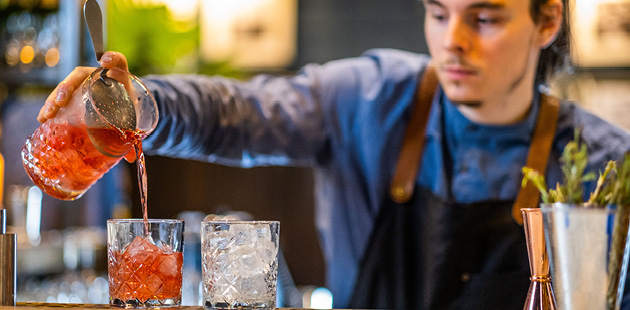 Cocktails are the main focus of the business
Origin, launch, expansion
The brand is named after the original TGI Fridays, which was founded in 1965 in Manhattan on the corner of 63rd Street and 1st Avenue, with the new concept delivered via a 'respectful nod' to the heritage of the first restaurant. 63rd+1st features exposed brickwork, polished concrete, reclaimed timber flooring and bespoke fittings, with a 1960s vintage vibe. Its first site was launched in Cobham, Surrey, in May 2021, spanning 180 sq m and seating 96 covers, with an additional 20 outside. So, we're talking cool Manhattan loft vibes, sexy cocktails, urban décor housed in, ultimately, a New York City chic bar. Naturally, the first site should be in… a Surrey village? What was the thinking behind that?
"Cobham is a great site," says Nesbitt. "The high street is fantastic. The Ivy is there, Coppa Club is there and there are some great bars too. It's a very affluent area and we'll continue to target those London suburbs, as well as cities and towns that have a university presence or that we know are sweet spots. It comes down to the environment, and we do a lot of research into the demographic of the towns and cities. It helps us make those decisions."
The second 63rd+1st opened in Glasgow in September 2021, with the third location arriving in Harrogate two months later. I'm told that the group believes there is scope for 10-plus sites by the end of 2023. Pub & Bar can also reveal that, come spring, the fourth opening will be in the heart of university land in the Trinity district of Cambridge – ticking off a key student location requirement for Nesbitt and the team. After that, another Scotland site will arrive, this time in Edinburgh. I ask Nesbitt if the Covid-led closures of so many high street hospitality businesses are to the benefit of a new brand that's on the expansion trail.
"Our growth plans are still the same," says Nesbitt. "We have two more secured [Cambridge and Edinburgh], which should open in May and June. We see it as unfortunate that businesses find themselves in horrible situations, but that does present opportunity. It won't mean we slow down or accelerate – we'll continue with due diligence, market research and make decisions based on that. There is no target number within a timeframe – it's about when deals are right and, importantly, when the property and location fit the brand."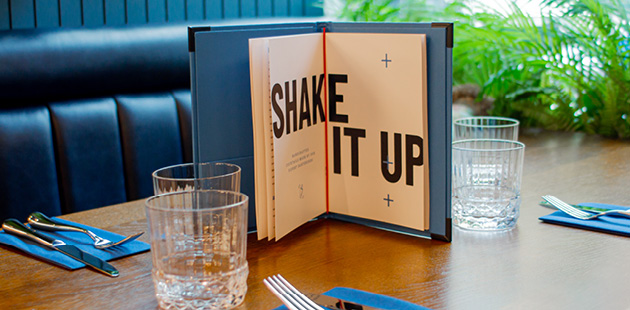 Indie cool vs brand loyalty
He calls 63rd+1st a 'brand', which it is. But to the residents of Cobham, Glasgow and Harrogate, is it not seen as a new independent bar that has arrived on their streets? I would argue so. While the launch of 63rd+1st was publicly marketed as 'a new bar brand from Fridays' with the senior teams openly discussing their shared ownership and head office personnel, from a consumer perspective, there are no overt connections between the bars and restaurants within the group. Fridays is Fridays and 63rd+1st is a great new indie local to have close to home. This is nothing new, of course – there are plenty of operations out there perceived to be independent while actually being owned and operated by a larger business. It's the same with drinks brands. How aware are 63rd+1st guests, then, that the brand is a sibling of Fridays?
"Not very, I don't think," says Nesbitt. "We try and keep some daylight between the two brands. We want 63rd+1st to stand on its own two feet. There's an ownership connection, but we want this brand to evolve with its own entity and identity. Our aspiration is to be a wet-led cocktail bar business that does food to complement drinks.
"Fridays has an extremely loyal following and it does very well across the country. We saw an opportunity to diversify and to evolve as a different brand. This is a different concept altogether. The concept, vision and strategy is clear. The expertise we're putting into the drinks is a real focus for us. We're launching in some areas where brands are heavily established, so we're having to fight for market share, but guests are coming back and repeat business is great."
There's much to be said about the strength of brand loyalty, but perhaps even more about supporting so-called 'independents'. It will be intriguing to monitor how 63rd+1st is used by guests as they become aware of the growth of the concept and potential size of the future estate, as well as if it ever becomes known as a Fridays offshoot. That's not to say that many will never reach that stage of realisation, though. I once had a colleague who told me to check out "this great little Italian place" near him that turned out to be a Carluccio's. It goes to show that if a single site of a brand is run as passionately and intricately as its debut, then loyalty and local pride will organically materialise. What's more, when those Cobham locals happen to find themselves in Cambridge or Glasgow and realise there's another outpost of their favourite bar around the corner, you know where their money will be being spent that night.
While the pub sector is ever alive with openings, closures, expansions and buyouts, it is certainly worth keeping a closer eye on the bar side of the industry this year. Like Nesbitt says, 63rd+1st is opening in areas where other businesses are heavily established, as are many other brands. Nightcap is rolling out Adventure Bar and London Cocktail Club sites all over the place; The Alchemist is still opening doors around the UK; even restaurant brands like London's Dirty Bones are launching separate bar businesses of their own. Some of it's about diversification, other parts are purely about growth. One thing's for sure, the cocktail bar market is having a shake-up, targeting youthful consumers who are ready to socialise on any night of the week – it's not just about Fridays.
You may also be interested in…