Lane7 and Level X operator profile
Tim Wilks, founder of Lane7 and Level X, tells Tristan O'Hana about revolutionising bowling, industry firsts and how much longevity there is in the experiential economy.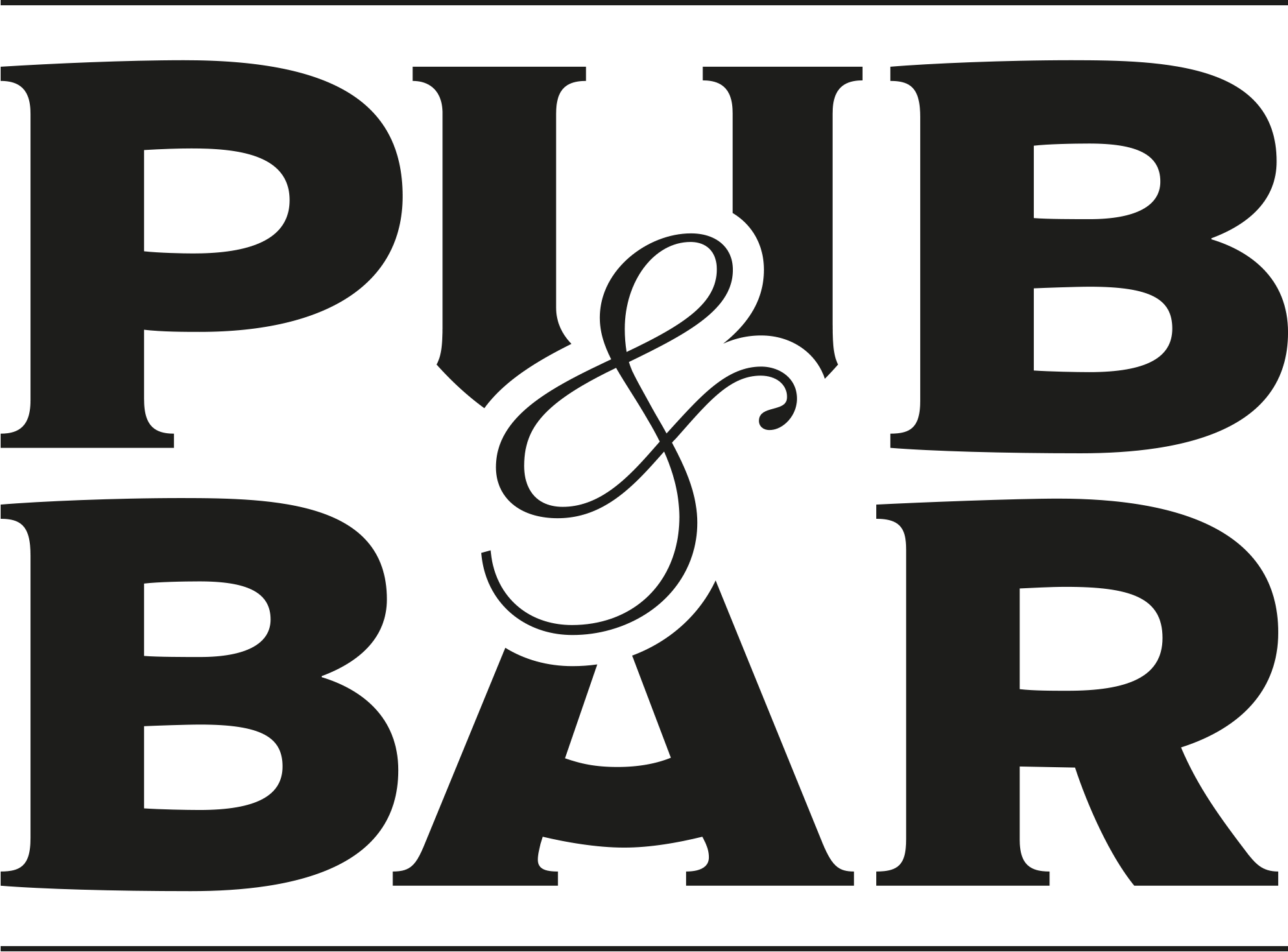 Mar 17, 2023
When I read about Drift Hall, the new go-karting track housed inside Level X in Middlesbrough, I began to long for my youth. This is no ordinary go-karting experience – karts are electronically synced and, much like the options in a certain renowned video game, racers are able to drop virtual banana skins, leave virtual oil patches or throw virtual bombs that will have the ability to physically slow or stop rival racers. Suddenly I missed the endless amount of teenage hours that were spent sitting around with friends, flying through the rainbow colours of adolescence one race after another. And now you can actually live this out… in real life! Kids today. They don't know how lucky they are.
Children aren't often the target audience referenced when documenting on-trade operations, but it's the kids of the modern day that Tim Wilks, founder of Lane7 and Level X, talks about when we met last month. Level X, the gaming and entertainment brand which houses multiple concepts (including Drift Hall) under one roof, has just opened its second site in Middlesbrough, following its Glasgow debut last year. It's targeted at families, but with a 21st century twist that acknowledges the accessibility and mature levels of contemporary marketing that young people are exposed to.
"When I was 15, I always wanted to be in the pub," says Wilks. "We always want to be older, until we're older and then we want to be young again. Level X is for 10-year-olds and up. When you're 10 or 11 you want to be 14 or 15. Look at how boohoo or other brands advertise teenage fashion – it's a smidge away from bars and nightclubs. Level X is for the modern child who, quite frankly, is exposed to marketing, visuals and campaigns beyond their years – they all know how to make cracking videos on Snapchat or whatever. With their phones they can look up the best FEC (Family Entertainment Centre) in the world and it will bring up all sorts of amazing things in China, Korea and America. As operators, we have to hit that bar – whatever was the done thing 20 years ago for kids' play, that's childish now."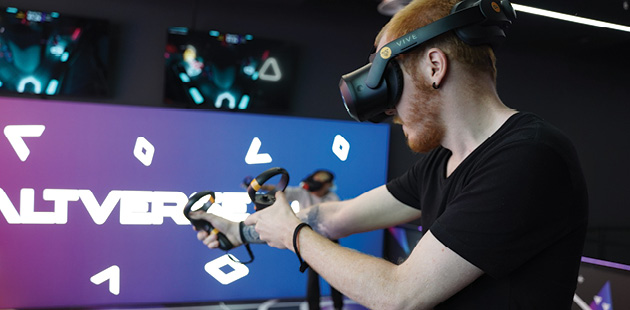 VR plays a big part in the Level X experience
One certainly wouldn't describe Level X as 'childish', that's for sure. Within some 70,000 sq ft of space, visitors can choose to visit Alt Verse (virtual reality gaming), Big Putts (crazy golf), Gutter Ball (bowling), Break Box (escape rooms), Drift Hall and a bunch of others that include next level football, darts, pool, karaoke… you name it. It reflects a whole new era of consumer experience that, Wilks believes, is only going to become more accessible. This is wonderful for customers across the UK, but a challenge for the operator in terms of maintaining market leadership. For if everyone has the same tech, where is the USP? A recent example would be tech-led darts bars – when Flight Club opened its first site in Shoreditch in 2015, the technology that enabled its gameplay was mind-blowing. But now, with very similar offers and brands having launched across the country, is such an experience just seen as normal in the modern on-trade?
"What's happened is like everything in life," says Wilks. "Tech starts at a point when budgets are huge and as time goes on it becomes cheaper. VR or Drift Hall is now possible because that technology in itself isn't that expensive – that's when this market becomes exciting. If the technology isn't expensive, you just need people with good ideas who can say 'how do we make a game out of this?' We've hit a nice sweet spot now where the tech is affordable and there's a creative coming to it without it being over exposed.
"If you're a consumer, the next 10-15 years are going to be brilliant, but as an operator it will be about saturation. Take art galleries doing light projections as the new thing – I saw that tech during the Rugby World Cup four years ago and was texting our AV guy saying how good it was. At the time, he said it was very expensive, but now it's everywhere. So, does that have longevity now or in five years' time will we have moved on? Is it about the art or the projectors? I'd say it's more about the theatre than the artwork itself, and that is fine, as it's about the experience, but therein lies the question – what has longevity when it comes to the way we consume culture? Consumers can just enjoy it, but our industry has to always figure that out."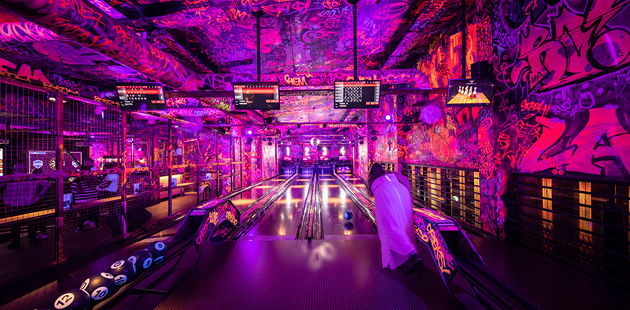 Inside Lane7 in Durham
First come, first served
Wilks has had his fair share of industry firsts and is clearly aiming for many more down the line. The most recent would be the introduction of the technology behind Drift Hall, which, for the moment, can only be experienced in the UK at Level X.
"We were the first to buy the tech globally," he says. "Someone else has opened with that part of the tech somewhere in the world, but this is cutting-edge stuff and you're unlikely to find another nearby for some time."
Many regard Lane7, his bowling brand that currently trades across 11 sites, as a pioneer in the sector. It arrived on the scene in 2013, debuting in Newcastle at a time when, arguably, All Star Lanes was the only other player in this space – Adam Breeden and Mark von Westenholz were combining premium bars, karaoke and slick bowling as far back as 2006.
"All Star Lanes were around, but we had a pop-up golf course in our first year too – you won't find a golf course concept earlier than that," says Wilks. "We decided on day one that bowling would be a good foundation to build the business on, but we were very much in the camp of looking to have other things in there."
When I point out that these 'other things' (ping pong, pool, beer pong, karaoke, etc.) can now be experienced at other bowling alley brands around the country, Wilks has a cryptic response at the ready.
"With Lane7, we did a lot of firsts that we don't own, so we've seen a lot of flattery and copycat in that design, which means we always look at how we can change that experience again. Our plan is to put in a huge change with how people experience bowling. We've had it ready for a year or two, but we were waiting for the time to be right. We'll do a couple of sites with it at the back end of the year. Once we present bowling in this new way, I think it's a certainty that people will try and replicate that where possible."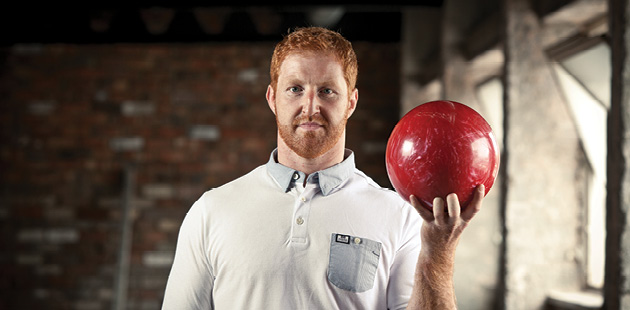 Tim Wilks, founder of Lane7 and Level X
The plan for Lane7 is to be operating 17 venues by the end of 2023, with openings in Dublin, Birmingham and London already in the pipeline. There will be "several more" Level X sites to launch too. Wilks is evidently driving growth within the experiential economy – a growth that, in his own words, can lead to the saturation of this type of hospitality. If this happens and consumer appetite wanes, could his expansion ultimately lead to eventual failure?
"Choice is good for the consumer," he concludes. "There is width in the market, but there will be a reckoning, just like every market. Ultimately, the same rules apply – quality operators and products will survive. These are market rules that have been around for a long time. We're still trying to have huge creative integrity and that is how we will hopefully succeed in the long term."
You may also be interested in…