Country Creatures operator profile
Following the launch of the Double Red Duke, Country Creatures co-founder Sam Pearman talks to Tristan O'Hana about impressive inns, consistency and life in the Cotswolds.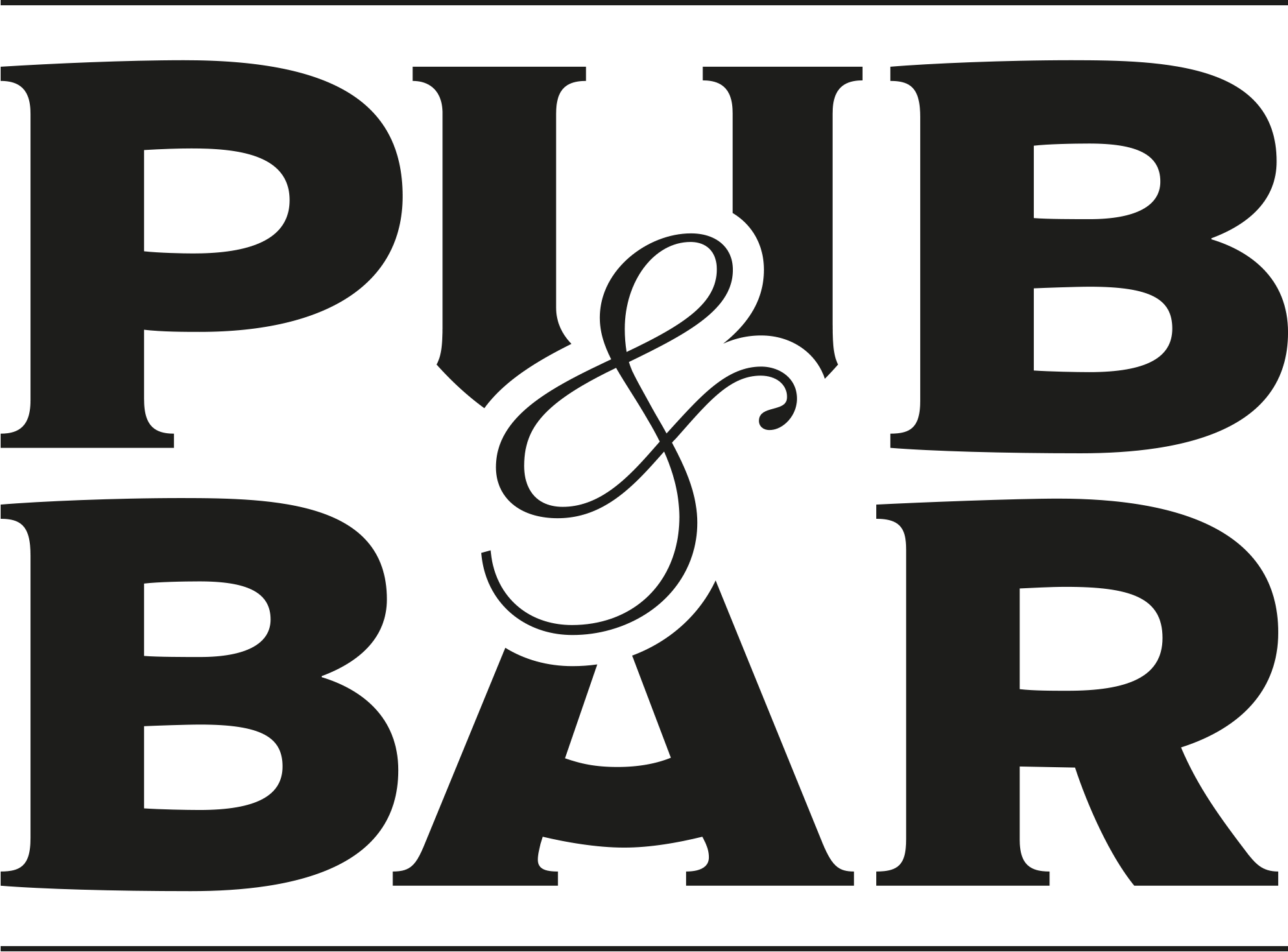 Sep 22, 2021
I first heard about the Double Red Duke back in November 2020. A press release landed in my inbox outlining the 'biggest opening to date' from husband and wife team Sam and Georgie Pearman (pictured above).
The couple's Country Creatures business had teamed up with the likes of Hawksmoor's Richard Turner to revive a 17th century wisteria-clad, Cotswold-stone coaching inn – new interiors, new bedrooms, new menus… the lot. It was to be a massive project.
The Pearmans had previously owned and operated the widely respected Lucky Onion group for a decade, and with the team of people brought in to help deliver the Double Red Duke, you just knew it was going to be impressive.
And then, as with many of the press releases we receive, we ran the news, admired the ambition, and moved onto the next story. The country was still in lockdown-mark-two, and news on the potential for a restriction-free Christmas was changing by the day.
We'd check back in on the Duke in February, when it was due to open. Of course, that didn't happen. Pub and bar trading in the UK was still under fire – a Cotswold pub opening was the last of anyone's concerns – and like so many other sites, the Double Red Duke didn't open its doors until April, again with restrictions in place.
Fast forward to Sunday 18 July and at Casa de O'Hana, over a slice of toast, I clicked on Jay Rayner's latest review for The Observer. Oh look! He'd been to the Double Red Duke and, oh look, he had loved it. Batten down the hatches, Pearmans, your booking line is about to go crazy.
"We had a huge uptick in people coming in for lunch and dinner, that's for sure," says Sam Pearman during our talk last month. "We were super happy with the review. We worked really hard on that project, and his words were spot on – he got our objectives with what we were trying to deliver. I was happy that the new business came from a newspaper review. The shift in how you publicise an opening through social and digital media means print is less of thing, but that sort of publicity restores your faith in print media, as we had way more customers because of that review. Much more than from an Instagram post or something like that."

The Double Red Duke
As with the other two pubs in the Country Creatures portfolio – The Swan in Ascott-under-Wychwood and The Chequers in Churchill – the Double Red Duke is based in the enviable bliss of the Cotswolds, a trading environment the Pearmans know all too well after the creation, expansion and eventual departure from their Lucky Onion business, which is now solely run by Superdry founder Julian Dunkerton. The couple took The Chequers with them in the deal surrounding their exit and set about building a new group in their well-trodden stomping ground.
"Being in the Cotswolds is a huge benefit and we've certainly seen a massive shift from where we were from years before," says Pearman. "Our pubs are now full of people midweek and there's a real blend there – people who live nearby and are now working from home, and also those from domestic, national tourism. While we've lost international tourism, we're well placed in the Cotswolds to benefit from the changes and shifts caused by Covid-19."
People power
Of course, changes and shifts aren't always beneficial, and it's no secret how recruitment across the sector has taken a massive hit as a result of the pandemic. The reasons for people moving out of the profession have been widely documented, but what the industry has been lacking is the sharing of best practice on how to attract and retain talent. I'd imagine there are London operators who would raise an eyebrow at Pearman's suggestion that it's easier to recruit in the city, perhaps while partially agreeing that finding the right people for remote locations is a tad trickier. The truth is, an operator can create the most attractive business on the market to work for, but if the money isn't right for the candidate, they'll soon be looking elsewhere. Herein lies the age-old conundrum of paying teams properly vs what consumers will cough up for food and drink in the on-trade; what do they perceive as good value? Will they ever be aware of the costs behind paying a talented team a fair wage? The recruitment fallout of Covid-19, with operators having to increase salaries to attract the people they need, may well leave customers with no choice but to pay more for the menu.
"The Cotswolds has always been a hard place to find the right people, but now it seems to be even more of a challenge, as people have left the industry," says Pearman. "It has led to instant wage inflation, which I'm actually glad about. Historically, chefs and certain front-of-house management jobs have been underpaid. There has been an overdue correction, and these times have forced that amount up, which is good. However, it all flows back into the price of what customers have to pay for things."
Will the consumer be happy to absorb the amount they pay for eating and drinking out, despite not really appreciating why these costs have gone up?
"It's a real challenge," says Pearman. "I think people are quite happy to spend more money at the moment, as they're not going abroad. But beyond January 2022, I think people might start to feel the pinch and some prices won't be that palatable. We're in a glorified period, but this time next year, when we're still having to pay the wages of these extra bodies and then there's the fact that the price of food has gone up massively… it's going to be tough."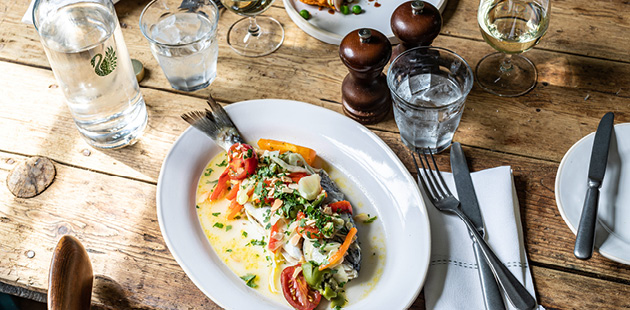 Country Creatures food is cooked with pride
Rooms to improve
Pearman is right when he says that customers who visit his venues, particularly the vast Double Red Duke, will be ready to spend more than they would on a standard pub visit. The Pearmans are conscious to have a "top and a bottom" to all of their pub menus, so that locals are still able to enjoy some food and drink without having to break the bank, but the Country Creatures sites do all generally feel quite treaty – especially its latest addition. Does that worry Pearman? Will the perceived extravagance of such a striking venue, which is attracting the attention of national food critics, deter residents from making it their 'pop-in local'?
"We have to build with locals, as the bar trade can underpin the whole thing – that's where I think we have work to do," he says. "It's an interesting one, as the locals like to see it full of people, and in the same way, if you're visiting, you want to see that it's used by locals. Local trade and destination visitors can work hand-in-hand and I think that's what the perfect pub is. The Chequers has achieved that over the years – a nice balance between the two. It combines nicely and there's a skill to it. We're only five months into the Double Red Duke, so we need to keep going with that side of things.
"If you're local, you still need to be able to go in with your mates and have beer, and fish and chips. Now we've expanded the recruitment at the Duke, we're focusing on pub grub for the locals. The Chequers has always had a big menu, but it also has bar food. If you're good at bar food and take it seriously, so that it's not a peripheral thing that the chef doesn't want to do, it highlights that you know what you're doing and people will come to you for all occasions. People need to realise that a local pub can be a constant in their lives. Consistency is always our mission."
Let's not forget that while the Pearmans want the locals to be content with frequent visits, they still need people to spend as much as possible, and by creating an estate filled with comfortable luxury, they are more likely to do this. Having accommodation, Pearman says, will be key to the revenue taken at Double Red Duke.
"With 19 bedrooms, you have 38-40 people having welcome drinks and also having breakfast. Having rooms in a pub can feed the food and beverage, and it all combines nicely. Our occupancy is 95% right now and that elevates everything."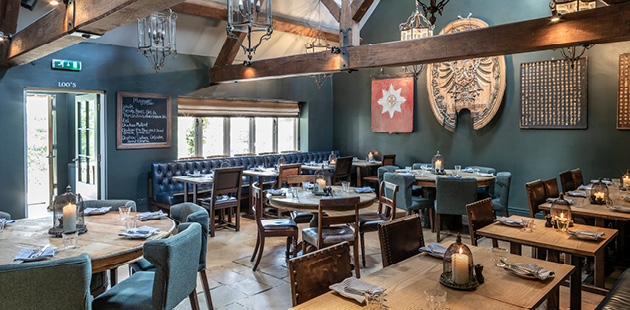 Creatures of habit
Given the operational history of the Pearmans, one would assume that Country Creatures won't stop at three sites, but for now, given the scale of the Double Red Duke opening and the short time it has been open, the couple aren't planning on taking a fourth venue anytime soon. Throughout our conversation, Pearman repeatedly comes back to the word 'consistent' – even when discussing which pubs and restaurants he admires (Gold in London's Notting Hill being a current favourite), it all revolves around high quality food, drink and service being delivered on every single visit. This is the Country Creatures mission, and it seems entirely genuine, not just standard operational hyperbole. This is why you'll see no new Country Creatures pubs in the immediate future – the focus is on keeping The Swan and The Chequers at the level they're at, while tweaking and improving the Double Red Duke throughout its debut year. The hype may well be around the latest addition to the portfolio, but Pearman knows that doesn't necessarily mean long-term success.
"It will be a couple of years before we do another project like the Double Red Duke," he concludes. "We have to get that one right first. We need to stick to our mission of the rooms being full and providing a consistent offer. Our skill and success will be determined by what it looks like next year. If you look at the three pubs we operate, on the surface you may think that The Chequers doesn't do as well, but it's probably the most profitable. This is because we've had it for so long and, yes, we've kept it consistent."
You may also be interested in…