Interview: Jason Myers, co-founder of Red Lion Holdings
Jason Myers, co-founder of Red Lion Holdings, talks to Tristan O'Hana about sound investment, preparing for growth and the unique business that is Wild Thyme & Honey.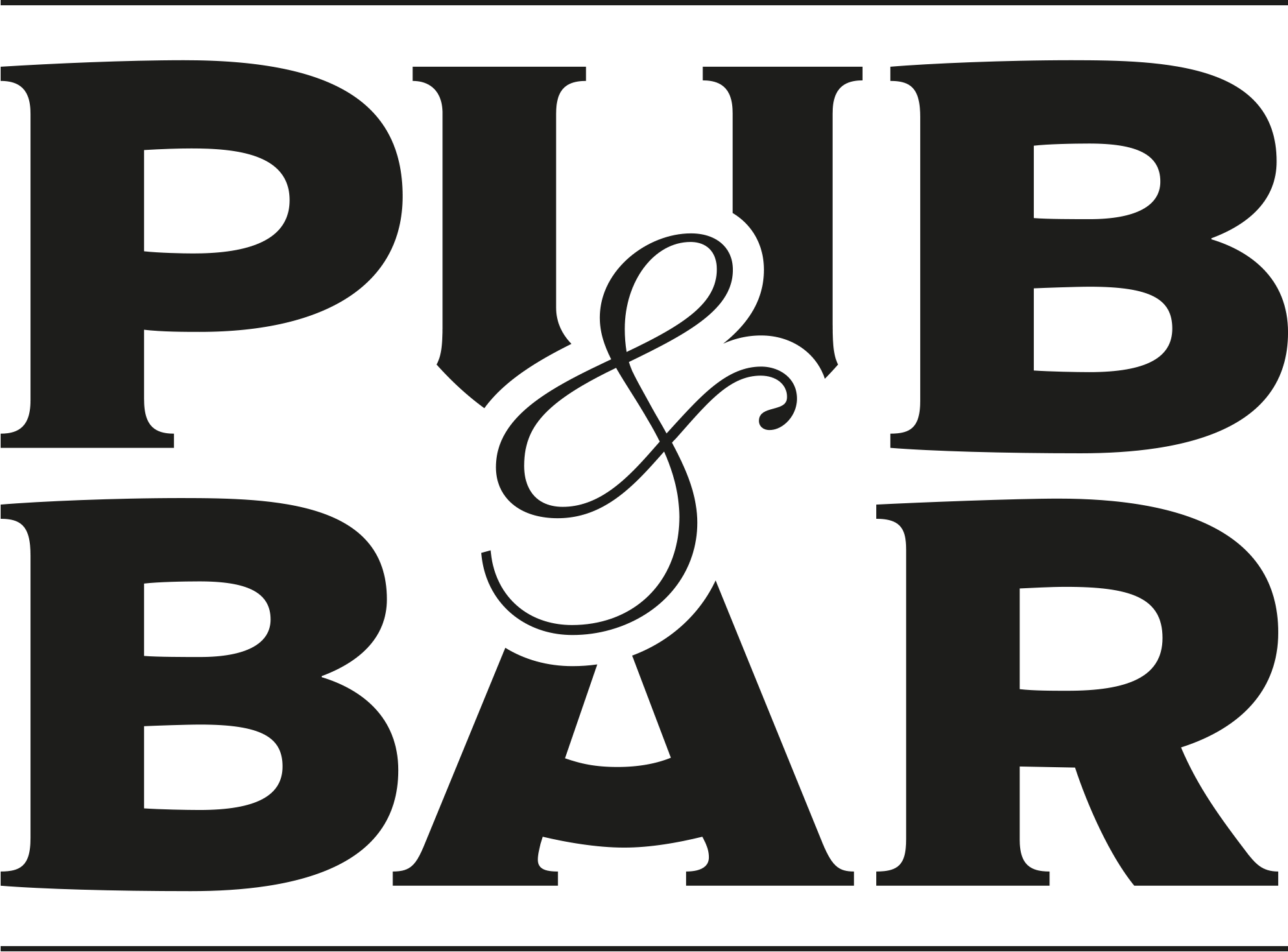 Oct 12, 2023
I first visited The Crown at Ampney Brook during the judging stages of the 2023 National Pub & Bar Awards. The venue, which is housed within a parent operation called Wild Thyme & Honey, went on to be named Gloucestershire Pub & Bar of the Year at the annual event, and for very good reason.
This is no ordinary pub with rooms, and yet, it's not really an ordinary hotel either. The Wild Thyme model is the brilliant brainchild of Jason and Shara Myers, and is what they would call a boutique, destination resort. When you visit, it does genuinely feel like you've miraculously taken a trip abroad without even knowing it – you're surrounded by luxury detail, simple yet decadent design and, crucially, the flawless hospitality of a five-star hotel. I really liked it, can you tell? The good news is that there are more Wild Thymes on the way, but we'll get to that.
This is one of 11 sites within Grosvenor Pubs & Inns, led by Myers and his business partner David Ramsey under their Red Lion Holdings company. Spread across what Myers refers to as 'The Golden Triangle' (a route around the Cotswolds, Hampshire, Surrey and Berkshire), it's an on-trade business that has impressed Pub & Bar for some time and after a follow-up visit to The Crown in late 2023, I asked the co-founder if he fancied a chat about how his company is run, plans for the future and any other thoughts he has on the sector. Despite Myers rarely giving interviews – he likes to keep a low profile – some time was granted and some key topics were discussed. Here we go then…
Invest in the best
Now would probably be a good moment to share some details on Myers' professional background, as he is man that did a lot before Red Lion Holdings, but I don't think we've got enough pages to accommodate it in detail. To condense as best as possible, he has had director roles at Greene King, Zizzi and Ignite; his MD position at Jumeirah Group saw a two-year stint in Dubai; and back in the UK he held the CEO position of Thai restaurant brand Busaba Eathai for over three years. Such a diverse selection of posts has no doubt shaped the calibre of operations he now oversees. But it was after the Busaba role that he decided it was time for a more meaningful change, which came in the form of Splendid Management and his long-standing partnership with Ramsey. With Splendid, Myers and Ramsey invest in hospitality projects that they see as packed with potential, but may run the risk of falling by the wayside without sensible capital and guidance being offered.
"After big roles out in the Middle East and Asia, when I came back we decided that we'd look at creating a small investment business, Splendid Management," he explains. "I've done pretty big CEO roles, but when I came back, I was really mindful about wanting to give a bit back to the industry. I see a lot of really brilliant stuff coming through in hospitality, but our ratio of people not making it is just far too high. And that's purely down to the fact that we've lost the mechanism of how we bring money into hospitality. We get blinded by science and the people who tell us that we should do it in a certain way. And because we're hospitality people, we don't really understand money because we're all about service.
"Obviously, I'm really passionate about service and hospitality and that never changes, but what I've observed through the years is what I call the 'fun police' or 'the dark arts of hospitality', which is investment, money, property, contracts, law. All the stuff that stops brilliant hospitality people being fabulous and actually being successful. We need more people to be successful. So David and I put whatever funds we had together and created an EIS-based business with some pals who care like we do, so we could work with who we believe are tomorrow's stars."
The track record so far is rather impressive, with Splendid backing the revered London Italian restaurant brand Bancone, as well as pizza business Crust Bros, a regular finalist at the National Pizza Awards. I realise this has nothing to do with pubs, but for context it should give you an idea of the involvement and assessment Myers currently has of the hospitality industry – it categorically lends itself to the polished delivery seen within the Grosvenor pubs portfolio.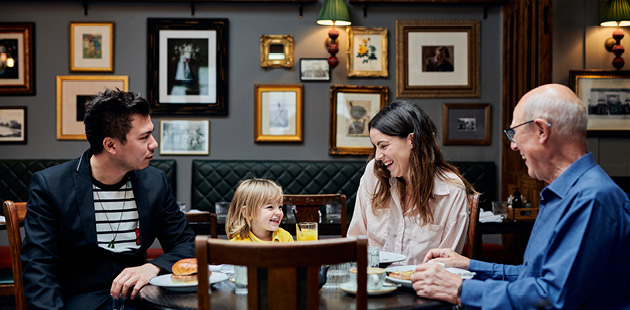 Guests at The Cricketers in Pirbright, Surrey
Kicking off in Covid
So many hospitality businesses seem to dig their foundations during a national or global crisis. For Grosvenor, life began in late 2019 when the Myers couple took on The Cricketers in Pirbright, Surrey. With Covid right around the corner, the pair ran that pub themselves until they perfected the product they had devised when it comes to a modern-day, food-led operation. Myers tells me how the beginning was all about backing his wife and her vision for 'The Ivy of pubs'.
"Shara was our secret weapon," he says. "We could see the pub sector was struggling, so we were very specific about what our version of the modern-day pub should look like, which was heavily food-orientated, premium quality, big wine list, fresh food with really sustainable produce and a service standard which would probably reflect restaurants more than the classic pub model. The Cricketers gave us a blueprint of what we wanted to do, which was a really detailed business designed around telling a pub's true story. And each site is individual and built for its own community. So, for instance, The Cricketers has its own coffee shop, as we didn't have a coffee shop within five miles of there."
In 2021, Red Lion Holdings bought a majority share in another south east pub company called Red Mist Leisure, quickly increasing the number of freehold sites within the business. Since then, a selection of Red Mist pubs have been transferred into the Grosvenor prototype, with more conversions on the way. Myers says it is having a portfolio made up of freehold pubs that has "been helpful in keeping the wolves away" throughout the past few years of turbulent times and trading. Currently operating 11 pubs, he insists that it's not a numbers game for the business. Instead, Red Lion concentrates on adapting to unprecedented change and biding its time when it comes to future growth.
"I've been doing this for 35 years and I've never ever seen a change like what we've seen in the last two years," he says. "It's like 20 years of change taking place in two. We're having to really evolve and try and work out how we cope with the unprecedented pressures that the industry is facing right now. I'm still super positive about the industry, but I think if you've been standing still, you're pretty down about it right now. I think if you try to work out how you're going to adapt to it, which is what we've been doing over the past 12 months, I think it's still a really exciting place to be. But, yeah, the speed of change and how we've had to change our strategy has been mad.
"The cost of debt means that even the groups that were quite aggressive with acquisitions a couple years ago have just stopped buying. When the cost of debt comes down, I think the market will get going again and it'll be really exciting. People who've repositioned themselves during this period and who are ready will be the ones that will really come out of the block. We're super excited about the future. We're obviously riding out the position at the minute, like everyone else, but I think we're probably going a little bit further than that in our strategy."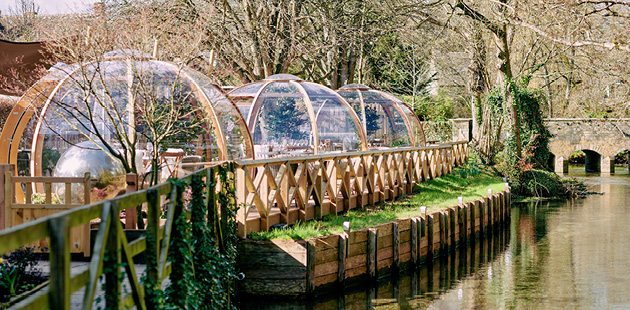 Riverside dining at Wild Thyme & Honey
Wild Thyme & Honey
Myers isn't the first pub operator to realise the value of having accommodation within his sites – the pubs with rooms market has been a major success story for the on-trade over the last 10 or so years. In fact, one could argue that the increase of options, standards and consumer expectations when it comes to spending the night in a pub has paved the way for two of the Grosvenor models that he sees as having the most potential going forward. Myers breaks Grosvenor down into three products – pubs with food, coaching inns, and the Wild Thyme & Honey model. It's the latter two which he seems particularly enthusiastic about.
"The performing part of our business at the minute is our rooms," he says. "What is super exciting is The Hare & Hounds in Newbury. We've developed that into what we call a modern-day coaching inn. And I think that's brilliant. It's performing really well and I think it's probably the nicest coaching inn I've ever seen."
With its pubs with food outfits, Myers admits that they're "still playing around with that", as the owners attempt to create an offer that absorbs increasing inflation while not passing every price rise over to the consumer. But it's the third product, Wild Thyme & Honey, where a clear vision for the future is plainly in place. This is because it has been a runaway success and the demand for visits has shown Myers and the team that there is room for more Wild Thymes in the industry. I'm in complete agreement, as there aren't many other operations out there where a contemporary hotel houses a classic pub, seamlessly integrating the two offers while simultaneously having the option to trade each one independently. Once you've visited, it's easy to understand the high consumer demand.
"You've got a little boutique resort with a brilliant, quintessential pub in there, which I think is the real USP of what people love about Wild Thyme," says Myers. "We see massive growth for that. And we're probably going to put more investment into it."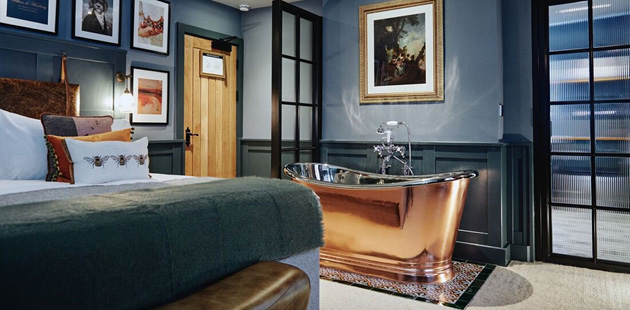 Beds and baths at The Kings Arms in Egham
To give you an idea of investment for this sort of project, I'm told the debut Wild Thyme cost north of £3m, with the Myers couple personally putting it together for 18 months, testing each element and living the concept as it materialised. In fact, the deliveries to their home were so frequent that they had to hire a warehouse to accommodate all that was being trialled. It's this connection to the project that has created the admirable intricacies and impressive touchpoints across the site, and now that the prototype has been perfected, it's no wonder Myers is eager to get going on the next one.
"Shara was just buying stuff all the time, as she was living the product," concludes Myers. "We even tested three different beds and we got the best bed that we felt that was right for the consumer. It's an obsessive amount of detail, but it's not about being over the top or over fancy, it's about the right product at the right price and the right quality.
"The first is the smallest Wild Thyme that we'll do. With the next one, there'll be more bedrooms, it'll have a spa and we'll evolve the product. The future for Grosvenor is a bedroom business through these two products and we'll probably buy more coaching inns and we'll probably have more Wild Thymes."
You may also be interested in…