Cat & Wickets operator profile
We head to Leicestershire to chat with ex-England cricketer Harry Gurney, as he shares updates on his business The Cat & Wickets Pub Company, the dynamic of working with Stuart Broad and, with the recent investment from Peach Pubs co-founder Lee Cash, what the future holds for the company.
Questions: Tristan O'Hana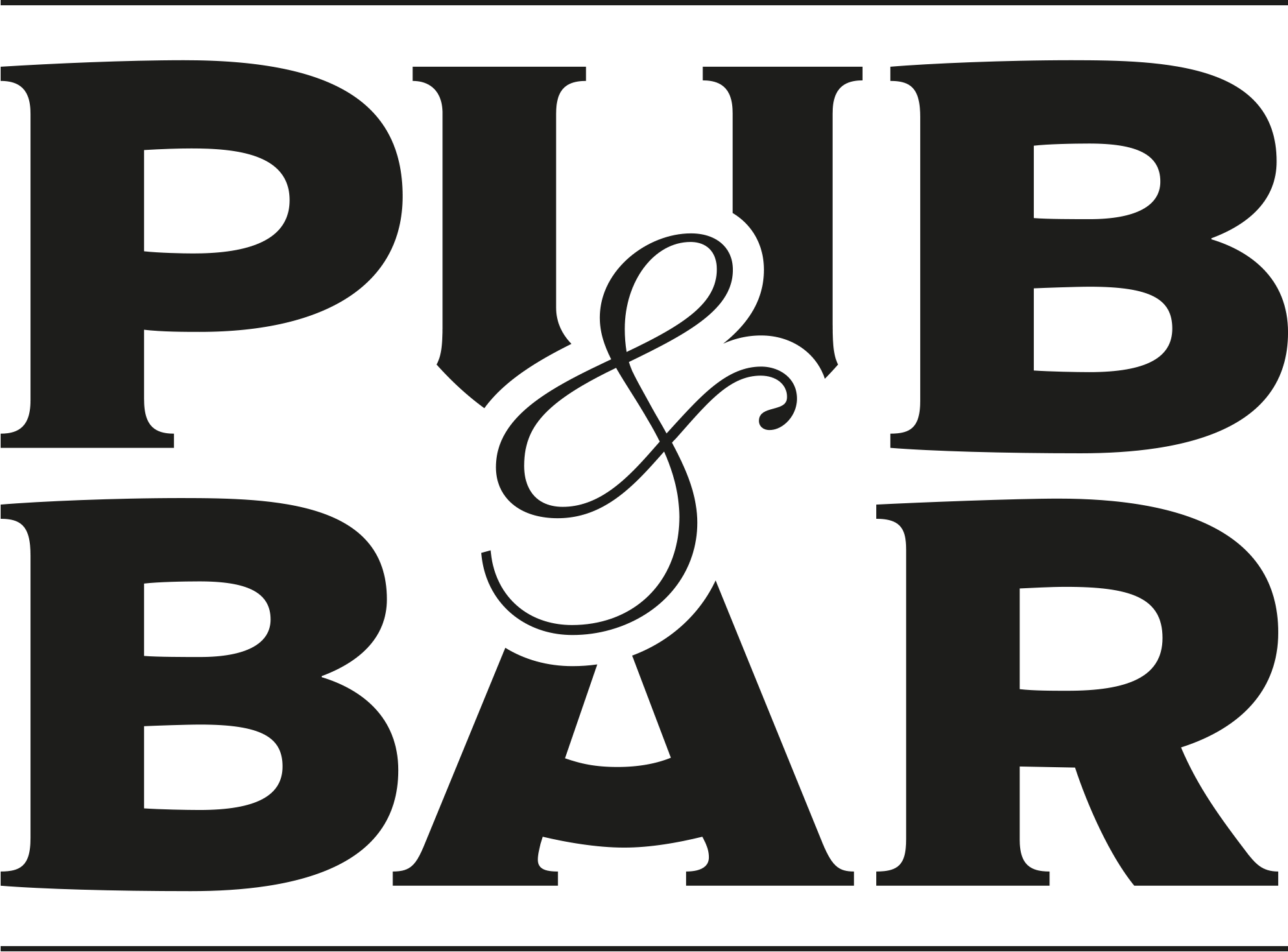 Jun 2, 2023
P&B: Thanks for talking with us, Harry. For those who don't know Cat & Wickets, tell them what you're all about…
HG: We're a gastropub operator in the East Midlands, set up by myself and Stuart Broad. We are ex-teammates who played for Leicestershire and Nottinghamshire together. We started in 2016 and opened our first pub The Three Crowns in Wymeswold and had that for five years – it was actually my local and that's how we sort of fell into the industry. After the five-year lease ended for that pub, we gave it back.
We then bought a freehold for The Golden Fleece, which we renamed The Tap and Run, and that became our flagship for our gastropub model. And then, late last year, we acquired The Griffin, which is another gastropub, with the same uniforms and same menus. For the last couple of years, we've been working quite closely with Lee Cash, formerly of Peach Pubs. He's now acquired some shares, so the board is now me, Lee and Broady. And then we've got an ops guy, Jack Whitehead, who's the general manager of both pubs. Jack's got some shares as well.
P&B: You were still playing cricket when you decided to launch a hospitality business. Why did you think this industry was where you wanted to end up?
HG: I'd always been really conscious of the fact that, as a pro cricketer, you don't earn enough money to retire, apart from the real stars. So I always knew that I would need something else after cricket. I've got an economics degree, so for years I thought that I would move into investment banking or insurance or something. But then my cricket career ended up carrying on into my mid-30s, I got married, got a mortgage and settled down up here. I was pretty sure I didn't want to be a coach, didn't want to be in the media, didn't want to be an umpire, all the things that players tend to try and do. Then my local pub fell into my lap a little bit. And I just fell in love. I mean, I love food and drink, and I'm passionate about hospitality, but more than anything, I just love commerce and the challenge of business. So I'm not your classic pubco MD – I've not been a general manager or a head chef. I've come at it from a different angle, but I think it gives us an advantage because it means that I'm able to work on things that move the dial, rather than being busy pulling pints and running food 50 hours a week.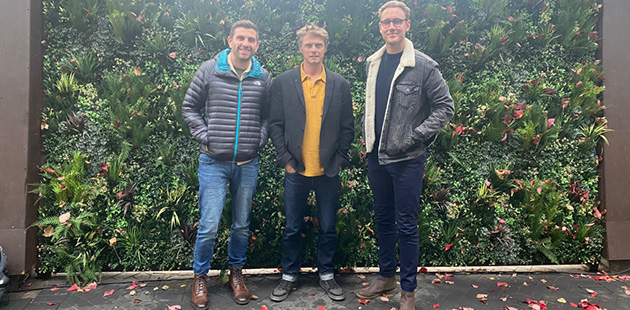 Harry Gurney, Lee Cash and Stuart Broad
P&B: Lee Cash joining you has certainly turned some heads. It wasn't long after Peach sold to Revolution that he came on board. Was that always his plan for when the deal went through?
HG: Lee and I had been working together for quite a while already on a consultancy basis. I initially made contact with him in early 2020, as I was looking for someone to come in and mentor me and help me to be a good pubco MD, because I was from a cricketing background. I'm a quick learner and I've become quite passionate about the industry and about enterprise, but I didn't have that person to go to for advice, so he gives me input into the business, he coaches me and helps me run the company, but also as much as anything, when I'm speaking to any stakeholders, like banks and investors, having Lee in my corner just gives me that extra bit of credibility.
P&B: And so is the plan the same as what happened with Peach? Build up the estate and eventually sell?
HG: It's slightly too soon to say, but I definitely wouldn't rule it out. At the moment, the business plan is to have five by the end of 2026. I'm pretty sure we will try to open up a pub a year for the next three years, but what we haven't quite decided on yet is whether we go down the freehold or leasehold route or a combination. What we're going to do is get The Tap and Run back open later this month and then once we've got the two pubs up and running and profitable, then sit down with a bottle of wine one night and work out a plan. I think the first four or five will be all in the East Midlands.

Some of the food on offer from Cat & Wickets
P&B: Here's the predictable question then… are there any similarities between being a professional cricketer and a pub company MD?
HG: The culture within business is as important as it is in sport. With Leicestershire in 2011, we won the T20 and on paper we should never have had a chance. But we just built a really cohesive unit with a great culture in that dressing room and we went on to outperform people who were, on paper, better. I think business is no different in that sense.
For me, personally, there's definitely a resilience thing and pragmatism. With pro cricket and being a bowler, you are regularly put in a position where you're out on a pitch in front of 30,000 people and maybe another million on Sky, and you get belted everywhere. So you get used to massive highs and massive lows – when things go really well, you don't get too excited, and when things go really badly, you don't get too down. Instead, you build resilience and pragmatism. You ask what's the best solution? That is something that I learned on a cricket pitch that has stood me in good stead for business, because there are highs and lows almost every day as a business owner. Recently, everyone had lows with Covid, but then, for us, The Tap and Run burned down.
P&B: Of course – that is quite a low point! Can you tell us what happened there?
HG: It was a phenomenon called 'self-heating tea towels'. When you tumble dry tea towels that have been used in a kitchen environment, there can be a residual grease left on them. They can get to a temperature in the tumble dryer where essentially they smolder and combust. In our case, the tumble dryer had been switched off, but there was a clump of tea towels in there that over the course of a couple of hours got hotter and hotter and hotter. Eventually, at two in the morning, up it went.
P&B: Wow. What position does that sit in your all-time professional lows?
HG: The shock was right up there with the most crushing defeat in cricket or being dropped by England. But, as we've touched on, I'm a very pragmatic and resilient person, so I'm stood there watching it burn down thinking 'well, at least we can double the size of the kitchen because that is an absolute nightmare'. So I immediately set my mind on coming back and making it better. We were taking £30,000 a week gross before the fire and I'm expecting that it will be more post-fire because of the PR around it. There's so much pent-up demand.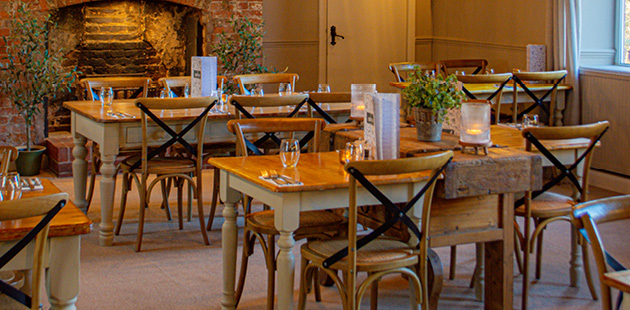 Inside The Griffin
P&B: How well did you know the pub and bar sector before you started? Did you admire any businesses in particular?
HG: It's funny, because when I first started, I'd go into the businesses that I admired and started learning about them and observing them, but then I started to admire them less because I thought 'OK, well maybe they don't do things quite as well as I thought.' But everyone thinks they can run a pub, don't they? And, to be honest, when I first spoke with Lee, he was like 'who the hell are you coming into my industry?' kind of thing. 'You're a cricketer. What do you know?' But eventually we spoke more and, yeah, the rest is history.
P&B: Do you think yours and Stuart's statuses help or hinder the success of the business?
HG: I think from a consumer perspective, it's a help and a hindrance sometimes. You know, people will say: "Have you heard Stuart Broad has taken on that pub?" Which is great, because it gets people talking and gets them in the door. But if you then don't get it right, which we didn't when we first opened The Tap and Run, you get a load of people coming with high expectations, and then you're there to be shot at. "Stuart Broad's pub? Oh, it's rubbish!"
That was one of my biggest learning curves, actually, as I naively thought that Broady's profile would be a real, significant help, and would really increase our chances of being successful. And what I realised very early on, particularly in those early days when we recruited quite badly, was that if we didn't approach it differently, we wouldn't succeed. I was at the IPL in India at the time and I think if we left it another six months, we would have gone bust, because sales were just falling through the floor. We had a general manager who we caught stealing from us, the business was a mess and, you know, Stuart Broad was involved in those days too, but we turned it around. He's a help, but by no means a guarantee of success.
P&B: Another apt comparison to sport then, right? Finally, any other messages you'd like to share with the UK on-trade?
HG: The one thing that ties together all of what we've been talking about is that we are looking to grow. We're looking for new pubs. We may be looking for funding, whether it be investors or banks, and we're always looking for talent. As we grow, we're going to want general managers and then I want us to get to a point where we've got an ops director, finance director, marketing director. That's the plan.
You may also be interested in…