Inaugural ChampionChips winners revealed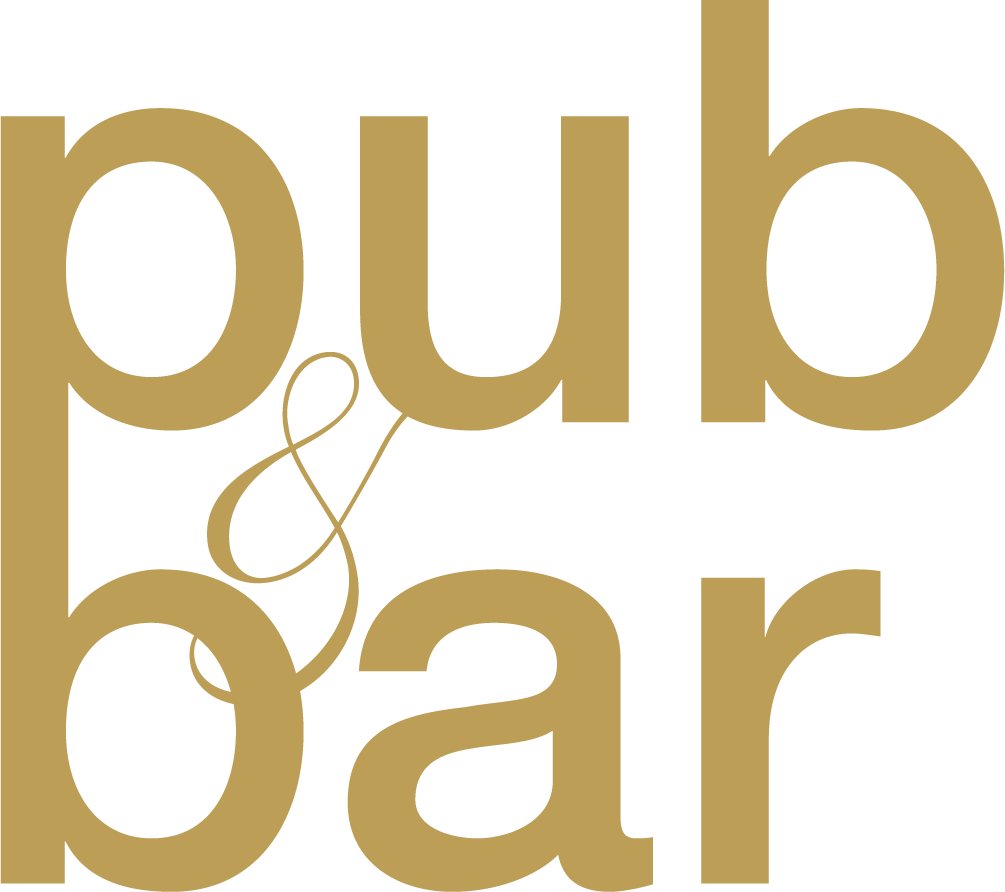 Sep 20, 2022
The winners of Lamb Weston's first ever ChampionChips competition  – showcasing the creative, chip-based recipes from chefs across the sector – have been revealed.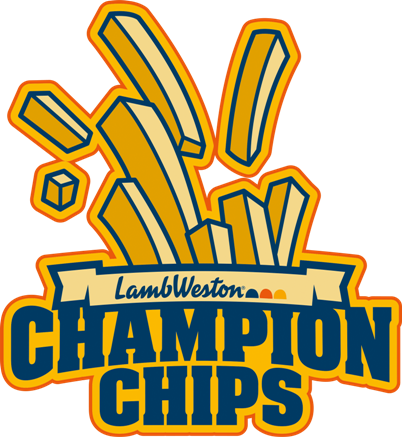 The event called on talented cooks from pubs, restaurants, cafés and contract catering outlets, asking them to create their best dish from a Lamb Weston product, loaded with their chosen toppings and seasonings. Entries were judged in terms of their aesthetics, the chef's choice of ingredients and consumer appeal. 
Pete Evans, UK marketing manager at Lamb Weston, comments: "We've been really impressed by the thought, creativity, choice of ingredients and enthusiasm of the entries, from chefs the length and breadth of the country, and national chains to street food vendors!"
Four winners were chosen from a stream of quality entries, including The Street Food Collective with a Canadian-inspired British Beef Brisket Poutine; Fuller's Foods with a unique interpretation of the classic Ham, Egg and Chips combo; Frankie & Benny's with the Sweet Mary Wonder fries, and Grubby's Dirty Vegan Katsu fries. 
On top of claiming the ChampionChips title, these four brands have taken home a £1,000 cash prize.
Evans comments: "The Street Food Collective's British Beef Brisket Poutine was a great take on the Canadian national dish, using local produce and off-cuts to create a colourful, well-balanced dish. 
"Fuller's reimagined the great British Ham, Egg and Chips into a very beautifully presented, modern creation that elevated chips to the main event, from side of plate," adds the marketing manager. 
"Grubby's gave us Dirty Vegan Chicken Katsu Fries, a tasty tray bake that embraces the plant-based eating trend without compromising on flavour and impressed us that it could be translated easily from a single serve, to a side, a family meal or sharing plate.
"The Sweet Mary Wonder Fries from Frankie & Benny's was a joyful mash-up of sweet, spicy and savoury flavours in a dish that was completely bonkers, memorable and exciting – what's not to like about potatoes for pudding?"
The calibre of submissions for Lamb Weston's inaugural competition this year was so high that they also selected two highly commended entries: That Burger Place with the Kevin Bacon Fries, using crispy skin on fries, covered in home-made cheese sauce and bacon mayo, topped with dry-cured bacon bits and signature Big Bob's sauce; and We Serve Humans with the Beef Cheek Chilli Fries with Beer Cheese Sauce. 
"It was inspiring to see our chips, fries and potato shapes used in exciting and innovative ways," Evans concludes. "At Lamb Weston we've always seen the possibilities in potatoes, and these entries prove that chefs across the country see the potential in potatoes too!"
ChampionChips 2022 winners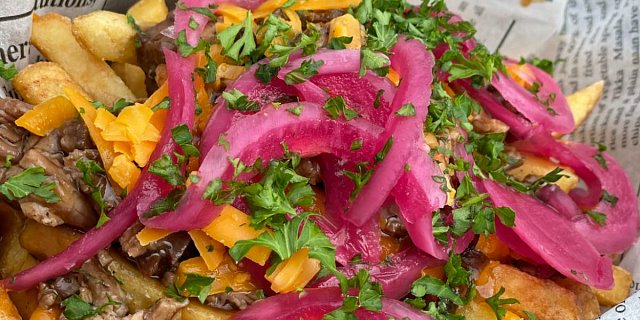 The Street Food Collective – Canadian-inspired British Beef Brisket Poutine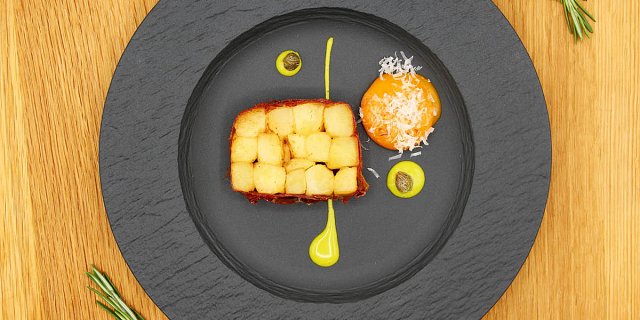 Fuller's Foods – Ham, Egg and Chips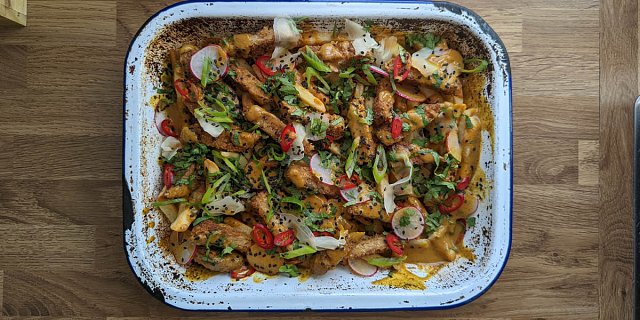 Grubby's – Dirty Vegan Chicken Katsu Fries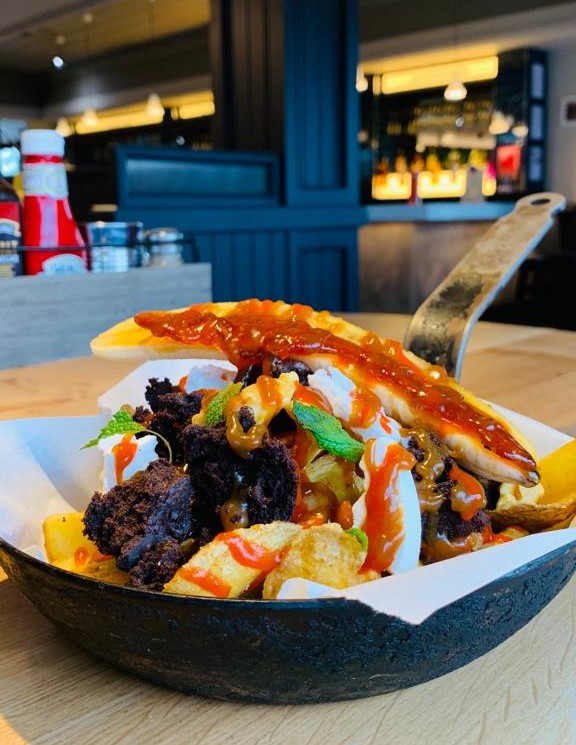 Frankie & Benny's – Sweet Mary Wonder Fries
Highly commended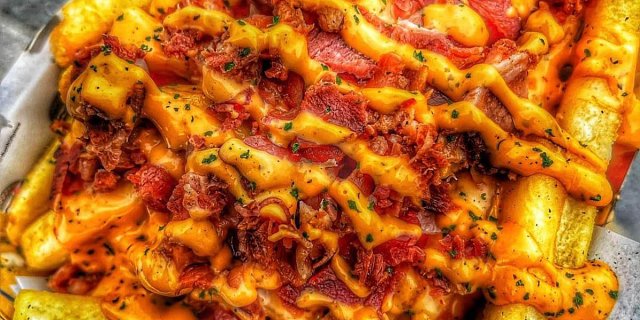 That Burger Place – Kevin Bacon Fries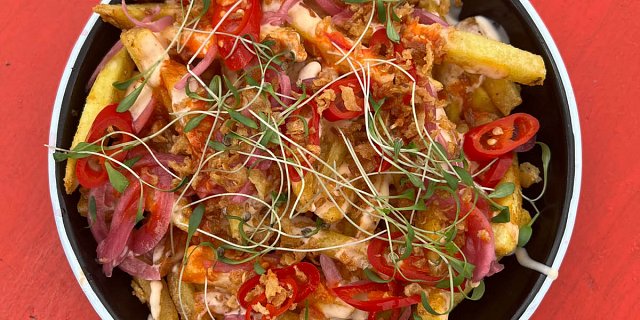 We Serve Humans –  Beef Cheek Chilli Fries with Beer Cheese Sauce
You may also be interested in…