UK's best burgers set for national cook-off
The finalists for the 2022 National Burger Awards have been announced.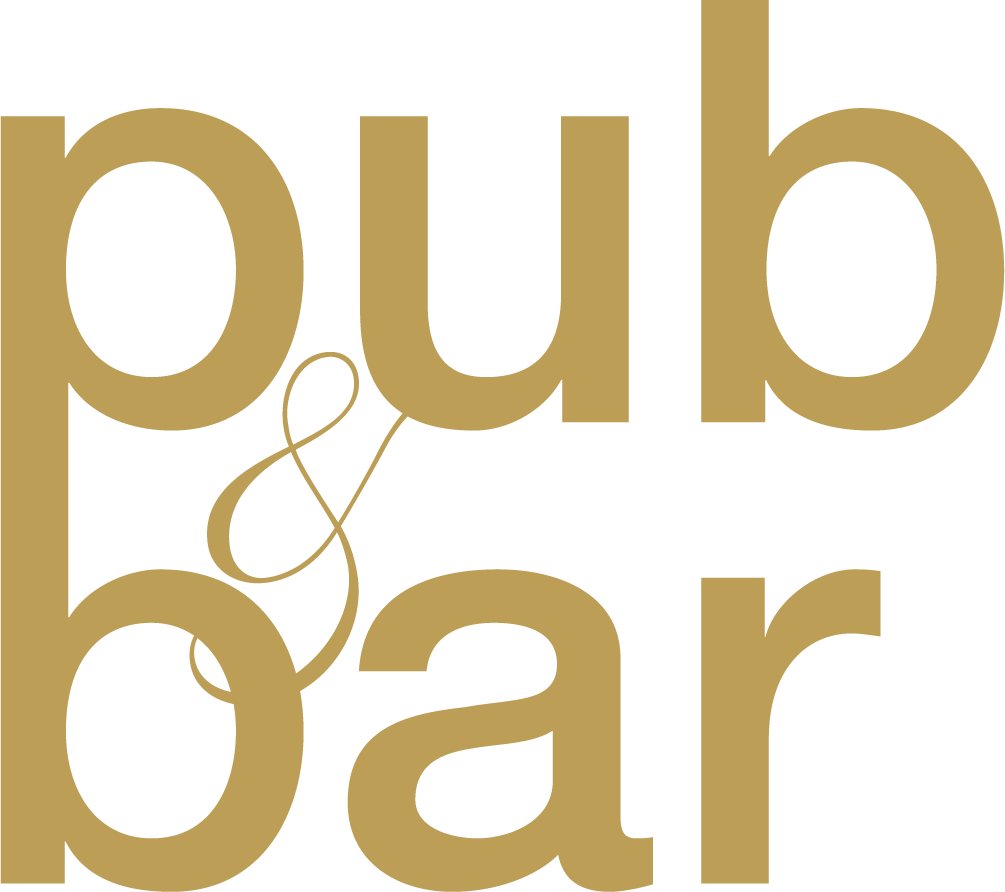 Mar 4, 2022
Sixteen of the finest burgers from across the country have been chosen as the finalists of the revered National Burger Awards.
Now in its eighth year, the 2022 event will see chefs from across the hospitality sector – including restaurants and street food traders – go head-to-head in a live cooking competition to see whose signature burger creation is the best in the UK.
This year's line-up includes 2020's winner Bleecker and former finalist MEATliquor, who will prepare for battle against other big-name high street brands, including Dirty Bones and Burger & Lobster, as well as strong independent names such as Manchester's That Burger Place and Brislington's Danny's Burgers, which scooped National Burger Chef of the Year at the 2021 event. All 16 finalists can be seen below.
The live cook-off will take place on 20 April 2022 at Islington Metal Works in London. On top of the signature round, chefs will take part in a technical show-down that will see them create a burger from a specific selection of ingredients supplied by event sponsors in a bid to be crowned Burger Chef of the Year, as well as a vegan round sponsored by The Vegetarian Butcher and Kerrymaid. Winners will be chosen by a hand-picked selection of esteemed industry judges.
"Burgers have been a firm favourite among Brits for decades, with their popularity soaring throughout the pandemic – so much so that they have been confirmed as the nation's most ordered lockdown dish," says Genna Ash-Brown, editor of Dine Out Magazine, which organises and runs the event.
"We were thrilled to see so many high-calibre recipes submitted for this year's National Burger Awards, though it certainly didn't make shortlisting an easy job! It's always a joy to see familiar faces return and just as much of a pleasure to welcome new challengers into the ring. We can't wait bring these awesome businesses together and see those sizzling patties start flippin'!"
This year's celebration of the UK's best burgers is sponsored by Arla Pro, Americana, Britvic, Danish Crown, Deliverect, Farm Frites, Fleet Street Communications, Hellmann's, Kerrymaid, Kühne, Pepsi Max and The Vegetarian Butcher.
The 2022 Finalists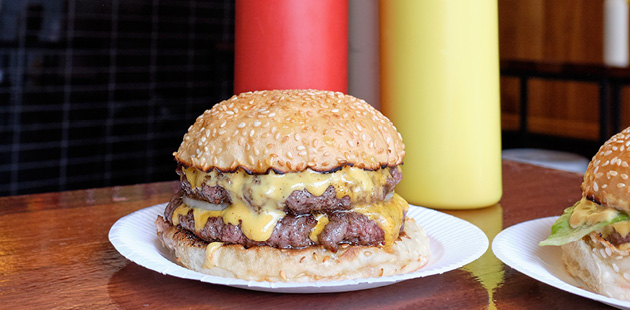 Bleecker Double Cheeseburger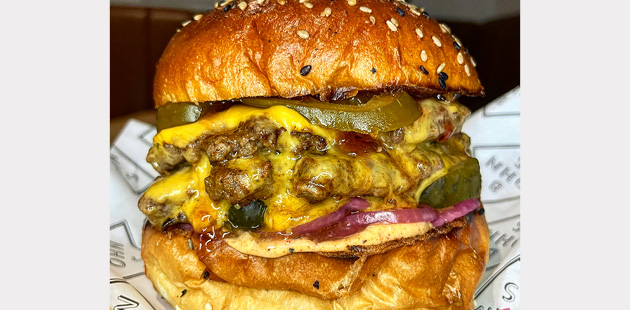 BOHNS Best Burgers Rump Rub Burger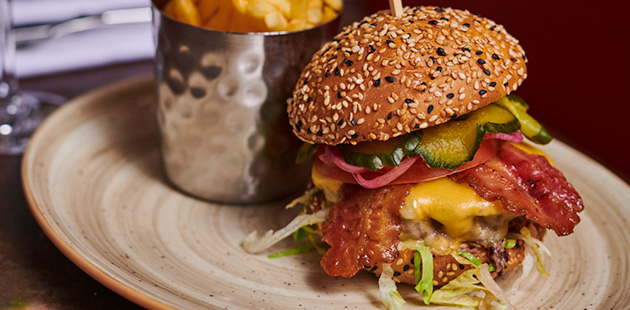 Burger & Lobster Original Burger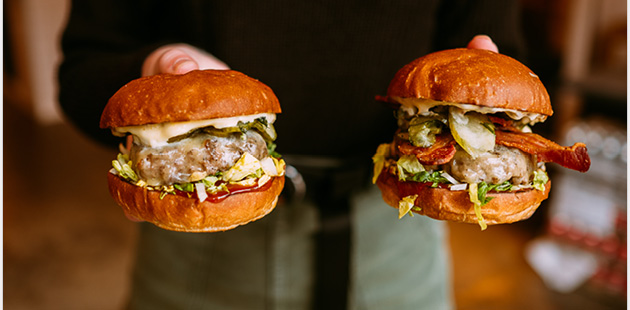 Burger Shop Burger Shop Classic
 

Danny's Burgers The Beef Chucky 2.0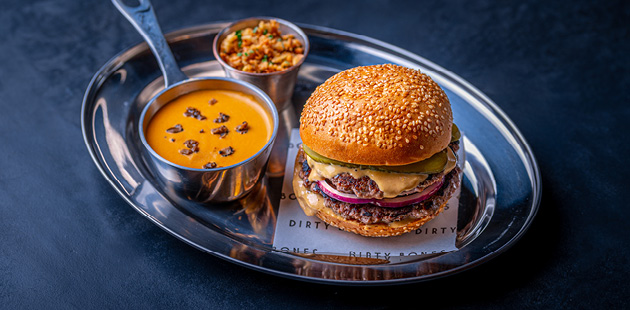 Dirty Bones Reverse Truffle Cheeseburger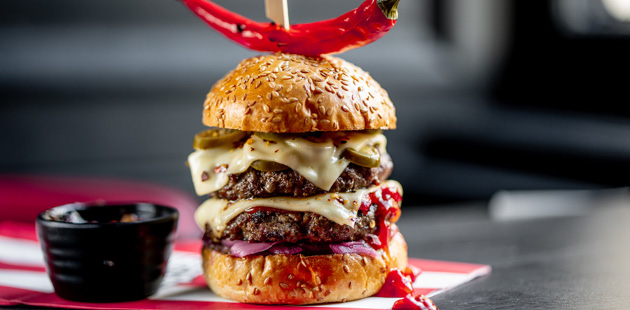 Fridays UK Towering Inferno – Double Stack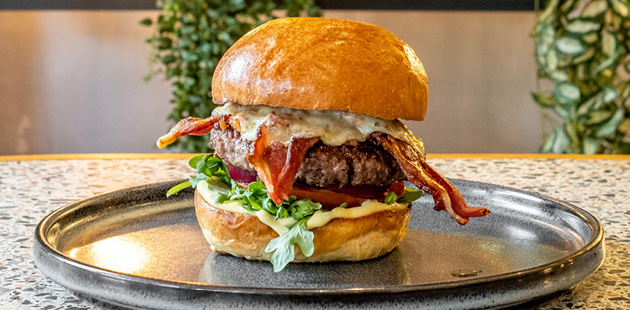 Hache Steak Canadien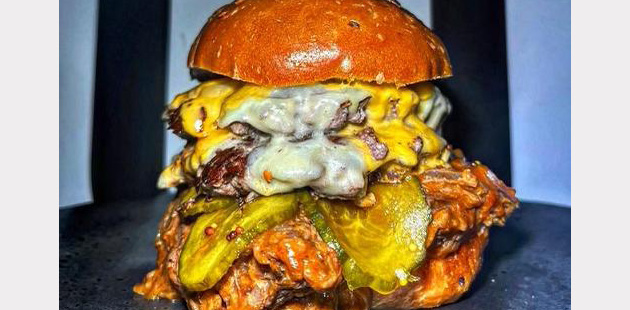 HILLS Mustard BBQ Brisket Burger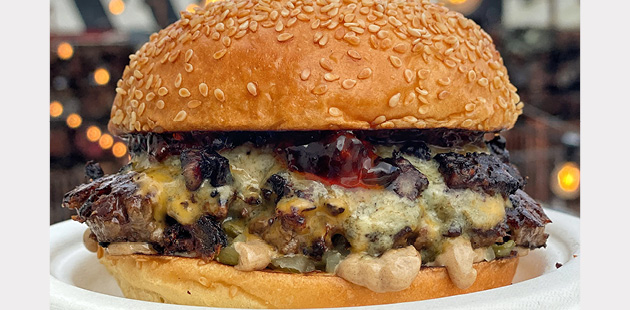 Meat Meets Bun The Black & Blue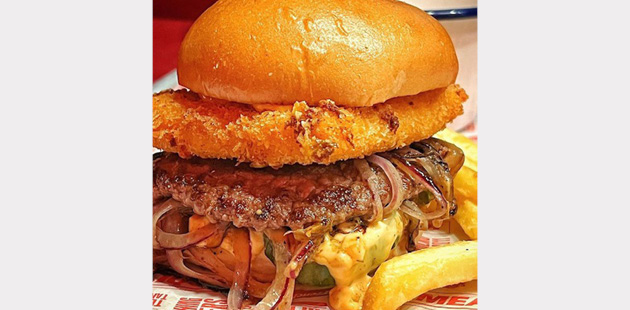 MEATliquor Burger Deep Fried Cheese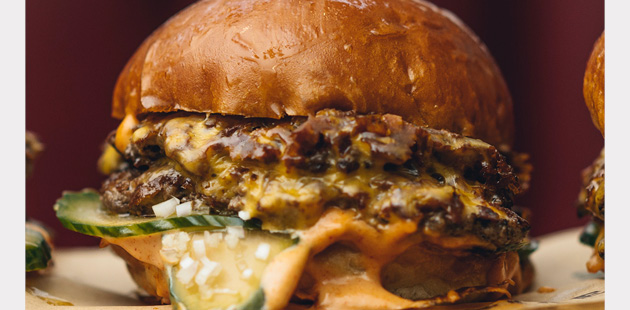 Sixes Beefy Botham Burger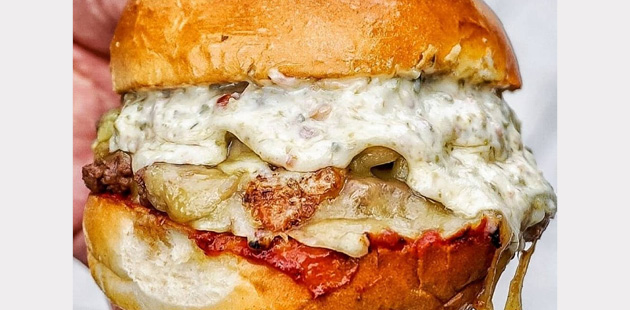 Squeezed The Nimzo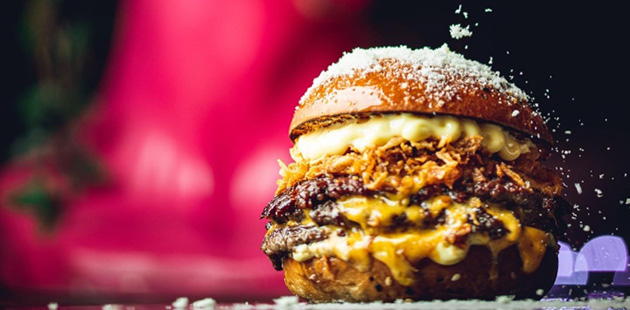 Stripclub Streetfood The Truffle Drip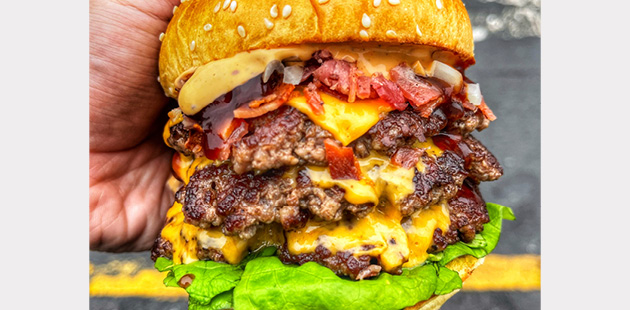 That Burger Place California Dreaming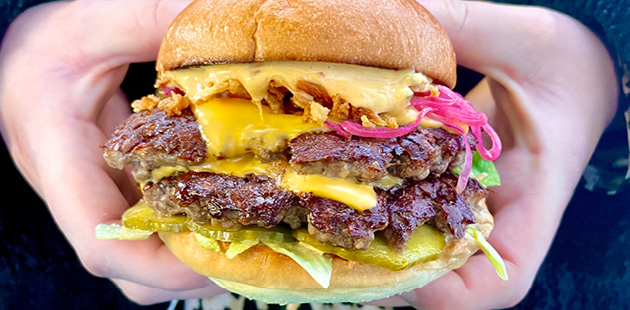 Zephyr Burgers California