Pub review: The Sun Inn, Dedham
A trip to the east coast takes Tristan O'Hana to a former National Pub & Bar Awards winner.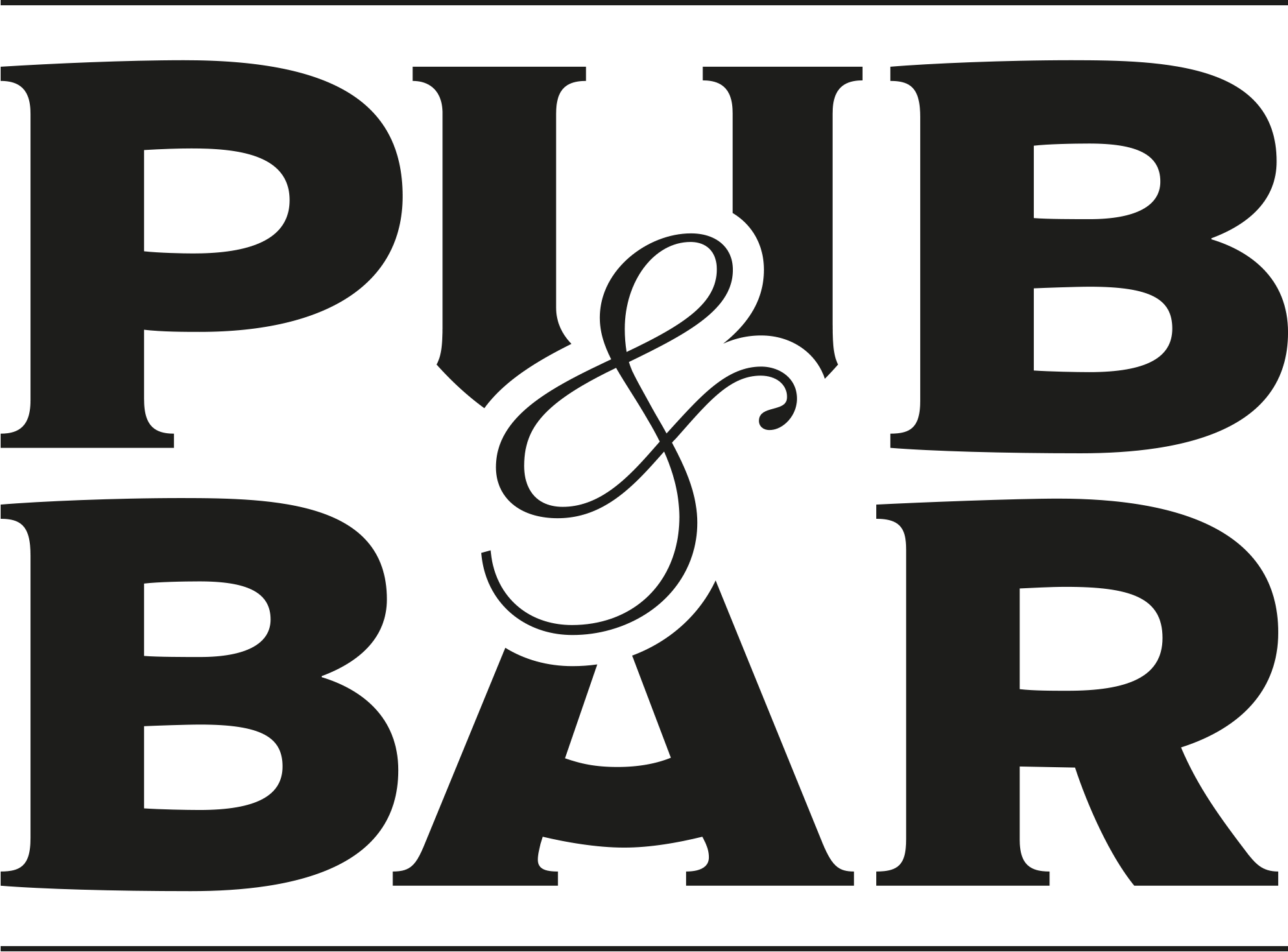 Feb 25, 2022
Last month saw me and the family venturing east to meet up with some friends who, like us, had up-sticked from London in the midst of the pandemic and retreated to the calming still of the countryside. You've all heard of Hadleigh, right? No, me neither. It's a cute little Suffolk town nestled quaintly between Colchester and Ipswich, offering a life so quiet that local journalism is always at its amiable best – 'Rare otter sighting on banks of Suffolk river captured on video' was a humbling headline spotted; a welcome break from the national news that's been grinding us down for two years now.
Having been restricted from meet-ups numerous times throughout this trying period, catching up with old friends and slowing down over a weekend away can be just the brightening tonic that's needed as we make our way through the ends of winter. Of course, that tonic is even better with a little gin, and for that we needed a pub. Hadleigh has a couple. The King's Head on the high street, a Punch Pubs & Co site, looks like a notable offer, having been through a spruce up at the end of last year. However, our mates had already taken the lead and booked us into one of their favourites in the next county. "It's called The Sun Inn," I was told. "In Dedham."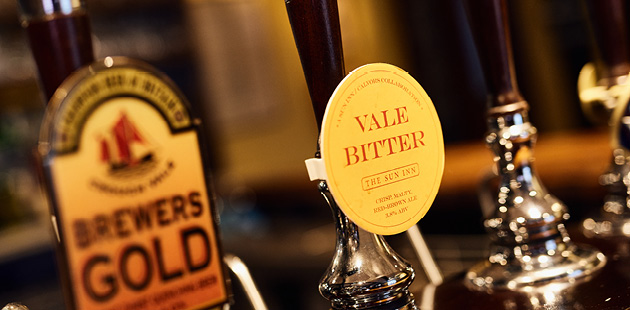 The Sun Inn offers beers from Adnams and Crouch Vale
The name and location immediately rang a bell, but why shouldn't it, you may ask. After all, I write about pubs for a living. More to the point, I help organise the National Pub & Bar Awards, which looks to find and acknowledge wonderful pubs across 94 UK counties every year (2022 entries open now, by the way). But it's that part of my job which, ironically, often leaves me a little cloudy when it comes to recollecting businesses around the country. "Who won best in Shropshire in 2017?" I'm asked. "Urm…" We've run the awards for five years now – that's 470 county winners to keep track of, so please forgive my vacant stares. "The Sun Inn," I said. "It's not painted yellow, is it?" Why, yes it is! I do know this place. Hallelujah! There's hope for my pub-muddled mind yet.
Operated by Piers Baker's Baker Hospitality, The Sun Inn won the Essex National Pub & Bar of the Year in 2019, which it proudly displays on a window sticker by the front door. What I love about this place is the many levels it offers, both operationally and physically – through various styles of rooms and purposes, your visit is an easy-going journey through luxurious pub dayparts. A classic elm bar welcomes you on arrival, with an oak-panelled lounge to your right (complete with a giant open fire and sofas to match) and some informal pub dining tables to your left. Follow the bar as it wraps around in this direction and you'll be taken down original staircases to two floors of restaurant dining.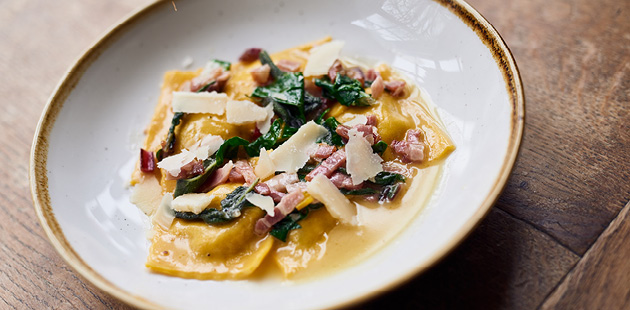 Mushroom ravioli at The Sun Inn
It's the dining element of The Sun Inn where Baker and his team have solidified their reputation. Don't get me wrong – the drinks lists are spot-on for this part of the UK, with the wine selection going the extra mile. Adnams and Crouch Vale fly the flag for beers and ales, including a rather decent Blackshore Stout from the former – a solid companion in front of a roaring fire. Baker clearly knows (and loves) his wine, though, with the list methodically put together and engagingly presented. There's an introduction to the list from the man himself, before guests make their way through pages of cheekily offhand headings and sections, such as 'There is no house red', 'Have we any sauvignon blanc? Sure, here's four… of sorts', 'Anything but chardonnay' and, immediately after, 'But who can resist a trice of chardonnays?' It's a fun list – helpful, clear and just the right side of experimental.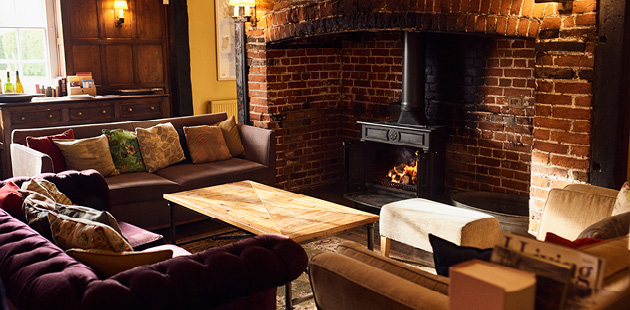 The Oak Room at the pub features open fires and sofas
The food mirrors the locality of much of the drinks behind the bar. Being so close to the coast, The Sun Inn benefits from catches from Mersea day boats. What's more, the coastal, low-lying land of East Anglia offers fertile soils and a warm climate, ideal for the growth of organic vegetables, as well as the farming of certain animals. It all ends up on The Sun Inn's menu. Fish would be a sound order, with the seafood platter of fresh, cured and smoked seafood, served with brown bread, relish and pickles a standout from the 'casual' section of the menu (£25 for two). What's more, our gluten-free diner was presented with their own bread, no fuss. The kids round the table devoured the rare breed beef burger, which came with fries, smoked tomato mayonnaise, pancetta and Ogleshield cheese in a brioche bun (£12.50), while this pasta-loving pub hound was delighted to see a modest section of the menu dedicated to pasta. All priced at £12.75, you could choose from boccole with braised cuttlefish, tomato, chilli and gremolata; mafalda corta, broccoli, salted lemon, hazelnut, brown butter and Old Winchester; and a tagliatelle oxtail ragu with b­arolo and parmesan. The latter of which I had already spotted on a neighbouring diner's table and promptly ordered for the fear of food envy.
Sadly, when dining with two babies and two children (plus their parents – I'm not that brave), desserts make way for hasty exits, but you better believe I had my eye on the chocolate torte with hazelnut ice cream. I'll save it for next time. And there will most certainly be a next time.
The Sun Inn, Dedham, was named the Essex Pub & Bar of the Year at the 2019 National Pub & Bar Awards. Entries are now open for the 2022 event – visit nationalpubandbarawards.co.uk for more information.
You may also be interested in…