Pub review: The Potting Shed, Crudwell
Once again, The Cotswolds delivers an exemplary pub operation… with a complementary hotel to boot, writes Tristan O'Hana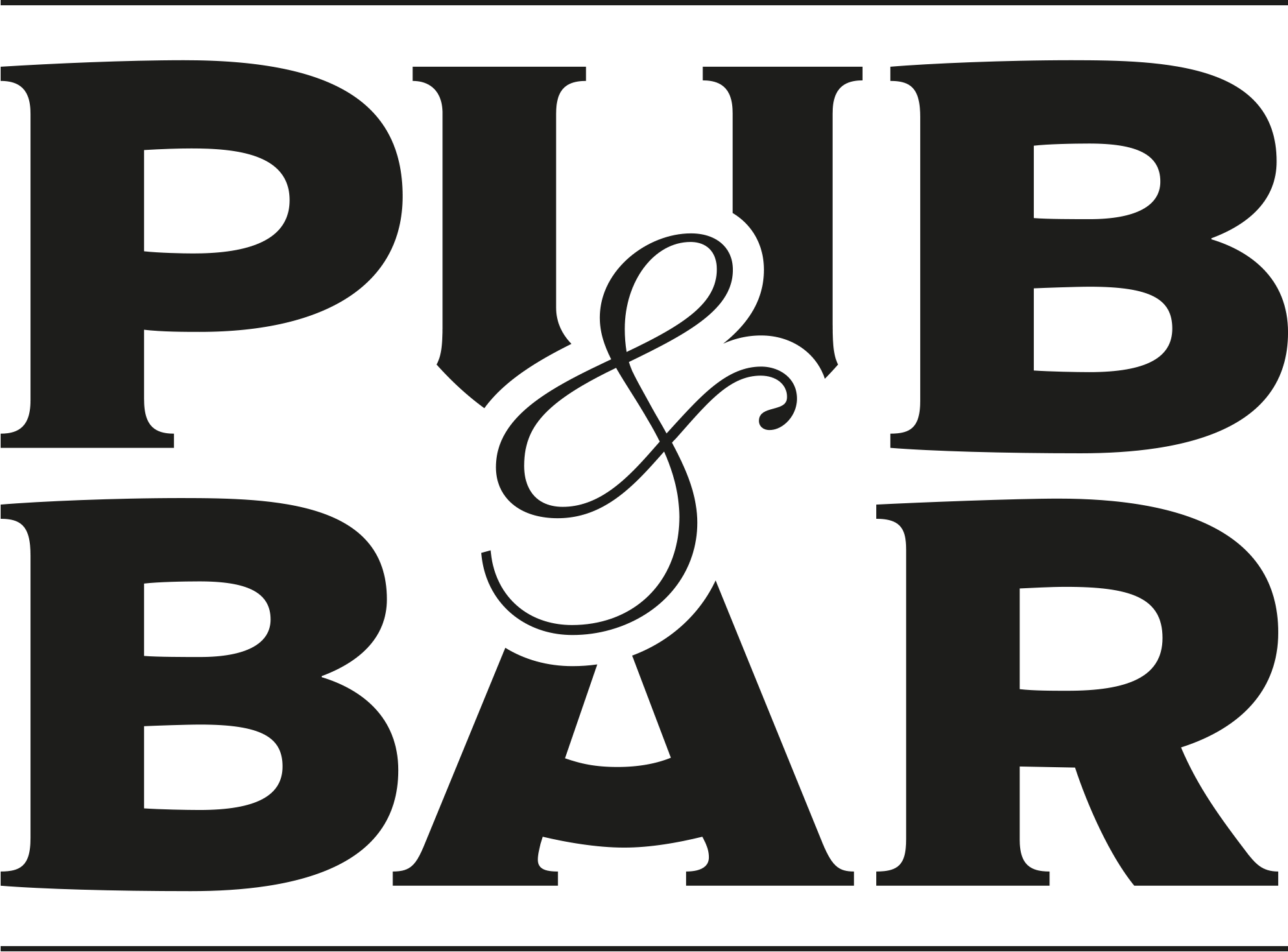 Nov 9, 2021
People say never mix business with pleasure. These people are stupid, or they've never worked in a decent role in the hospitality industry. If you're lucky enough to get paid to envelop yourself in a sector that also brings you social satisfaction, then you know what I'm talking about. In this game, chefs dine out for research purposes; bar teams go on wine and spirits tours; owner/operators make it their personal mission to visit as many peer venues as possible. It's necessary, it's pleasurable, it's work.
I have a job that often takes me to places I wouldn't necessarily have jotted down in the essential itinerary of life (I've lost count of how many potato factories I've been ushered around), but more often than not I end up in some spectacular locations when visiting equally impressive operations. The Cotswolds, as you may have read previously in this magazine, is one of those places that just seems to keep on giving. Given its leafy surroundings and tendency to be a tourism trap, you'd think that the pubs within this Area of Outstanding Natural Beauty may end up a tad formulaic and predictable, but they just don't. Do they all have open fires? Pretty much. Are they made from Cotswolds yellow brick? You betcha. But, as I experienced at The Potting Shed in Crudwell last month, it's the individuality, personalised service and carefully considered menus of so many pubs in the area that keep me going back for more.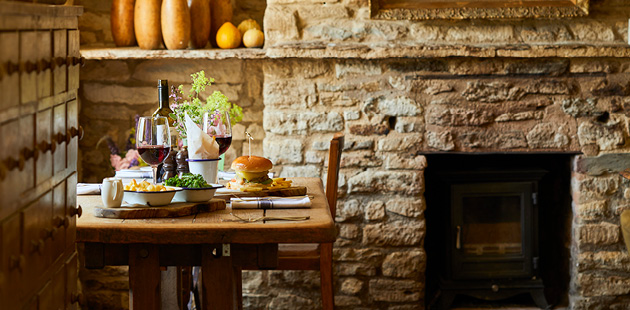 Traditional interirors at The Potting Shed
I'd be lying if I said that my glowing visit to The Potting Shed wasn't heavily complemented by its sister site The Rectory hotel, which is plonked handily in three acres of stunning land across the road. These two businesses gel beautifully – the pub is everything you could want for a long, casual lunch in the countryside; the hotel bringing a Soho House vibe to the sticks, but with far better food. The latter adds up, as when music industry executive Alex Payne took over these two sites for a cool £2m back in 2016, he enlisted the help of Bramley Bars for the refurbishment and rebranding, the owners of which previously helped build the Soho House estate.
What's key here is that inspiration from the Nick Jones-led empire wasn't clumsily chucked at both venues without thought. There are notable touch points of influence within The Rectory, but The Potting Shed's personality feels very much its own.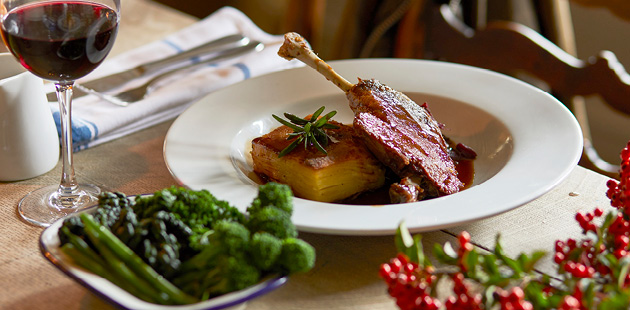 The menu, for this journalist, was near on perfect. The structure of having a creative/finer dining-led starter list, followed by a range of mains that take pub classics to new levels worked beautifully. For example, you could start with a twice baked Double Gloucester soufflé, with spinach and wholegrain mustard (£8) and then coast right into the pan-fried chicken supreme with French fries, house salad and chimichurri (£18). Or how about kicking things off with courgettes, feta, honey and pine nuts (£8) before diving into a pan-fried lemon sole, with caper butter, French fries and a house salad (£23)? Don't worry, not all mains are pan-fried. Plus, and this is rare, they've also thought about vegans with other dietary requirements/allergies. The roasted cauliflower, red peppers, caper salsa and toasted almonds (£15) meant my gluten-free, vegan companion wasn't left scrambling through menu alterations.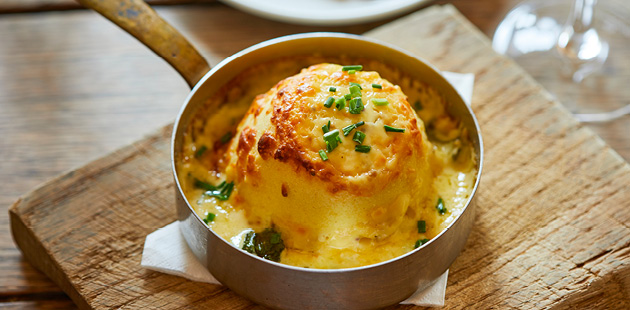 The twice baked Double Gloucester soufflé
For desserts, The Potting Shed hits the sweet spot with ease. No need for a big list – just roll out some expertly executed classics and all will be well. Chocolate brownie, vanilla ice cream and honeycomb? Yes please. Sticky toffee pudding, caramel sauce with vanilla ice cream or clotted cream? Yes and yes again. This place even had my go-to order if pudding is pushing it that day – Affogato with almond biscotti, you absolute beauty. And you know what else? The Potting Shed's team were all bloody lovely. From walking through the door and ordering a drink at the bar, to making your way through the menu and paying the bill, every single person in that pub was singing from the same, meticulously trained, flawlessly executed hymn sheet – the owners and manager clearly understand the value of true hospitality. I genuinely can't wait to go back to Crudwell.
You may also be interested in…