Pub review: Crown & Garter
Deputy editor Rosanna Spence visits a West Berkshire pub that puts honesty first and foremost.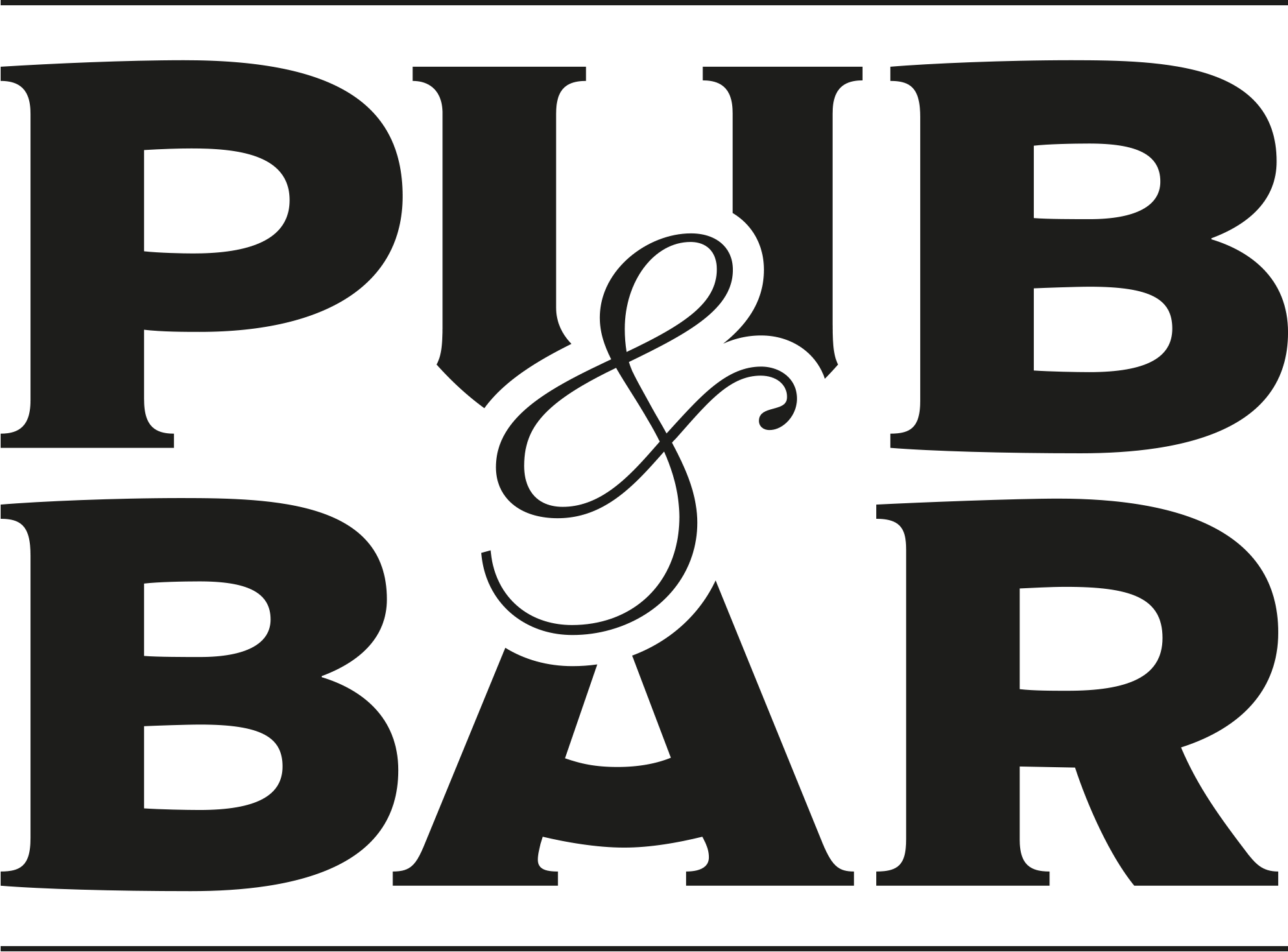 Jul 27, 2021
The working conditions and lifestyle associated with professional kitchens are reportedly major factors contributing to the number of people not returning to their careers in hospitality. You could forgive remaining team members for faltering a little and wondering, 'Why am I still here?' when there are so many jumbled opinions in the public arena that risk knocking the sector off kilter.
It had been a while since I'd been sat face-to-face with a head chef, but I didn't realise how refreshing it would be to hear someone talk enthusiastically about nurturing new talent and creating an inclusive and transparent place of work. But there I was, with a hot plate of succulent roast Dijon pork tenderloin in front of me (served atop braised puy lentils, chorizo-stuffed cabbage and cider jus), listening to Steven Connolly. He's the newly appointed new head chef of the award-winning Crown & Garter in Inkpen and was at that moment gushing over his apprentice. His excitement and enthusiasm about giving his trainee a new full set of chef's knives and swapping recipe ideas was contagious.
This summer will see Connolly bring his fine dining flair (with experience at venues such as Wild Honey) to the pub's main and garden menus, but in an accessible format that allows the simplicity of the fresh, local produce to flourish in each season.
When I ask why he chose to take up the vacant position at the idyllic, rural venue, his answer was simple: the company's integrity aligns with his own.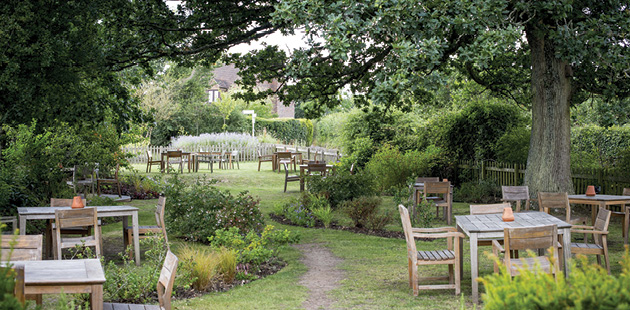 Outside at the Crown & Garter
Honesty Group, which is headed up by cookbook author and all-round powerhouse Romilla Arber, took over the Crown & Garter in 2014. But this isn't any ordinary pub operation – its roots are in baking bread, and along with one other pub site (The Hartley Arms in Donnington Village, which was acquired in 2020) it runs a number of cafés and a cookery school. Yet its ethos remains the same no matter the setting. As the business' manifesto states: 'companies that produce food for human consumption have a great responsibility to their consumers, their suppliers and to the communities they serve… Care, engage, build trust, be honest, do what you say you do, add value and be better.'
There's a real symbiosis between the different arms of Honesty Group's businesses. Both pubs have coffee shops on site (complete with fresh, natural bread and pastries baked with no additives) so there's a hospitality vibe to suit all kinds of customers. The coffee shop sells a small selection of wholefoods from carefully chosen suppliers – but what stood out to me was the shelf of Honesty Sauces available to buy. The venues make all their own table sauces and condiments from scratch, using only natural ingredients, and serve them on the menu.
My pub meal's breadbasket was laden with fresh bakes from the group – I spotted a sourdough, wholemeal and white bloomers and the 'bread of the week', which was thyme and sun-dried tomato. I was told the week before's was an incredibly popular orange and rosemary, which had me very intrigued – and a little gutted I missed it.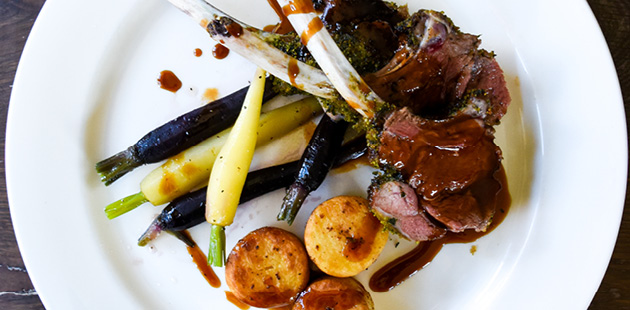 Lamb at the pub

The group's efforts to operate as responsibly as possible extend to its approach to food waste. The app Too Good to Go (which puts venues' surplus food in the hands of customers at a reduced cost) has been well-received by the local communities, which is handy when there's so much fresh baked produce that won't be the same the following day.
Crown & Garter also has 10 individually decorated, purpose-built bedrooms, constructed with solid timber walkways around a central courtyard garden. This tranquil centrepiece was bustling with bees, butterflies and aromatic herbs. Guests can choose to eat their breakfast among this pocket of cultivated nature or head into the pub. At the far end of the pub garden, you'll also find more vegetable beds with herbs and other home-grown ingredients that crop up on the menu.
Arber's gentle nurturing of the buildings, the land around them and the ingredients showcased on the menus is reflected in the way Honesty Group values its people. Specifically, those entering the industry. Trainee positions are available for people to explore chef, butchery and bakery skills, with college fees completely covered. During the first lockdown last year, all staff were paid their full wages and the current team are voluntarily paid above the 'Real Living Wage', calculated by the Living Wage Foundation and higher than the national minimum set by the government.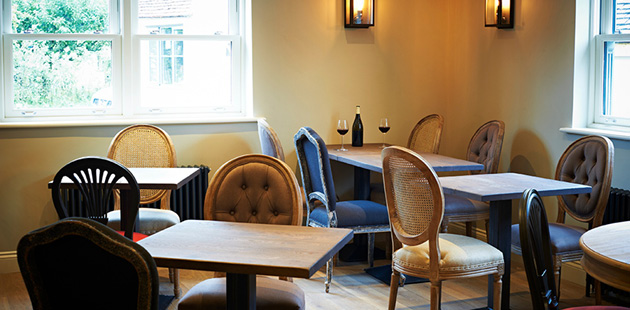 Inside the dining room
Driving back from West Berkshire, meandering through bucolic scenes of secluded farmhouses, cats hunting in long grassy meadows and birds of prey circling overhead I felt lighter – despite the indulgent chocolate mousse with lime Chantilly I wrapped up my meal with. The people of Honesty Group have a pure agenda to transform hospitality as we know it. We can all mull over the reasons why the industry's waters may have muddied over the last 18 months, but honest change comes from transparency and infectious positivity to move the discussion forward. I'm certainly excited for anyone entering the industry via Arber's venues.
You may also be interested in…