Pub to Your Door operator profile
Pub & Bar talks to George Dean, founder of Pub To Your Door, a start-up business delivering fresh pints to the doorsteps of south west London.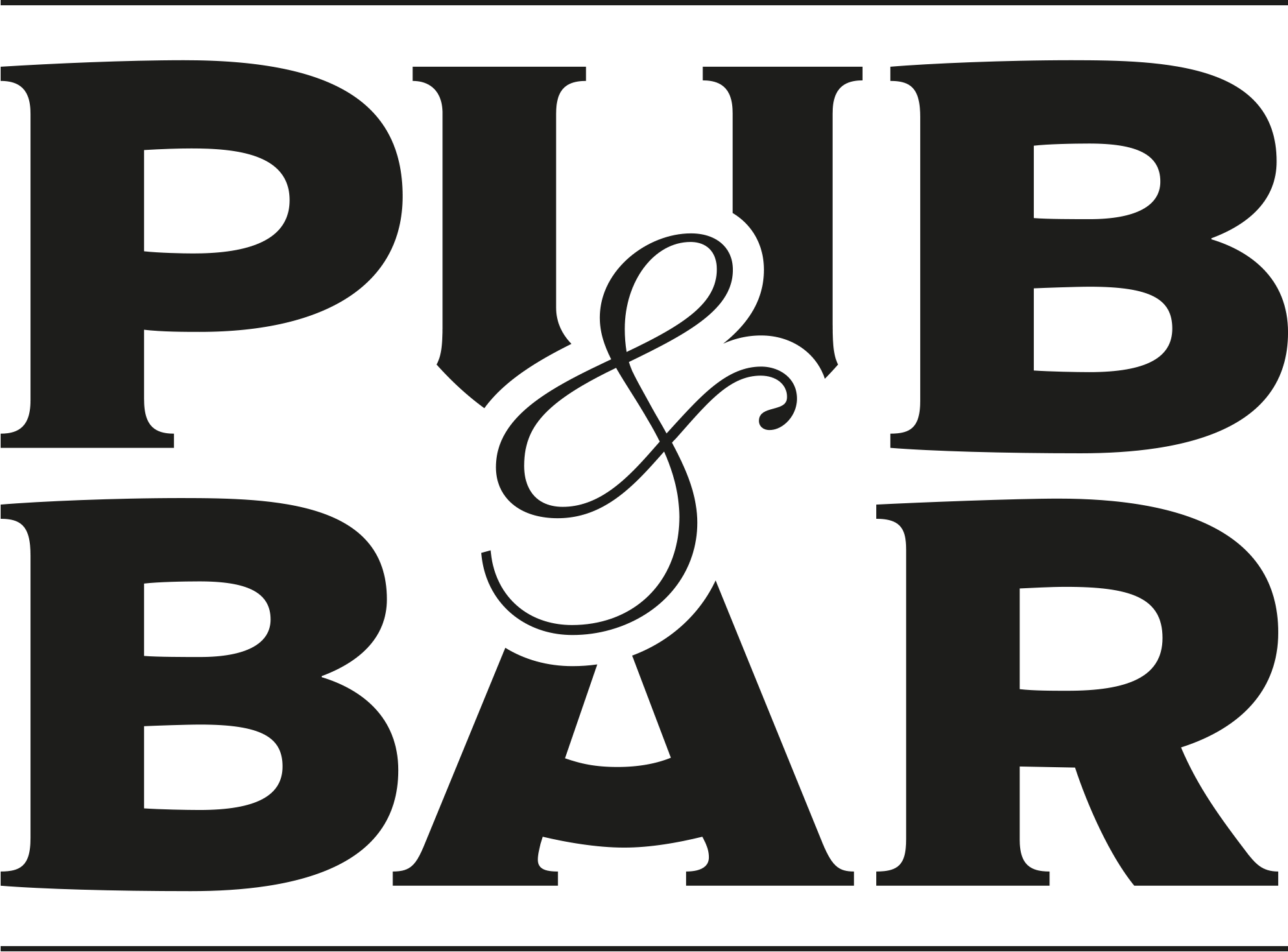 Apr 15, 2021
We first met George Dean when visiting The Church Inn in Mobberley, months before the Cheshire venue was named National Pub & Bar of the Year at the 2016 National Pub & Bar Awards (entries for 2021 are now open by the way). Dean was working front-of-house at the Cheshire Cat Pubs & Bars site while it was being judged for that year's prestigious event.
It didn't take us long to realise that here was a man who lived and breathed hospitality – knowledge, passion, friendliness and care went into every part of the service delivered that day. Since then, Dean has moved down to London and added his northern charm to a number of reputable hospitality businesses. However, as he and the industry's workers continued to feel the long-lasting effects of lockdown, a new business opportunity presented itself. It all started with a terrible pint…
P&B: Tell us about Pub To Your Door – what is it and how did it come about?
GD: The idea came when I was delivered a shocking pint. I felt it was not what hospitality is about... a warm, clingfilmed, flat pint is not what we love. The warmth of a pub, the culture, connection and communication is what makes that pint so perfect. Coming from a pub background, I decided I'd bring the pub to everyone's doorstep. With my business partners Finn Bruce and James Mair, we are not just about delivering pints, but also that bit of warmth to everyone's lockdown – bringing households together and out from their bedrooms to enjoy a nice pint together! Similar to a family going to the pub... even though you might be in the house all day together, we are trying to replicate the feeling created when you're sat around that table at a pub. There's nothing quite like it!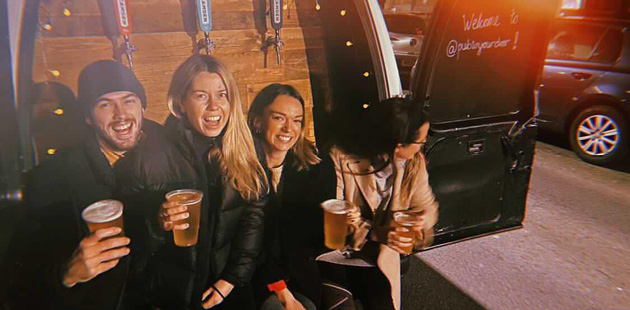 Happy Pub to Your Door customers
P&B: How did you manage to get set up so fast? Was it a struggle to get a licence? What are the legal requirements to adhere to?
GD: I made sure to use all my connections to their strengths. In previous restaurant jobs, I'd used a carpenter (Henry) to crest my back bar. He was able to help us adapt the van in two days. I've worked with Camden Town Brewery for five or six years and they helped me kit out the 'cellar'. In line with Covid-19 policy and rules, we are strictly a delivery service. So, everything is pre-purchased, all pre-ordered and pre-paid. We seal the pint after it is poured and hand your order over to you to consume in your household. On a licence standpoint, we operate under my personal licence, alongside our premises licence at the cellar and also a TENs licence where/when required.
P&B: How popular has the service been?
GD: It's been truly humbling how the pick-up has been. It shows the power of word of mouth and Instagram. The beauty of the product is how happy everyone is to see us on their doorstep. There's a lot of huge smiles underneath masks. For some people we are the first proper conversation they've had outside of their household or bubble. I think it really helps people mentally to get through a difficult time like this.
P&B: What's the plan when pubs reopen? Will you continue trading? Will there be demand for it?
GD: We really plan on growing the business as the lockdown restrictions loosen. Events are our main focus for the rest of 2021. Ranging from weddings to birthdays and even street parties. Simplicity is key. Our product is all about delivery - a fun, enjoyable service with a delicious pint. I'd love to say my chat is good too...

Pub to Your Door co-founder George Dean
P&B: You've worked for some great hospitality businesses in the past. How much influence have they had on the new service/your personal approach?
GD: Working for Tim [Bird] and Mary [McLaughlin] at Cheshire Cat Pubs & Bars really taught me the beauty of true hospitality and what 'the pub' is all about. The warmth of the barman is 80% the reason we go. I remember when Simon Umpleby, a former Cheshire Cat colleague, taught me the importance of 'a regular', which we are starting to get now. Previously, I also worked for Caravan Restaurants, which taught me large-scale business while being able to put a human touch to service… even with hundreds of covers a day. Also, Gareth Walsh at the Kimpton Fitzroy in London teaching me how even in a 320-room hotel you can still know everyone's name, coffee order and favourite wine. All of my previous employers taught me the importance of true hospitality and how important a personality is.
P&B: Can you give us some numbers? How many drinks have you sold so far? Is it a feasible business model in terms of costs, price points and paying the team?
GD: So, [at the time of writing] we have sold over 1,000 pints so far. From a business model point of view, I run it the same as I would a static restaurant. We are currently going through seven to 10 kegs a week, which is amazing for the supplier too, as keg beer sales have obviously dropped. At the moment, myself, Finn and James run the company, but we will be looking to get a team together who have the personality of the brand. We are also growing the offerings to include food like scotch eggs, sausage rolls and pork scratchings, along with additional drink options so we can really give that pub experience.
P&B: What's the best anecdote to arise so far? There must be a couple of funny stories to share...
GD: I think my favourite is the shocked husbands. We have lots of wives booking us as a surprise. I knock on the door, with my white van, gloves and mask on. Luckily in the back of the van is the pub! But it always amuses me. Who knows what he's thinking!
P&B: What's the plan for the future? Expansion? Different drinks? A fleet of vans?!
GD: We are currently planning on adding two new cocktail taps, working closely with our keg cocktail supplier Black Lines. The picante we have on now I can say is the best tap cocktail I've tasted. As I mentioned, my aim for the business is to grow as the Covid-19 restrictions lift. I can really see us becoming everyone's 'go to' in south west London. Be it for pre-drinks and banter, bringing a street together to socialise, or just for plain ease and comfort.
P&B. Thanks for your time, George. Anything you want to add?
GD: A good friend of mine once said: 'What you put into life is what you get out of life.' I feel this is so true with our business and the future of our beautiful industry. I'm so excited to see businesses and hospitality start to blossom again in May.
You may also be interested in…