Adventure Bar Group operator profile
Tobias Jackson, co-founder of Adventure Bar Group, talks to Tristan O'Hana about how 2020 dramatically shaped the ambitious business for many years to come.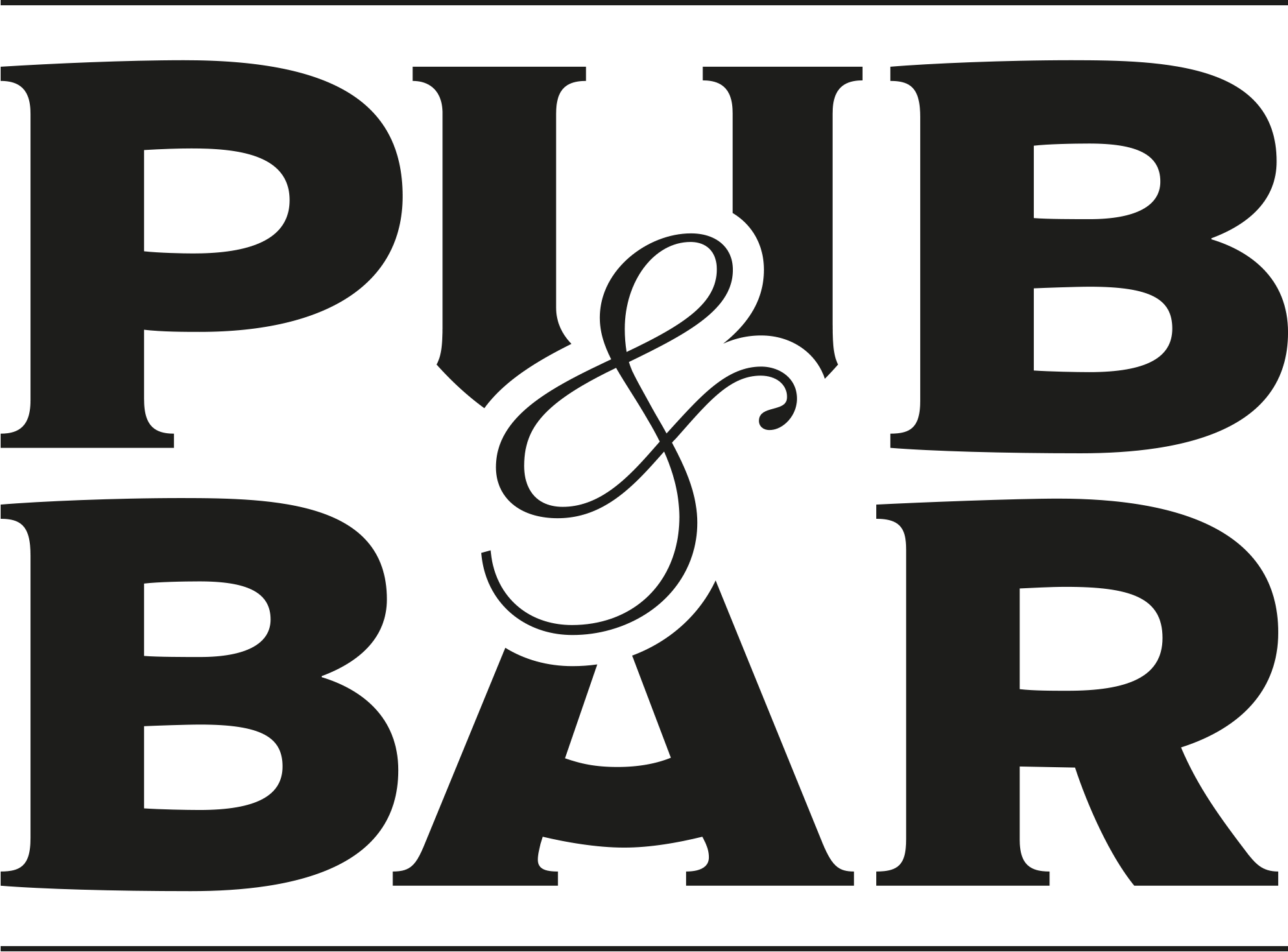 Apr 9, 2021
Last month, when I spoke with Tobias Jackson (above right), co-founder of the London-based bar outfit Adventure Bar Group (ABG), it was pretty much a year to the day that his business launched a crowdfund bid to survive the Covid-19 pandemic.
Pubandbar.com ran the cap in hand story on 19 March 2020, which detailed how ABG saw the months ahead, given that its 10 multi-branded venues were going to be shut. The founders said that it would be "very challenging for companies like ours to survive" and that they were "having to make some very tough decisions in order to safeguard the future of the company". The crowdfunder aimed to raise £50,000 within a few days – no easy task, given how many other businesses had also found themselves sandwiched between a government-shaped rock and the hard place of a deadly disease.
At the time of writing, the ABG crowdfunder page – spearheaded by its Waterloo-based Tonight Josephine brand – is closed, with an automated 'We did it!' message beneath its original mission. But did they? It would appear not. In fact, the funds raised only amounted to £3,315 – hardly the business-saving figure the group set out to achieve. And yet, here I am, interviewing Jackson about how key operational decisions and activations during 2020 not only allowed the ABG business to survive, but go on to set it up for an ambitious, UK-wide growth plan. The crowdfund clearly wasn't part of that survival, so what was?
"We looked at our priorities and there were only two that we knew we wanted to focus on," says Jackson. "We were going to save the business and we were going to save as many jobs as we possibly could – you don't have one without the other. The Coronavirus Business Interruption Loan Scheme (CBILS) was the big moment for us. We got that funding by late May/early June in the end and that allowed us to assess what type of business we want this to be. We suddenly had time to work on the business that we previously had never had. Without operating, we had thinking time and head space. We knew the mentality needed to evolve."
Like with many other pivotal business epiphanies, Jackson and his business partner Tom Kidd (above left) ended up summarising this new mentality via an inspiring acronym. They looked at the war-like predicament the country was facing and how at such a time camaraderie across the country and all of its businesses was essential to fighting the good fight. As such, they came up with BATTLE (Brand, Adaptable, Together, Tenacious, Lean Excellence) – a combination of essential values, attitudes and expectations to be delivered across its bar brands.
"We ended up with the acronym of BATTLE; a war-like spirit to bring everyone together and work towards our common goals," says Jackson. "We felt BATTLE allowed our teams to understand the challenge. If nothing else, they would understand that our mantra was now 'I am up for the battle'. We rolled that out through Zoom meetings and spent more time with managers on it, so everyone understood from the top down that this was the new mentality of the company. I think it's here to stay until things really return to normal. I don't think we'll change it back, but we'll adapt it for the new normal, whatever that ends up being."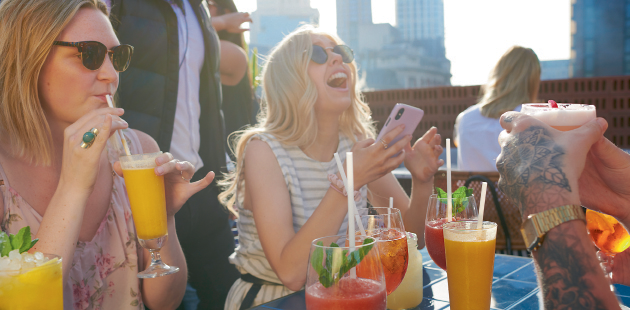 Brunch crowds at Bar Elba in Waterloo
The most important meal of the day
Never before has the word 'pivot' been used so frequently across this industry. From cocktails that fit through your letterbox, to DIY meal kits that customers assemble at home, throughout 2020 the on-trade prepared, propelled and pivoted through every single hardship thrown its way. Inspiring, exhausting, innovative, desperate… you name it – it was every operation for itself. But what about those venues with a model that doesn't lend itself to takeaway or to foodservice? ABG, with its three-part central London, late-night and wet-led businesses, didn't have additional go-to revenue streams to fall back on. As Jackson says: "If you had a wish list of areas you wouldn't want to be in at that time in hospitality, it would be those three."
With its doors still shut, but an opening date of 4 July to work towards, the team regrouped, scratched their heads and eventually came up with… wait for it… the groundbreaking introduction of… brunch? That's right. Brunch. Now depending on your location, you'll view this extension of service as either a simple, no-brainer of a business booster, introduced within your sites many moons ago. Or, if you're more like some of the city-based bars and pubs of the UK that have already capitalised on making brunch more than a late breakfast, you'll know that it is no longer just a meal, but a full-blown party of an event that can sell out months in advance.
"We needed to find a way to open earlier," says Jackson. "We asked guests what new products they'd like to see and the one thing that stood out was brunches – bottomless brunches and daytime experiences. We had the data and confidence to do that. We also created packages, so, for example, if you wanted to book a space in a venue on a Saturday night, you had to buy a package. We couldn't have people sitting on one cocktail for two hours.
"Our bookings exploded, as we launched the brunches and new packages at the same time. We started with one brunch per day, then two per Saturday. When they started selling out, we launched Sundays. We'd never had these events before and suddenly they were selling out. I don't think we appreciated how big the market is – there is a whole market of people who will book a brunch like ours every single weekend. They'll go to brunch, maybe have a couple of drinks afterwards, then head home. There's atmosphere, entertainment and a different experience at that time of day."
The penny had dropped, turning to thousands of pounds before it hit the ground. The group started seeing as many sales from their new revenue stream as they would during an average evening's trading. It meant that when they were able to open up during the summer of 2020, they were delivering record sales across the group, which was essential for generating some cash reserves to take them through the next wave of restrictions and closures. Between July and December, ABG created and sold 31 completely new events – 50% of its revenue during that period was on things it didn't sell pre-Covid. Talk about a successful pivot.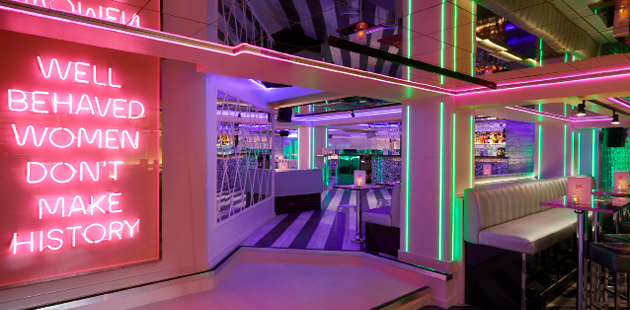 Tonight Josephine is set for a UK-wide expansion
Remember, remember, the firebreak in November?
Back at the beginning of 2020, before the on-trade had even heard of furloughs and firebreaks, ABG had secured some investment from a private investor and had exchanged on a site in Birmingham – its first outside of the capital. A huge moment for the 15-year-old business, but the Covid-19 pandemic quickly wiped away both groundbreaking opportunities. However, after unexpectedly trading through a bumper summer, November's famous firebreaker (where pubs and bars were once again closed) allowed Jackson to hit the road and start re-evaluating the potential growth for the business, particularly the Tonight Josephine brand, renowned for its Insta-famous 'Well Behaved Women Don't Make History' bright pink neon sign. You wonder how many extra customers that one decorative addition has brought them. It's no wonder Jackson and the team see this brand as the most expandable.
"There were sites available right then and there," he says. "We talked to private investors and found there was an appetite to invest in an area that everyone felt would bounce back. We saw a path for the future – our previous plans were coming to fruition."
The Birmingham bar deal from earlier in 2020 was resurrected and is now ready to open as a Tonight Josephine on 17 May.
"Another site in Birmingham will open on 12 April first though," says Jackson. "It's our first food market concept called Luna Springs – a venue in Digbeth with potential to have a 1,500 capacity. It's one of the best outdoor venues outside of London. We're opposite Roxy Ballroom, next to Mission Mars, NQ64, they're all right there."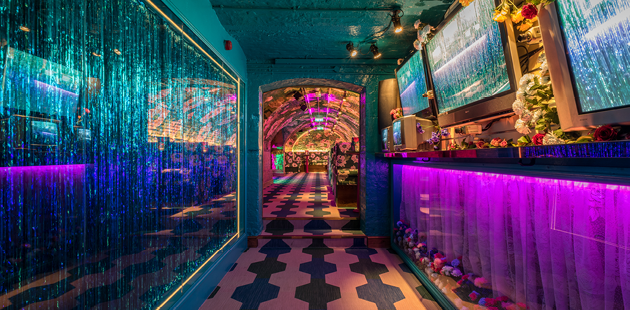 Blame Gloria in London's Covent Garden
A UK-wide Adventure
With secured investments and decent relationships with its banks, Jackson believes that ABG can open another three sites this year, before attempting three or four more in 2022. What a different story to the crowdfunder plea issued just 12 months ago. In fact, between CBILS, furlough, BATTLE and brunches, the group was able to carry 120 jobs through the last lockdown and is hoping to employ over 250 people before 2021 is over. This seems entirely achievable. Through Tonight Josephine, Blame Gloria, Bar Elba and Convent Garden's The Escapologist, ABG has a fine set of brands that would sit comfortably in most cities around the UK, enabling growth, further investment and the consequential creation of jobs.
"I've still not seen anything like Tonight Josephine anywhere," Jackson concludes. "It's rare in hospitality to get something so different, special and engaging. When looking forwards and simplifying the expansion, we'll use the brands that are most powerful.
"It shouldn't always be about the money – turnover and profit come from good ideas and execution. I don't see a ceiling on what is possible. Now is the time to take calculated risks, take the opportunities that come off the back of this crisis. If something is enjoyed by a lot of people, I think you have a duty to bring it to others."
You may also be interested in…