Lunar Pub Company operator profile
Hubert Beatson-Hird, co-founder of The Lunar Pub Company, talks to Tristan O'Hana about south west London operations, the owner/operator model and why foie gras is off the menu.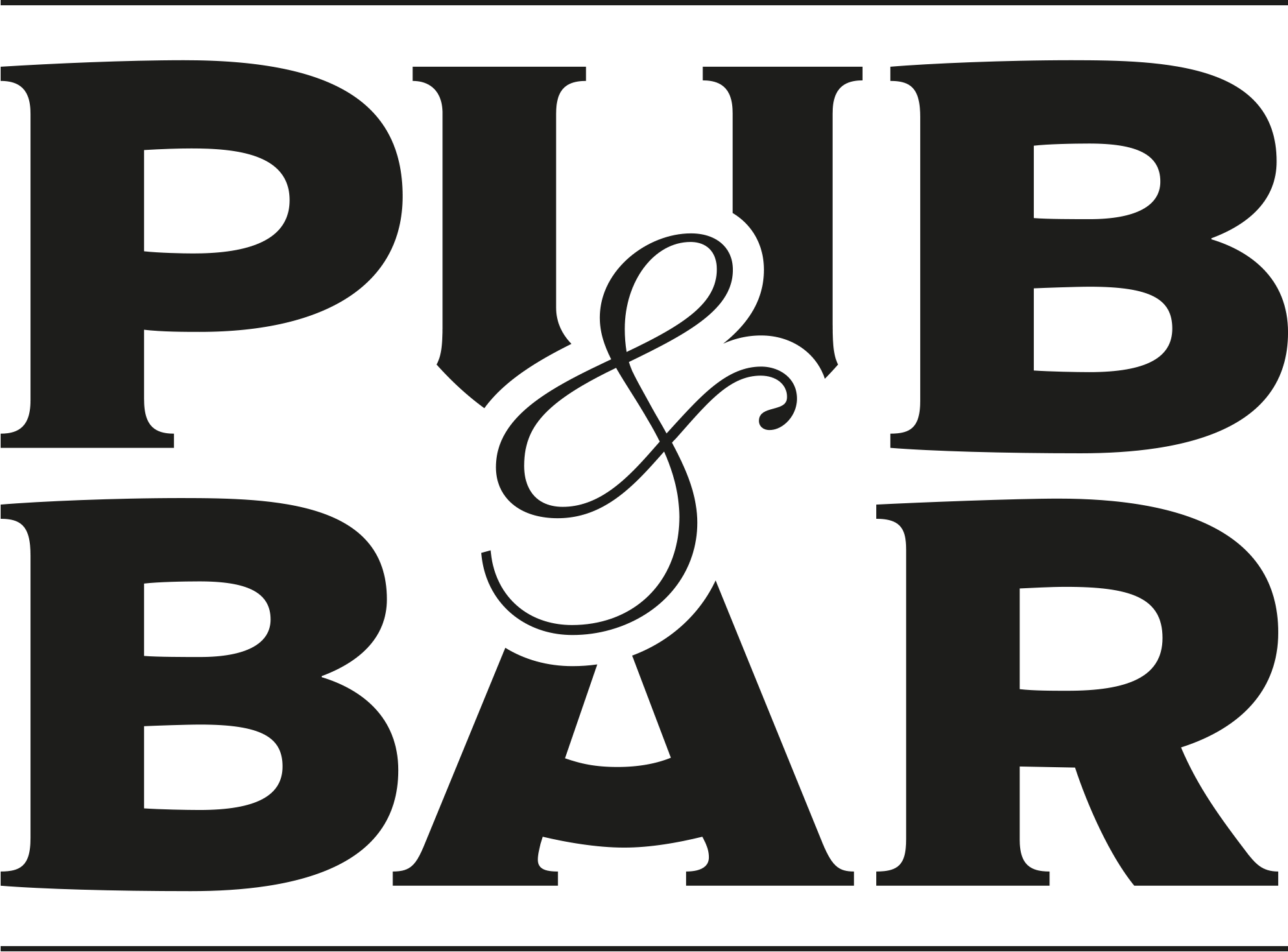 Nov 1, 2023
P&B: Thanks for talking with us, Hubert. You run your business with chef director Oliver Marlowe – tell us about your backgrounds…
HBH: We have both worked similar trajectories within hospitality – myself front-of-house and Oliver back-of-house. We both started at the bottom – Oli was a pot washer in a Chinese restaurant in Ipswich aged 14 and I started as a glass collector in a Bristol nightclub aged 18. Both of us have gone through the motions and risen through the industry, from the bottom to almost the top. We have a lot of love and understanding of every cog in the business.
We worked together for nearly five years at DM Group before its sale to Cirrus Inns in 2017. We held senior positions there and famously didn't see eye to eye – mostly because we both had a fine attention to detail of our separate departments. But we were pushing each other to be the best every day and that led to a nice bit of friction. After going separate ways, we met on the tube, passing on the escalator in 2018. We buried the hatchet and had a drink. It turns out he had some money to set up a pub group, so did I and I wanted to do the same. We haven't looked back. Our professional relationship is seriously strong and our personal relationship is stronger than it ever was. It is fantastic to work with someone who is so passionate with the food side of things, and I hope he would say the same about me when it comes to front-of-house.
P&B: Did you both agree on the sort of pub group you wanted to create?
HBH: We wanted to set up a pub group that ironed out all of the problems within other independent pub groups that we had worked in before – where the directors had never worked in service. They had never poured a pint in their life – they had their vision and we have worked with some top operators, but we wanted to build a company on a stronger foundation of the actual product and offer. We believe that if the product is sound and the offer is sound, then the sales will come naturally. Thankfully, we have found that to be the case.

Oliver Marlowe and Hubert Beatson-Hird
P&B: For a relatively young business, it seems to have started very well…
HBH: We started with The Hunter's Moon in South Kensington and have moved forward with the other two sites (Ganymede, Belgravia and The Apollo Arms, Clapham) organically since then. Hunter's was just enough time pre-pandemic. Luckily Giles Coren came in and said very nice things about us, around six weeks before lockdown. That was one of three things that kept us on the radar – the other two were donating our chefs and kitchen to a charity called Family Meal, run by AA Gill's son Alisdair, where we helped cook 44,000 meals for the NHS and the homeless. The other thing was getting rid of all of our furniture and creating a one-stop shop – a deli for locals with fresh produce.
With Ganymede, we saw a property deal to be done – it was a site that had been empty for four years and we got a good deal, so growth moved faster than we had initially planned. It allowed us to diversify slightly and have a bistro and a gastropub working side-by-side, a mile and a half away from each other.
P&B: With visits from national critics, did you have any idea it was on the way?
HBH: We weren't aware. I had a big Saturday night and was not present on the Sunday, I'm a bit embarrassed to say. One of our bartenders rang me and said Giles was in the building. I looked at the book and someone called Bill Giles had booked in a table of four. I trusted the team and they delivered a fantastic job, as I knew they would, and he left very happy. We had no clue he was coming.
P&B: You've spoken previously about wanting to deliver countryside pubs in London. How did that come about?
HBH: For us, the reason we brought the countryside to London is I always want to go to a food-focused pub – you don't drive to your local countryside pub unless you're going to spend a bit of time there. You want a good meal.
The countryside pub in London approach was to do with the fact it is food-focused and community-focused. Our pubs are where people come to spend time, which you won't do unless the food is good. I also think there is something more charming about the way a countryside pub feels and looks.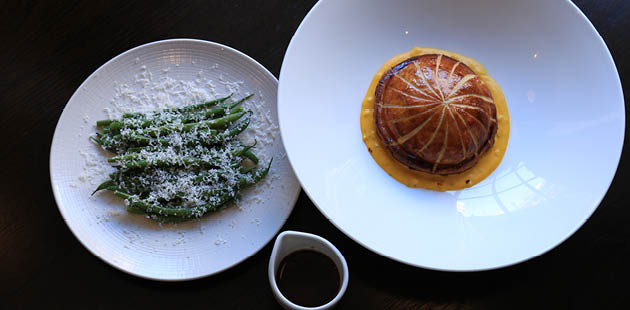 Food from Lunar's The Apollo Arms
P&B: And was south west London always the spot for you?
HBH: I've operated pubs in Fulham, Chelsea, Putney and Pimlico – I'm not sure my style of operation would work in places like north and east London, only because I don't know those areas. Since the DM Group stopped operating in south west London, I don't feel that there have been many good dining pubs here other than mine, to be completely honest. There are some pubs that I love, restaurants too, but it was much more saturated from 2012-2016, whereas in north London you have The Drapers Arms, The Marksman, all of these fantastic pubs that I feel is the level I'm trying to hit. In 2019, I didn't feel there was one of those in Chelsea.
P&B: Have you managed to build some guest loyalty since your arrival?
HBH: Customer loyalty is about making sure you're delivering quality and we have seen a really core group of local regulars and supporters grow. I can name six people who have the same table booked at 8pm Monday and 12pm Sunday. The same for regulars at 5pm after work. I really like that. That's why we wanted to do public houses – where everyone is welcome, for coffee, scotch eggs, pints or a fantastic four-course meal with someone important to them. I really appreciate that people have recognised that. With the Ganymede, we also have creatures of habit. Sir Andrew Lloyd Webber comes twice a week – he's actually done lunch and dinner in the same day. The Apollo is still quite new, but we're starting to see it, which is good.
P&B: And what are these locals buying? Can you share any noteworthy trends?
HBH: People are more conscious with provenance. We used to serve a fantastic foie gras and chicken liver parfait – nice, light and airy. But people aren't ordering it anymore, as they are more conscious about food and how it's made. We have taken that off and do a straight chicken liver parfait instead. For 2019-2021, when it had the foie gras, it was our number one starter by a country mile.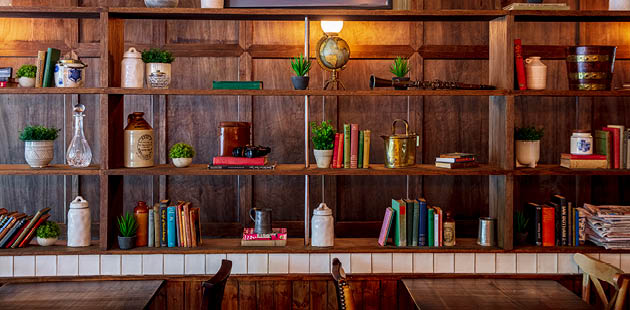 Inside The Apollo Arms, Clapham
P&B: You've gone from one to three sites quite quickly – is there more growth on the way?
HBH: Our mindset is to grow organically and we have achieved that so far, which has been really great. I think part of that hails back to having two people running a business who have always had to report back to people in a head office. Oli and I are reporting to ourselves, thus we've taken a whole line of cost off the bottom and we know the tricks of the trade to keep GPs high and keep punters happy with a product that works for the business and offers a value that the customer expects. We've been fortunate to expand quickly, but the Ganymede property deal definitely helped that.
We are not looking to move on anything else this year, but we might look towards Fulham or Notting Hill in 2024. Again, it has to be organic. The big thing that is stopping growth at the moment is the struggle with chefs. A lot of people are struggling with that. We wouldn't open a fourth site until we knew that we could grow the senior chefs for that site from inside the company.
P&B: What do you think would best help solve the UK's chef shortage?
HBH: One of the things we've been exploring heavily is sponsored visas, particularly from South Africa, where there is such strong interest in food and hospitality.
I think there is more responsibility from celebrity chefs and chefs who have a platform – Jamie Oliver was good at it with his 15 project. But we need to look at the grassroots, like football or rugby, that's where the problem is right now. Someone needs to petition the education cabinet minister and ask why we aren't we teaching better cooking in schools or prisons – teaching people the basics. We can only do so much as decent operators looking after our team, but I have to run a business and I feel like we need a bit of help from the top brass with that.
One of my favourite chefs, who is opening a pub in Chelsea, recently did a load of BBC shows about how tough it all is and how difficult it is. I was like: 'Come on, why don't you say how marvellous it is? How we all need to be in this together?' I don't know. Stuff like that permeates the whole industry.
P&B: Many smaller operators are struggling to turn a profit at the moment. Is that the case with Lunar?
HBH: The business is healthy. We struggled hugely during the pandemic and with inflation, but the fact of the matter is that there are two people who view this business as a labour of love running things and we're aware we need to make sure that the bottom line is healthy. I take out the salary of a senior manager, as I'm there on the ground, and Oli does the same as a chef.
We look closely at sales on a weekly basis, so we can spot trends quickly if things are going Pete Tong or if things are going well – we make decisions based on that. We're making good money at the moment, but Oli and I are on seven days a week, 6am-12am. It's an obsession and a lifestyle. Because we focus so much on the product, the sales are good. And if the sales are good, then it's difficult to not be in profit. In my opinion, it's the companies with the big overheads who don't have bums on seats who are really struggling. In so many cases, when that happens, people decide to cut costs, which to me is always the wrong idea. Be careful and frugal with costs, of course, but cutting them to boost bottom line? It's easier to make an extra £60,000 than it is to save £60,000, I promise you. If you're serving the best steak and chips with the biggest smile in London, that's how you're going to get your money – focus on the product so the customer is happy with what they're spending their money on.
You may also be interested in…