Feature: condiments and sauces
With more consumers seeking personalisation and that extra little kick when it comes to condiments and sauces, how can pubs and bars prevent their offer from dipping?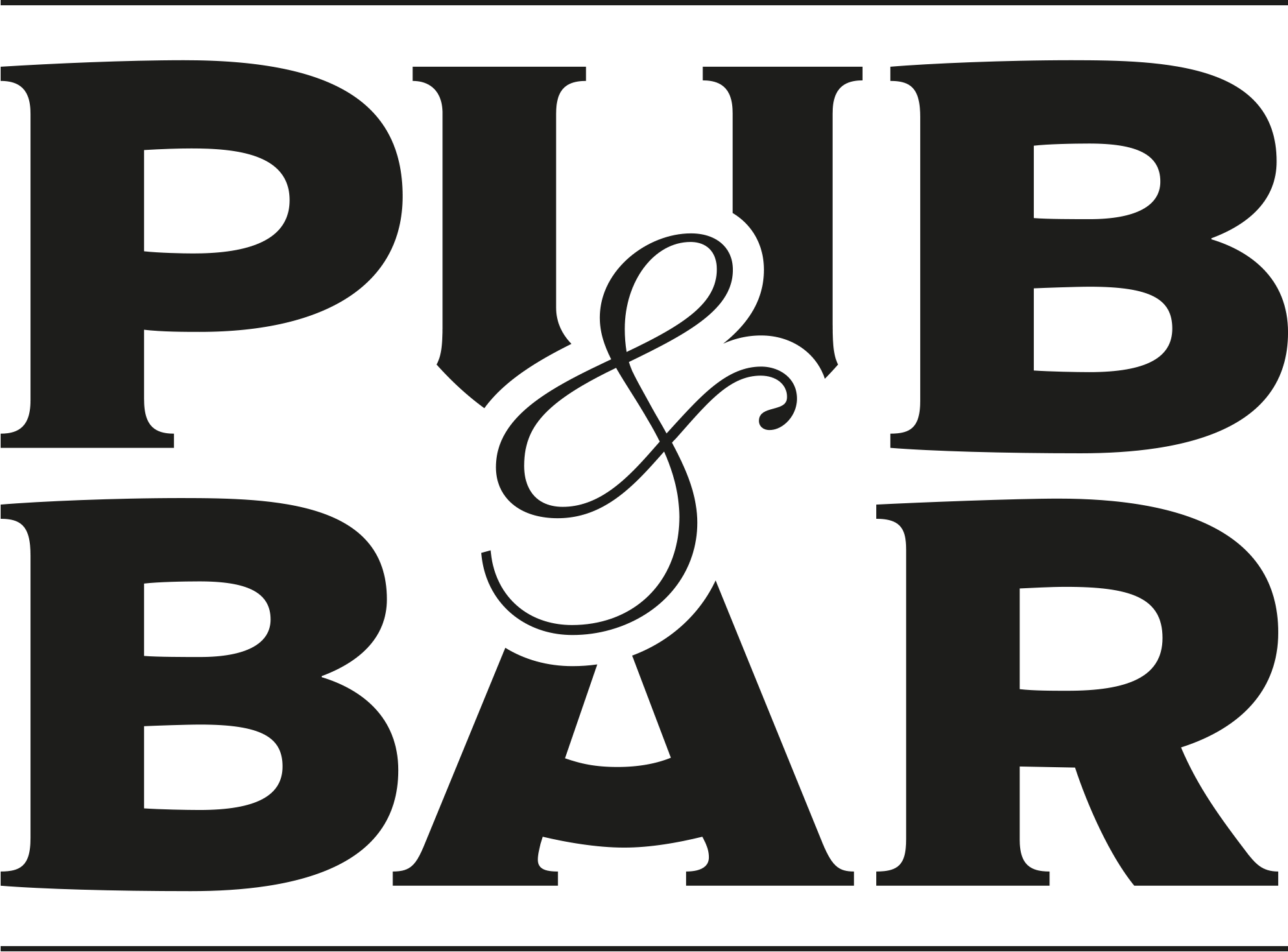 May 26, 2023
It wasn't that long ago when consumers could only find one brand of sriracha on supermarket shelves. Now, as the nation's craving for spice and flavour increases, you may have noticed that most high street food retailers have launched their own brand of the popular chilli pepper sauce. In many cases, the previous shelf occupant is no longer stocked.
This should tell pub and bar operators all they need to know about the UK's preferences around sauces and condiments in the home, but is it translating to the on-trade? Have you ever heard a front-of-house team member follow up "Can I get you any sauces? Ketchup? Mayo?" with "Sriracha? Peri peri?" It's unlikely. But perhaps the time has come to offer such alternatives as standard.
"There is a very clear Asian influence coming through in so many areas," says Duncan Wilson, group executive chef of Fuller's. "Customers are looking for that heightened flavour and, often, a spicy kick. This is clearly seen in how many people now ask for sriracha to put on their food and also in the increased use of ingredients like tahini, mirin and ponzu."
This craving for heat that's engulfed global trends is seemingly here to stay. According to McCormick, 50% of consumers globally are choosing spicy flavours both in and out of home, and 54% of restaurant patrons globally say they crave spicy flavours, so it makes big business sense to offer heat alongside appropriate dishes.
"Explosions of bold flavours are in abundance due to the influence of global cuisines, so to tempt customers, make the most of bold and varied flavours, which can help drive appeal and add value for consumers," says Ian Craddock, McCormick's UK consumer culinary lead.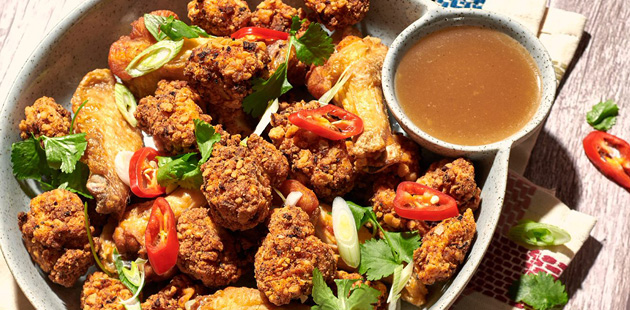 The new Southern-Style Gravy from Premier Foods
A saucy side hustle
While some pub and bar chefs will take their time over producing homemade sauces to accompany their dishes, the reality for many is to rely on purchasing premade sauces and condiments from their preferred suppliers. Whether we're talking bases and bouillons or ketchup and curry sauce, most culinary leads will want to be able to take comfort from the fact they're getting the same product every time, all year round.
The same goes for the consumer – they might be loyal to a brand or reassured by the condiments and sauces they know they can get from their local, as long as that flavour never fails. While this consistent reliability is key for people on both sides of the transaction, what's become apparent over recent years is the fact these packaged and branded options also act as reassurance when it comes to allergens and dietary requirements. More and more operators are opting to stock the options that they know can be enjoyed by every consumer who walks through their doors.
"We are increasingly purchasing our sauces from suppliers who are removing the allergens at source," says Wilson. "With all possible allergens removed before the product arrives in the pub, it makes life much easier for those customers who have an allergy and for the team in the pub."
According to Creative Foods, plant-based options are a huge growth driver in the sauce category, with consumers turning to alternatives to dairy, as well as vegan varieties, veggie-based sauces and plant-based dressings.
"Caterers can offer innovative and on-trend vegan flavours to cater for this growing trend, as the UK is seeing a 22% increase in vegan meal consumption and a 15% increase in vegetarian meals," says Rachel Shoosmith, marketing manager at Creative Foods. "Given the growth in veganism, caterers can stock vegan sauces to use across both vegan and non-vegan menus to simplify their range."
However, it's not just people adopting a vegan or vegetarian lifestyle that chefs need to be aware of when it comes to condiments and sauces, as Fergus Martin, development chef at Major International, points out. A Free-From Foods Market Report 2021 by Mintel UK highlighted that the free-from sector in the UK broke through the £1bn mark in 2020.
"With special dietary requirements being a significant factor, it highlights why pubs need to pay attention to every detail when developing a menu, right down to sauces and condiments that accompany the dishes, as they may not realise some sauces can contain allergens," says Martin.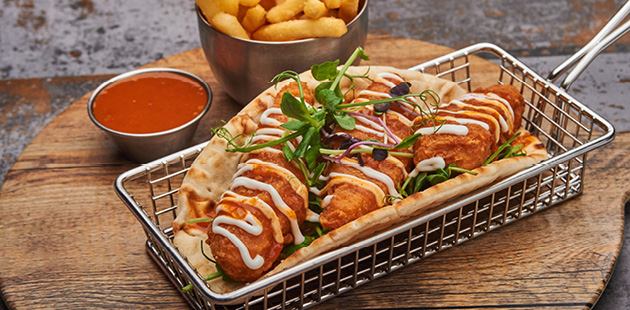 Oasis Peri Peri Hot Sauce from Creative Foods
Finishing touch
Like it or not, a chef can spend hours perfecting the flavour profile on every single dish that comes off the pass, but there's no guarantee that when that mushroom bourguignon – which has been tantalisingly simmering all morning – lands in front of a guest, they're not going to smother it in ketchup and hide all of the intended taste. It may infuriate the chef, but this is just one reason why a quality sauce option is essential – don't let them let down the dish itself.
"Sauces, seasonings and condiments have the ability to make or break a meal, and yet they often go overlooked," says Tom Styman-Heighton, development chef at Funnybones Foodservice. "Operators can save costs by reverting to a simple menu that can then be easily enhanced with a range of sauces and seasonings that bring identity to the dish. Chefs are then free to choose their choice of protein and produce, based on seasonal products and on-offer items."
A good example of what Styman-Heighton is referring to here is barbecue. While the Southeast Asian influence is dominant in UK sauces, operators shouldn't neglect popular mainstays that aren't going anywhere.
"There's growing demand for American-style dishes in QSR, which pub and bar operators can capitalise on," says Sarah Robb, foodservice marketing manager at Premier Foods.
Indeed, there is so much for operators to utilise in this simple yet powerful category. When it comes to sauces and condiments, it can be a case of 'mind over mayo', as pubs and bars look to satisfy consumer demand with on-trend options. By all means keep the classics, but as your guests increasingly request alternatives and specific sauces, make sure you can give them something beautiful to pour over.
You may also be interested in…