Hereford indie cooks UK's best burger
The Beefy Boys claim not one, but two coveted titles at the National Burger Awards.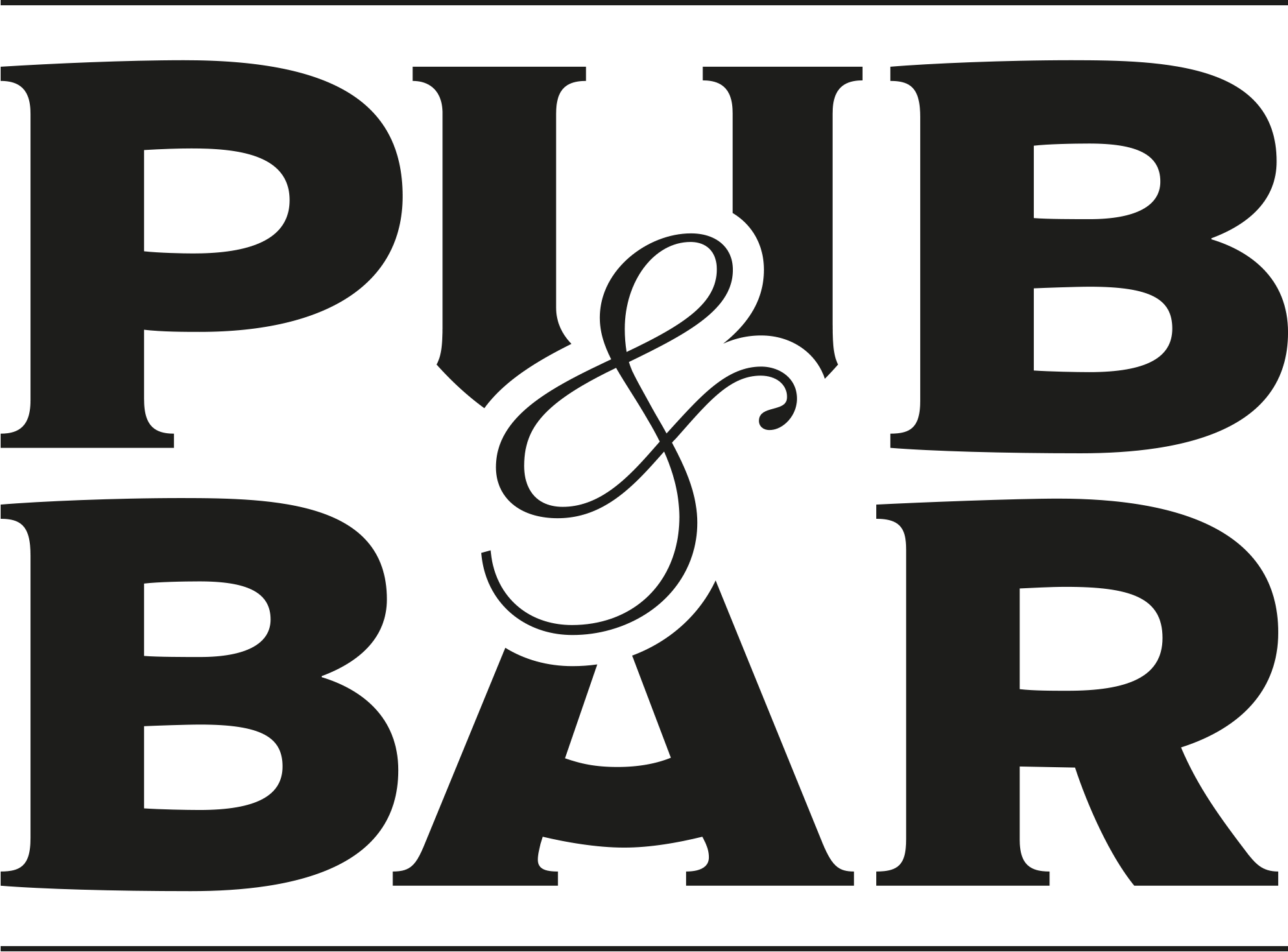 Feb 23, 2023
A Hereford-based burger restaurant has gone for gold at this year's National Burger Awards, claiming two of the five possible accolades up for grabs.
The Beefy Boys, which also has sites in Shrewsbury and Cheltenham, bowled over a panel of highly respected industry judges at the UK-wide event.
Its signature burger, 'The Old Boy', was named Burger of the Year, featuring dry-aged grass-fed Herefordshire beef, seasoned with The Beefy Boys' secret spice blend. The smash burger is then cooked with thinly sliced onions and melted cheese, then sandwiched between a potato bun.
The dish, cooked by The Beefy Boys' own Anthony Murphy, saw off incredible competition from 15 of the UK's best burger creations at the ninth National Burger Awards, which was headline sponsored by Brooklyn Brewery.
Murphy also stormed the technical round with a burger called 'The Dirty One', claiming the National Burger Chef of the Year crown. The technical challenge required the 16 competitors to create the ultimate burger from a range of sponsor ingredients, supplied by the likes of Americana, Danish Crown, Hellmann's, Kerrymaid, Kühne and Santa Maria.
<iframe width="560" height="315" src="https://www.youtube.com/embed/X1kobYbXL1o" title="YouTube video player" frameborder="0" allow="accelerometer; autoplay; clipboard-write; encrypted-media; gyroscope; picture-in-picture; web-share" allowfullscreen></iframe>
"We're in shock," says Murphy. "In the car on the way here we thought we wouldn't win anything, but we've ended up winning two awards – Chef of the Year and Burger of the Year.
"We were in the first round and we thought we were in the group of the death – such great burgers and previous winners in there. We could see burgers being plated up and how good they were, but we went really simple with ours and obviously it worked for us.
"This win is going to be great for business. We've got sites in Hereford and Shrewsbury, and we've just opened in Cheltenham, so it's going to kick-off now. We'll hopefully get loads of positive publicity from it – I'm sure it will be amazing. We'll celebrate at our launch party, no doubt."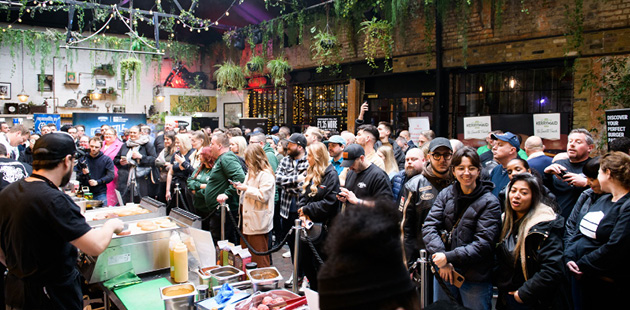 Anthony Murphy cooks in front of the National Burger Awards crowd
The National Burger Awards also handed out the Vegan Burger of the Year title, which was won by Mario Shephard of The Flavour Trailer in Northampton. His plant-based creation, called 'K Pop (So Much Seoul)', featured The Vegetarian Butcher's No Beef Burger, home-made kimchi, porcini mushroom powder seasoning, vegan mayo and barbecue sauce.
Other winners on the night included Stephen Lawrence of Please Sir! in Broadstairs, who impressed judges in the Mayo Mixologist challenge, sponsored by Hellmann's, with a black garlic mayo blend. Last, but by no means least, was the Bloggers' Choice Award, judged by @bigeatsglobal and @kate.ovens. The prize went to two-time National Burger Award winner Nick Watkins of Glasgow's El Perro Negro, who won over the influencers with a creation called 'The Big D'.
Organised by Dine Out magazine and hosted by burger legend Christian Stephenson, aka DJ BBQ, the National Burger Awards 2023 was sponsored by Americana, Brooklyn Brewery, Danish Crown, Farm Frites, Fleet Street Communications, Hellmann's, Kerrymaid, Khune, Santa Maria, Suntory and The Vegetarian Butcher.
You may also be interested in…