Feature: Raise a glass
The wine and spirits category remains a key profit driver across the on-trade. Here's how you can make the most of these top-notch tipples in your venues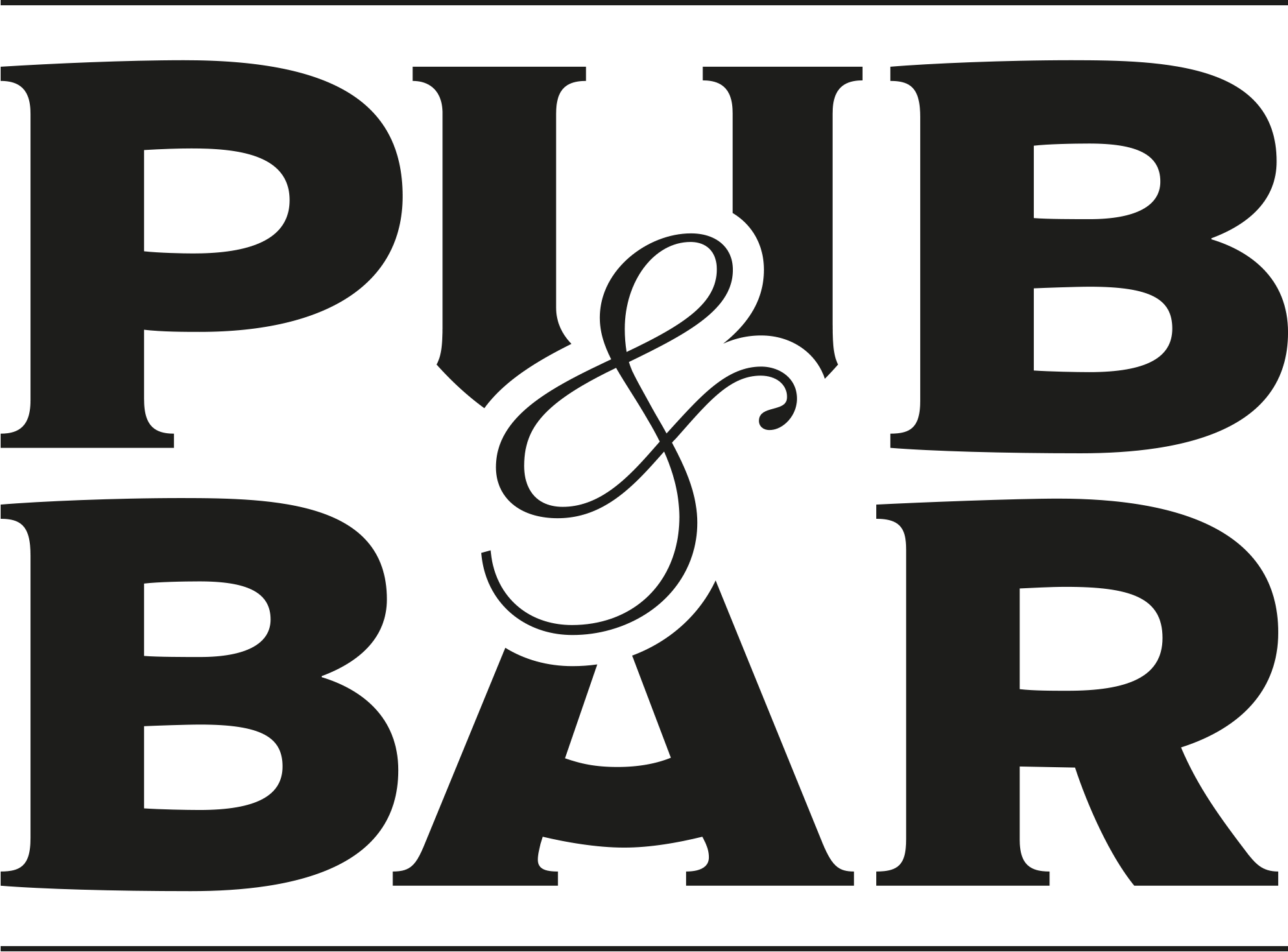 Sep 16, 2022
Booze is a bountiful business. In the UK alone, the average household forks out £915 a year on alcoholic drinks, amounting to 3% of the total household budget, according the latest Family Spending report from the Office for National Statistics.
While £484 is spent on bottles for domestic consumption, a considerable £432 is splashed out during out-of-home (OOH) occasions, showing just how rife appetites remain for such alcoholic treats. The market is vast and varied – nowhere more so than in the ever-burgeoning wine and spirits category. Figures from the Wine & Spirit Trade Association (WSTA) show that this stream alone accounts for over a third (36%) of alcohol sales across the sector, with this liquid gold valued at almost £6 billion.
---
WINE
Right on regions
Brits adore a glass (or two!) of this beloved grape-based drink, with more than half (53%) of consumers enjoying the tipple OOH at least once a week. Produced all over the world in different countries that present their own unique benefits – from grape varietals to new techniques and disparate terroirs that impact flavours – there's a lot to unpack in the colourful world of regional wine production.
"This year, eyes are on indigenous varieties from the Middle East, such as Saperavi, Plavac Mali and Polish grapes, Cabernet Cantor, Regent," says Nadia Khan, head sommelier at Eve Bar and Frog, part of Adam Handling's hospitality estate. "International varieties in classic areas also remain popular, such as the organic Touriga Naciona grown in Bordeaux."
Speaking of Bordeaux and classic wine regions – France was the top country of origin for wine imported to the UK in 2021, according to Statista, followed by Italy, Spain, Australia and New Zealand. The import value from all five countries was around £2.14 billion, £756 million of which came from France alone.
"I'm increasingly discovering and loving wines from France, especially Languedoc-Roussillon, where there seems to be a great modern wine movement," says James Ratcliffe, co-owner of The Black Bull in Sedbergh, Cumbria. "Syrah is a grape that really stands out at the moment, but there are some fantastic wines from the region using blends with Carignan, Grenache Noir and Blanc, and even Muscat."
Ratcliffe explains that it isn't just new varietals that are trending, but also old ones being used in brand-new ways. "Sauvignon Blanc is a classic example," he notes. "I see more and more blends including the grape, orange wines and even reds with a small amount mixed in. They are a far cry from the New Zealand Sauvignon the world learnt to love and prove that the grape has a lot more to give."
Australia continues to be the dominant producer sought out by consumers, according to Tom Smith, marketing director at Accolade Wines. On top of offering accessible price points, a host of well-known, trusted brands are exported from the region, with plenty of names and bottle designs that feel comforting and familiar to guests. "Grapes from south-eastern Australia come from a range of vineyards across the region, including Riverland, Riverina and Sunraysia," he explains. "Conditions here tend to be dry with warm/hot days and cool/mild temperatures at night, producing excellent ripening conditions and bright, ripe fruit for easy drinking."
Del Crookes, owner of Falmouth-based wine bar Kernowine, believes Spain is the region producing the most varied and improved wine selection seen in recent years. He says: "The country had a reputation for providing wine in bulk (and still does), but quality levels have soared, and it's easy to find very good wines around the £10 mark in independent outlets, like our own. From aged Albariños from Rias Baixas, to fresh and fruity Garnachas from the Sierra de Gredos, and incredible reds from the Canary and Balearic Islands – Spain has it all."
Crookes also deems 2022 to be the year that orange wine (made from white wine grapes, but the skins are not removed) entered the mainstream – a statement with which Roberta Neave, wine category buying manager at Star Pubs & Bars, agrees. "Looking at more 'off-piste' wines, I have never received so many requests for wines with a different production method – such as orange wines, which are thankfully getting better and better," she says. "Wines from more up-and-coming regions, such as Portugal, are gaining traction, too."
Wine innovation
In classic on-trade style, the wine category is overflowing with new product development (NPD) and ideas. While many are more familiar with the can format in a soft drinks, beer or cider context, rest assured that consumer desire for vino in a tin is steadily on the rise. Last year, a survey conducted by polling company Norstat uncovered that some 52% of punters aged 18-44 actively seek wine served in cans.
"It's an uncomplicated packaging solution which resonates across all age groups and lifestyle choices, resulting in sales of canned wine growing at a rate of approximately 6% year-on-year in Western Europe," says Mark Roberts, director of sales at Lanchester Wines. "Cans are the ideal choice for areas where glass is prohibited, and they chill quicker making them perfect for outdoor events."
Format isn't the only part of the category being shaken up by innovation – even the type of serve is seeing a new lease of life. Post-lockdown, cocktail sales soared by 40% as consumers satisfied cravings for drinks they couldn't replicate at home. Still and sparkling wines are a great starting point for an inventive cocktail creation, but fortified wines can provide a tasty base for cocktails, while offering a better margin and lower ABV content than spirits. "Dry white Ports have delicious flavours of citrus zest, apricot, tangerine and ginger," adds Roberts. "They can be used in much the same way as gin in cocktails, or as an enhancer to add a touch of sweetness."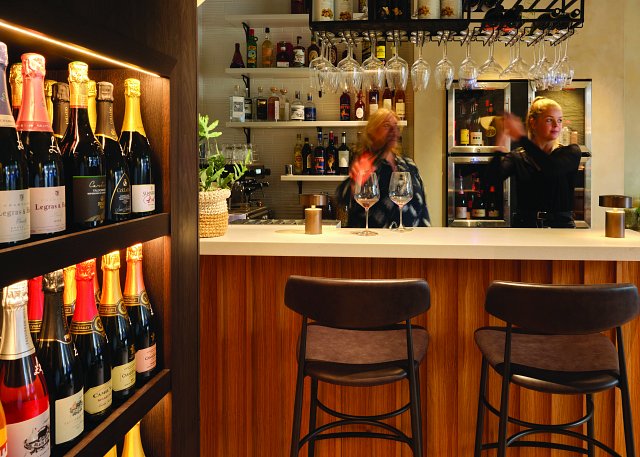 Kernowine, Falmouth (Image: John Hersey)
For those looking to explore the sphere of wine-based cocktails, Roberts suggests a Rosé Port Bramble, made with one measure of Rosé Port, a measure of gin, half a measure of sugar syrup and a splash of lemon, served over ice. Delightful!
Sustainable slurps
Among the biggest trends shaping wine production and consumption in the modern on-trade today is, of course, sustainability. As Khan explains: "Low intervention and wines that use an organic/biodynamic approach are in high demand. Bottle weight is another major focus as global warming is taken seriously."
Ratcliffe has also seen this in customers at The Black Bull. "The natural wine movement has created a consumer who just wants to soak up sustainability," he says. "They crave something new, something with the right ethos and ethics, and they are happy to look beyond the main few grapes we've witnessed for many years."
Crookes agrees, adding: "The use of organic grapes is becoming more common, as is the spread of biodynamic and natural wine producing practices. Awareness is especially high among younger drinkers, we've found. Consumers are also more aware than ever of what harm chemicals can do to the environment."
Clearly, responsible production methods, provenance and ethics are all matters operators and sommeliers should consider in the wine procurement process, but Crookes and the team at Kernowine take a broader approach to sustainability in-house. "Customers can bring their own bottles in to refill," Crookes explains. "This is part of our drive to be more sustainable, ethical and buy as many ingredients and products locally as we can, to cut down on unnecessary freight and air miles.
"The use of lighter and more recycled or recyclable cardboard is also becoming more widespread," he adds. "One wine producer in Mendoza, Argentina, has even grown his own packaging from mushroom mycelium."
Tipple Training
When deciding which wine will best hit the spot in their OOH experience, 20% of consumers state that menu suggestions help sway their decision, with this number increasing to 35% if they're told their favourite variety is available (CGA Brandtrack Casual Dining Report 2019). But the question is – how can staff educate guests if they themselves are not adequately informed?
"We have an ever-changing wine list, but we get our staff to try each one as I think it's the best way to understand them," says Ratcliffe. "Introducing customers to new wines can be daunting and you don't want to make guests feel uncomfortable, so we try to point out similarities in well-known grapes to lesser-known grapes to ease this."
Ask yourself: are your staff able to pronounce the wines on your menu? Do they know where they are from, and can they point to the next best alternative if asked? As well as visual prompts, it's all about giving staff confidence in the product they're discussing.
"It's a two-way street – by giving staff relevant and useful training that supports their careers, you're also educating customers and sharing the passion your staff have for your venue's drink offering," says Matt Towe, head of marketing for Bidfood brand, Unity Wines & Spirits. "Trust me – this will increase the chances of your customers parting ways with their money in your outlet."
---
SPIRITS
Amazing agave
On we trot into the realm of spirits, which is booming with NPD and potential. Our first stop brings us to agave-based spirits – drinks that have built a strong reputation among punters in what seems like a short few years. According to the WSTA's April 2022 Market Report, agave spirits such as tequila and mezcal are one of three main spirits in growth within the category, alongside rum and liqueurs. NielsenIQ reports a market value increase of 3.5% in the 12 months to 26 March, on top of an 85.8% increase in 2021.
Already flying with impressive momentum, the mezcal and tequila categories will remain on top form throughout this year and beyond. "The agave industry has been thriving for years thanks to tequila, and only recently has mezcal been making a more prominent mark on drinks menus," says Marco Grisafi, manager at Eve Bar. "I think the complexities of mezcal, its subtle smokiness and unique flavour, adds incredible aromas when used in cocktails. Bartenders are developing a passion for mezcal, and that in turn has led UK consumers to be more confident in how they enjoy this spirit."
Righteous rum
The Campari Group's landmark spirits report identified rum as a key growth area in spirits this year, seeing strong share gains of 1.7% across the on-trade compared with 2019, and growing twice as fast as total off-trade spirits. Not only this, but the UK is now the third largest rum market in the world, with premium driving its growth – a sub-category forecast to grow by 9.1% in the next three years.
Crookes believes the rum sector is innovating faster than most – he even thinks the drink is giving Brits' beloved gin a run for its money. "With its historical ties to the British Navy and centuries of production in the Caribbean and South America, rum already has a huge following and reputation for quality at the premium end of the market," he says. "Producers have been experimenting with cask maturation and finishing in different barrels – such as used sherry, whisky or wine barrels, to give the finished rum something special."
John Price, head of marketing at KBE Drinks, comments: "Spiced rum has been a key driver for growth in total rum, but increasingly consumers are looking for more premium brands with different and interesting flavours. As consumers return to the on-trade, they are looking to continue to enjoy the high-end spirits they've been drinking at home over the last couple of years, or discover new ones."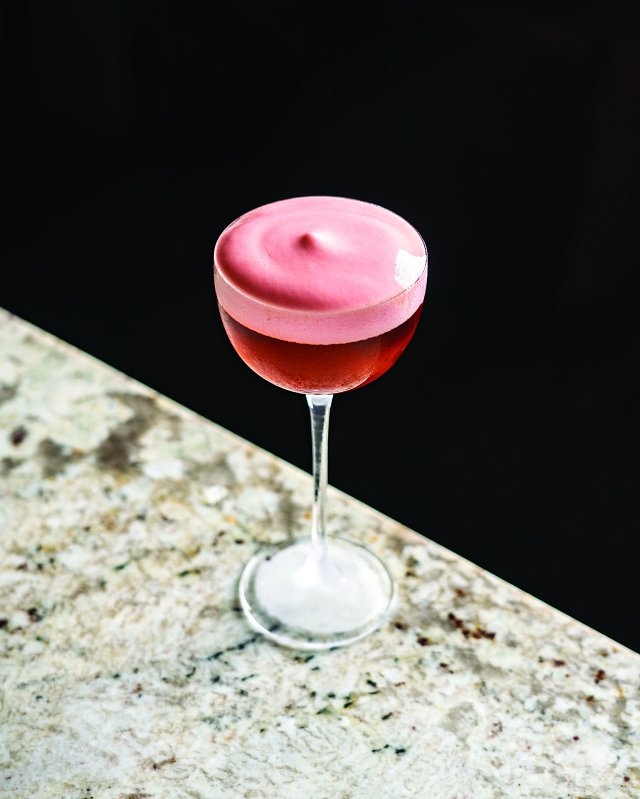 The Pink Is For Boys from Eve's V cocktail menu
All that at-home cocktail making that saw us through the pandemic has given us a taste for interesting, multi-coloured drinks that taste as good as they look. "With an encyclopaedia of cocktails from the Cuba Libre to the Piña Colada, Zombie and more, rum brand owners are having a 'rum punch' for partnerships to create flagship cocktails," says Towe. "Introduce new brands to customers by showcasing a 'rum of the month' and make an 'old fashioned' new!"
---
MENU MAVERICKS
To make the most of your venue's drinks selection – wine, spirits or otherwise – it's important that your menu does it justice. "Whether it's on traditional paper, an app or even a chalk board, a menu will help anchor your customers and stop them defaulting to the lowest common denominator," advises Neave. "You should also put the menu on your website," she adds. "There's loads of research out there to show that those who are more likely to spend on wine and spirits want to understand the offer before venturing out. On the menu itself, don't get bogged down in super long tasting notes. Keep it short and pithy."
The recently launched cocktail menu at Eve, called 'V'(like the Roman numeral, rather than the letter), is divided into five sections: Agave, Juniper, Grain, Malt & Corn and Sugar Cane, making it easier for customers to digest. Each represented by three cocktails, the spirits are used in diverse ways that showcase the versatility of the liquid, explore complementary flavours and experiment with exciting techniques and ingredients. "The Brusketta Martini is a combination of sourdough vodka, gin, tomato, rosemary and brine, while the 24 Carrot combines discarded chardonnay vodka, timur berry, rhubarb and carrot to create a juicy aperitif," says Grisafi. "Double Dutch uses smoked butter distilled gin, maple and chocolate to create a malty, buttery flavour, and Cereal Killer is the ultimate, creamy evocation of breakfast – bourbon, rum, malt, coconut vanilla and feuilletine." Now that's menu creativity at its best.
Operators should understand that there's no set rules for the drinks they choose and how they choose to promote them, but these tips are easy to implement and the results really will reflect in your profits. Be sure to choose brands that resonate with you and your venue's message, keep staff updated and informed on menu changes and developments and, above all else, keep those bevvies flowing!
You may also be interested in…