Bar review: Mama Shelter
The London outpost of the Mama Shelter brand delivers decent drinks, decadence and eccentric design just a short stroll from Victoria Park, as Tristan O'Hana discovers.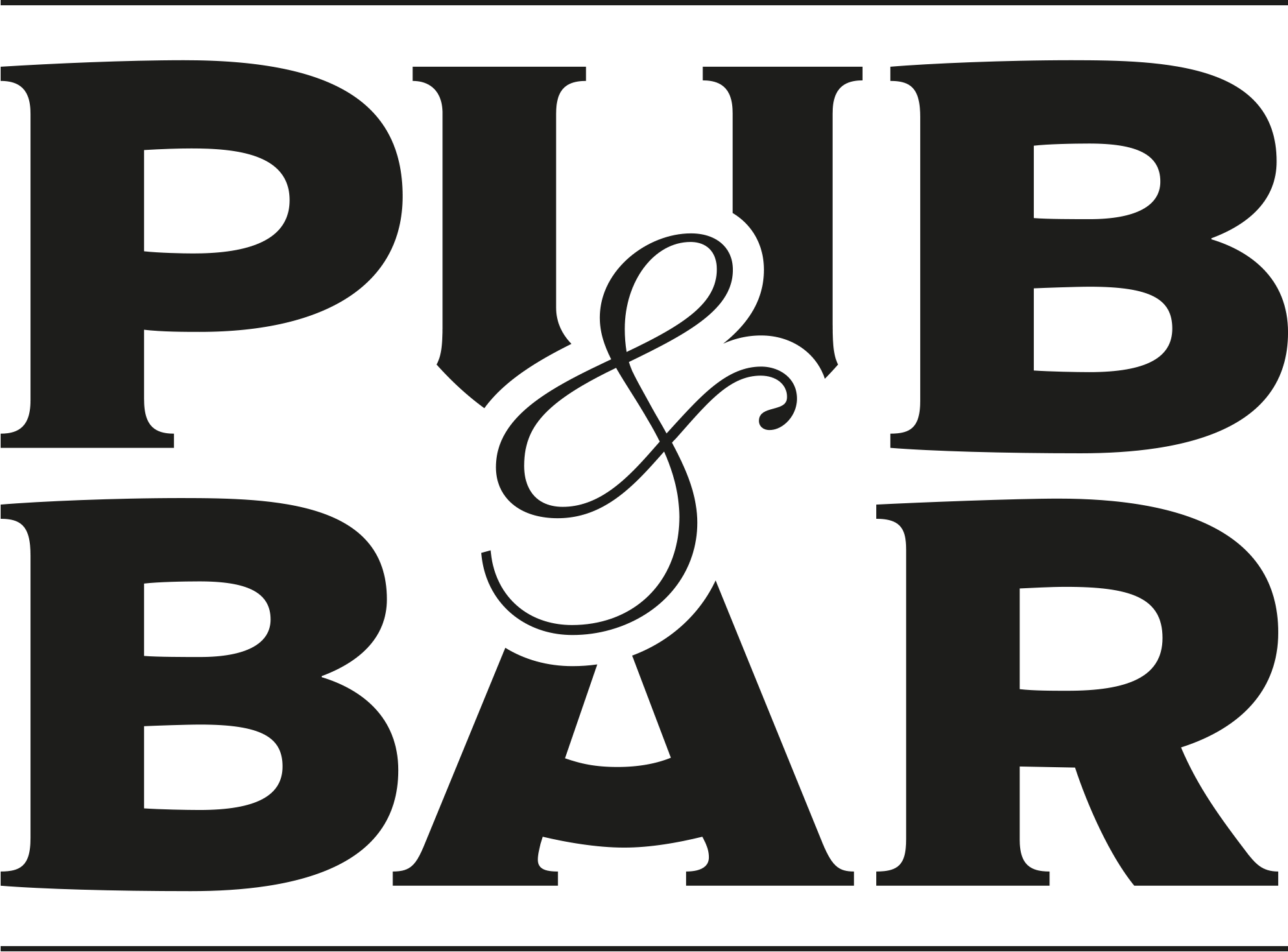 Sep 8, 2022
I first experienced the Mama Shelter brand in LA back in 2018, while attempting to be cool on my honeymoon. I don't know if any other skinny, pale Brits out there have ever attempted to be cool while hanging out on a Hollywood rooftop, but let me assure you that most of the other people there are much more attractive, tanned and musclebound than you. You, my friends, are not cool and neither am I. You can only be skinny, pale, British and cool if you're in a famous indie band, so, naturally, I did my very best to put out that vibe.
But my word, the vibe. What a spot Mama Shelter has itself (or 'herself', as the brand likes to say) for its LA outpost. Views across the Hollywood hills, sofas, sunsets and sexy people all being effortlessly attractive while sipping on a range of amazing cocktails. We even had a couple of hummingbirds floating around our heads while we were there, tranquilly grazing between the display of plants and flowers that adorned the bar's lounge areas. It was a pretty blissful scene. So, when I was invited to visit Mama Shelter in London's Hackney last month, I did wonder whether an east London equivalent of the experience would be possible. Time would tell.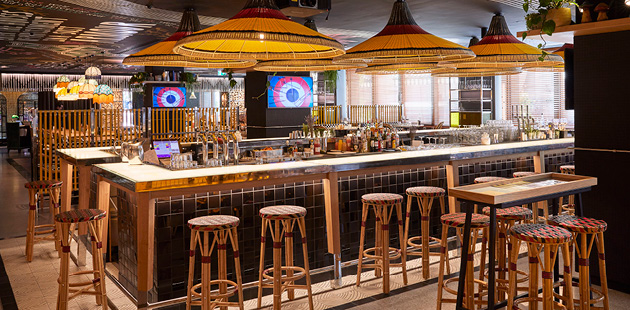 The main bar in the hotel
The hotel brand is part of the Ennismore portfolio, following the merger between Accor and the lifestyle hospitality company in 2021. Accor had bought a 35% stake in Mama Shelter in 2014, in order to speed up its global expansion. The French hotel group, founded by the Trigano family (who are also behind the all-inclusive holiday business Club Med), has since grown to 17 sites worldwide and is due to open its first in the Middle East (Dubai) later this year. Accor and Ennismore are known for the delivery and rollout of renowned and recognisable brands – Mama Shelter is no exception.
If you take the train to Mama Shelter and decide to walk from Hoxton station, the stroll along Hackney Road to the hotel offers a wonderful tour of some of London's most impressive pubs, bars and restaurants. Venues like Yard Sale Pizza, The Marksman, Morito and Sager + Wild all acted as gigantic lunchtime distractions when I visited Mama Shelter in August. If you come from other directions, you've got Brawn, Satan's Whiskers and the inspiring Ozone Coffee (go there for breakfast immediately). It's fair to say that this imposter of an editor had once again found himself out of his depth in coolness. And then you get to the hotel, with its imposing black exterior and striking white logo; its open front windows that allow the gentle beats within to creep out onto its pavement seating; its adventurous aesthetic; its giant table football; its multiple bar areas; its karaoke booths… Maybe the lavishness of LA is transferable to the bohemian grit of east London?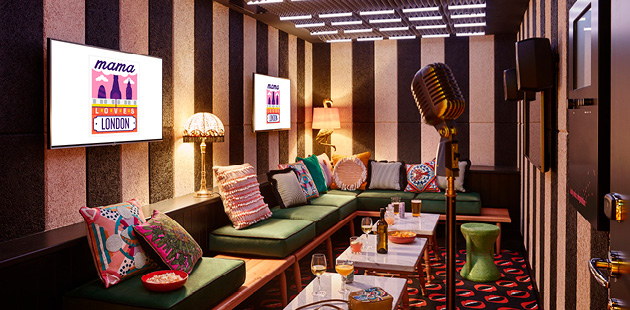 Karaoke at Mama Shelter
The F&B of Mama Shelter Shoreditch is made up of its restaurant, bar and garden bar, all immediately in view once you walk through the entrance. The garden bar, in truth, is more of a greenhouse bar – a glass-fronted and glass-ceilinged cube, with an array of table and chair styles surrounding a central square station. Most drinkers in here are making their way through the Mama Shelter cocktail list – a fine selection of classics and bespoke concoctions, including the rather impressive white negroni (Beefeater gin with Suze, Gentian French liqueur, Lillet blanc and a dash of Cointreau).
To get to the garden bar, you have to walk through the restaurant area, which serves up breakfast, lunch and dinner to guests and visitors alike from 8am to 10pm. This is also where the main bar is located, which offers some local beers on tap from London Fields and Hackney Brewery, as well as a cider from Normandy – a nod to its French foundations. There aren't many wines on offer by the glass, but this isn't really an issue, as Mama Shelter's house options have been carefully chosen and most likely please most patrons. The Gran Cerdo Blanco is a fine white choice and the effortless Ciello Nero d'Avola favourably flies the red flag at £6.50 a glass.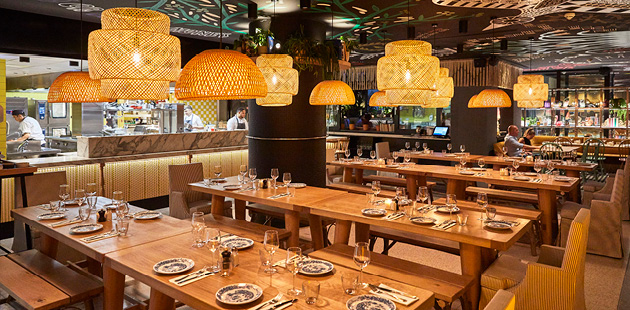 Mama Shelter's restaurant in east London
While the food menu also takes inspiration from the brand's French heritage, you can see that it is built around dishes linked to the hotel's other locations. London has its traditional fish and chips; there's a California rainbow salad; and a peri peri chicken burger connected to Lisbon. The 'nduja doughnut on the starters is an intriguing dish – deep-fried dough balls filled with 'nduja and served with a smoked paprika mayonnaise (£8.50). Elsewhere on the starters, there's a decent yellowfin tuna (£8.95) and a burrata that comes with a pink grapefruit salsa (£8.95). The chicken schnitzel (£17.50) from the mains is well worth an order – no fuss or fancy frills, just a classic done well. If you're looking to push the boat out a little further, the grilled swordfish served with curried king prawns is your best bet (£17.95). On this occasion, we were dining with our one-year-old, who made very light work of the pea and shallot tortellini, which came with a vegan feta cheese.
Mama Shelter is a fun brand and an energetic addition to the Ennismore portfolio. The prices aren't exactly as cheap as the chippie down Hackney Road, but they're not nearly reaching the sort of levels climbed to at, say, Seabird at The Hoxton in Southwark – another Ennismore project. That's a re-mortgage of a lunch. Mama Shelter, though, has found its consumer base and catered to them in a way that feels bespoke to the area, but in reality is unique to a lifestyle demographic found in cities all around the world. A demographic that, make no mistake about it, is very cool indeed.
You may also be interested in…