Feature: Meat-free menus
With more guests looking for meat-free options on menus, what should pub and bar operators be considering when catering to this growing market?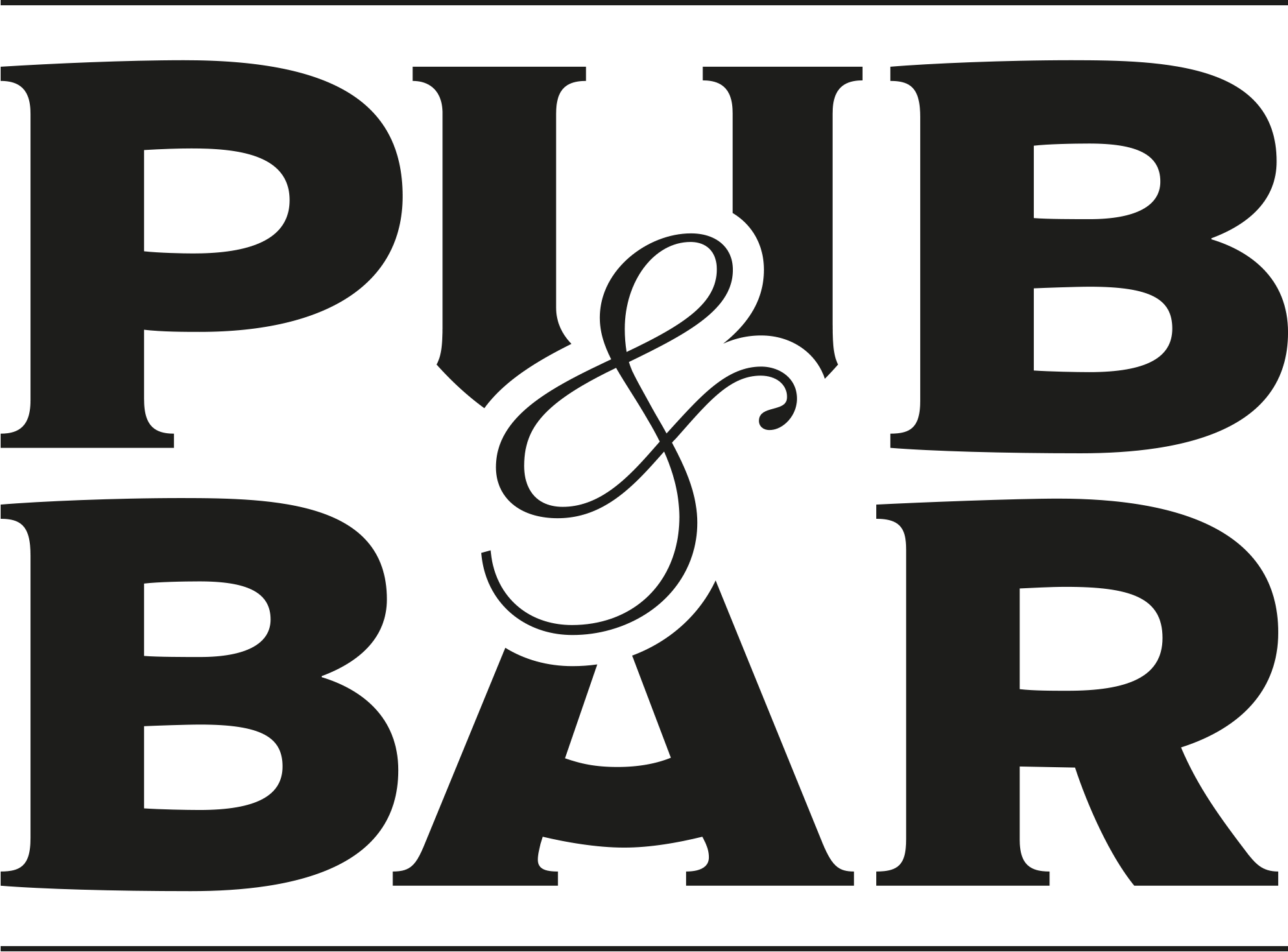 Jul 6, 2022
In 2019, just 8% of people planned to reduce their meat consumption and eat more plant-based food. At the start of 2022, this increased to 43% (One Poll). Nearly a third of consumers in Great Britain acknowledge the health benefits of a plant-based diet (YouGov). One in three UK adults want to see more meat-free choices on menus in pubs and restaurants (KAM). Daily meat consumption in the UK has fallen by 17% in the last decade (National Food Strategy). Shall we go on? Because we could, you know.
There's no which way about it – UK consumers are eating less meat, and while many are choosing to do this when dining at home (saving their quality meat fix for dining out), habits and preferences are being rooted, leading to more plant-based, vegan, vegetarian, pescatarian and, yes, flexitarian choices out-of-home. 'Choices' being the key word here. If the stats don't lie, the question is whether the modern on-trade is doing enough to meet the demand for meat-free options. Are venues living up to the expectations of the contemporary consumer? The answer? Yes and no.
Pubs and bars have certainly taken huge strides to adapt menus over recent years, creating new takes on old dishes and introducing some meals that, 10 years ago, would have had most tables of diners laughing all the way to the abattoir. "What's 'kih-noah'? "Oh, you mean quinoa, sir. It's a protein-based seed – a really healthy carb option." "Right, alright then, pal. I'll have the burger please. Lol." And yet, here we are, where millions are now aware of these alternative ingredients and, vitally, how possible it is for venues to offer delicious meals that don't rely on meat. But some are still falling short. If you're reading this and thinking that your pumpkin risotto or goats' cheese tart is still the absolute business, then read on, as when it comes to a meat-free menu, there is so much more to consider.
"According to a recent YouGov survey, more than a third of people in the UK are interested in following a vegan diet, while as many as 36% of UK adults say that a plant-based diet is 'an admiral thing to do'," says Paul Saunders, marketing manager at Major International. "These stats should be enough to make any pub and bar operator team take note of the importance of a quality, varied meat-free offering. No longer is it acceptable to have a single vegetarian dish, almost as an afterthought, as customers are looking for choice, quality and variety."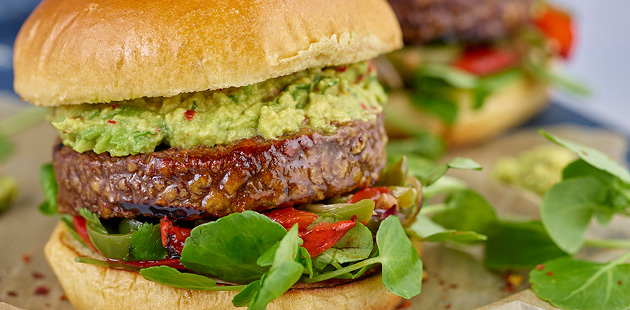 KaterVeg! Vegan Qtrpdr with avocado from Central Foods

It doesn't cost the earth
While many diners across the UK are cutting back on meat for health reasons, there are a huge number of people who are paying attention to the environmental benefits of such a reduction – the science suggesting that it will ultimately decrease greenhouse gas emissions, deforestation and soil degradation. In turn it could save a large amount of land and water, and will increase biodiversity.
"People are becoming more environmentally aware and reducing meat consumption is a positive step to counteract the large environmental footprint of meat, particularly red meat," says Michael Hunter, managing director of Meatless Farm UK & Ireland. "The uptake of plant-based dishes allows for more experimentation and exploration of meat-free alternatives, which, due to the like-for-like experience of meat-free alternatives, makes it a more enticing offer for both conscious meat eaters and plant-based diners."
Of course, what operators need to be careful of here are the 'Yeah, but…' crew. "You have more veggie options? Yeah, but you still use loads of dairy!" "Soy instead of meat? Yeah, but soy is also bad for the environment…" Both valid points. The lesson is that if an operation is going to market the potential positives of a meat-free menu, then the replacement dishes and ingredients need to stand up to the same argument.
"Soya is a complete protein, meaning it contains all nine essential amino acids which the body needs but cannot make itself from other food sources," says Gordon Lauder, MD of frozen food distributor Central Foods. "But soya sourced from overseas can be grown on land that contributes to the deforestation of the rainforests, so caterers looking for sustainable options need to monitor their of sourcing supplies carefully."
Lauder suggests looking for non-GMO, EU soya that is grown in existing, established agricultural areas without the use of the controversial herbicide glyphosate – a positive from both an environmental and health point of view.
"The National Food Strategy recommends that meat consumption falls by 30% in the next 10 years, so the demand for plant-based products looks to be going only one way – and that's up," adds Lauder.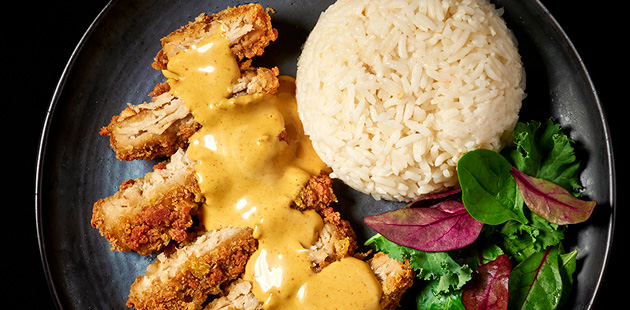 Katsu chicken from THIS
The freedom of free-from
While a meat-free menu can still contain fish, dairy, eggs and other animal-based ingredients, operators would be wise to consider devising dishes that tick all of the boxes to create time in the kitchen as well as assurance in the dining room. Knowing the difference between a meat-free dish and a vegan dish is easy, yes, but appreciating the long-term benefits of creating a one-size-fits-all meal is becoming more necessary in UK pubs and bars.
Pub & Bar is seeing more and more examples of such adaptations in the market – the folks at Yummy Pub Co, for example, who use a gluten-free crust on all of their pies so gluten-free diners who also happen to be vegan can order free from worry (and gluten). Then there's the plethora of grain and salad bowls that are appearing on menus, which savvy operators are customising by allowing guests to add the ingredients suited to them. The Frogmill, the 2022 National Pub & Bar of the Year, lists chicken, halloumi and vegan feta as options to add on top of its quinoa grain bowl, appealing to meat eaters, vegetarians, vegans and gluten-free diners all at once – if a meal can be ordered by anyone and everyone, pubs can sell more of it.
So, where do you start? Well, it's clear that suppliers are working hard to assist kitchens in any way that they can. One of the difficulties with vegan recipes, especially for chefs who aren't used to vegan cooking, is getting them right. To help pub and bar operators come up with satisfying vegan menu options, Rational UK has put together a selection of vegan recipes that are available to download for free via the company's ConnectedCooking app.
"The demand for vegan food was always going to grow," says Ross Crook, regional development chef at Rational UK. "However, the pandemic has given it an even bigger push, by focusing people's minds on issues such as healthy diets and the environment – and vegan food ticks both boxes."
Much of the industry was aware that the meat-free category was going to grow, certainly, but many must have been surprised at how quickly that has happened. Fortunately, the speed of the growth in demand is being matched by rapid supply and innovation.
"The pace at which this category is moving means there are constantly new products and innovations that can help operators maximise their plant-based potential," says Andy Shovel, co-founder of THIS. "I created THIS with my friend Pete Sharman, having previously ran a successful meat burger business. We're both ex-meat fanatics, so we understand the level of texture and taste needed from meat alternatives."
It truly is a multifaceted area of a menu to manage – creating a meat-free offer in this day and age goes far beyond the aforementioned pumpkins and tarts. Health, environment, sourcing, cost, sustainability, taste, satisfaction… if your guests are giving this much thought to this side of the diets, you should be doing the same when it comes to this side of your menu.
CONTACTS
Central Foods centralfoods.co.uk
MAJOR INTERNATIONAL majorint.com
Meatless Farm meatlessfarm.com
Rational rational-online.com
THIS this.co
You may also be interested in…