Feature: Pan Asian pubs
Pub & Bar chats with The Breakfast Group's Eric Yu about bringing Chinese hospitality to the streets of London.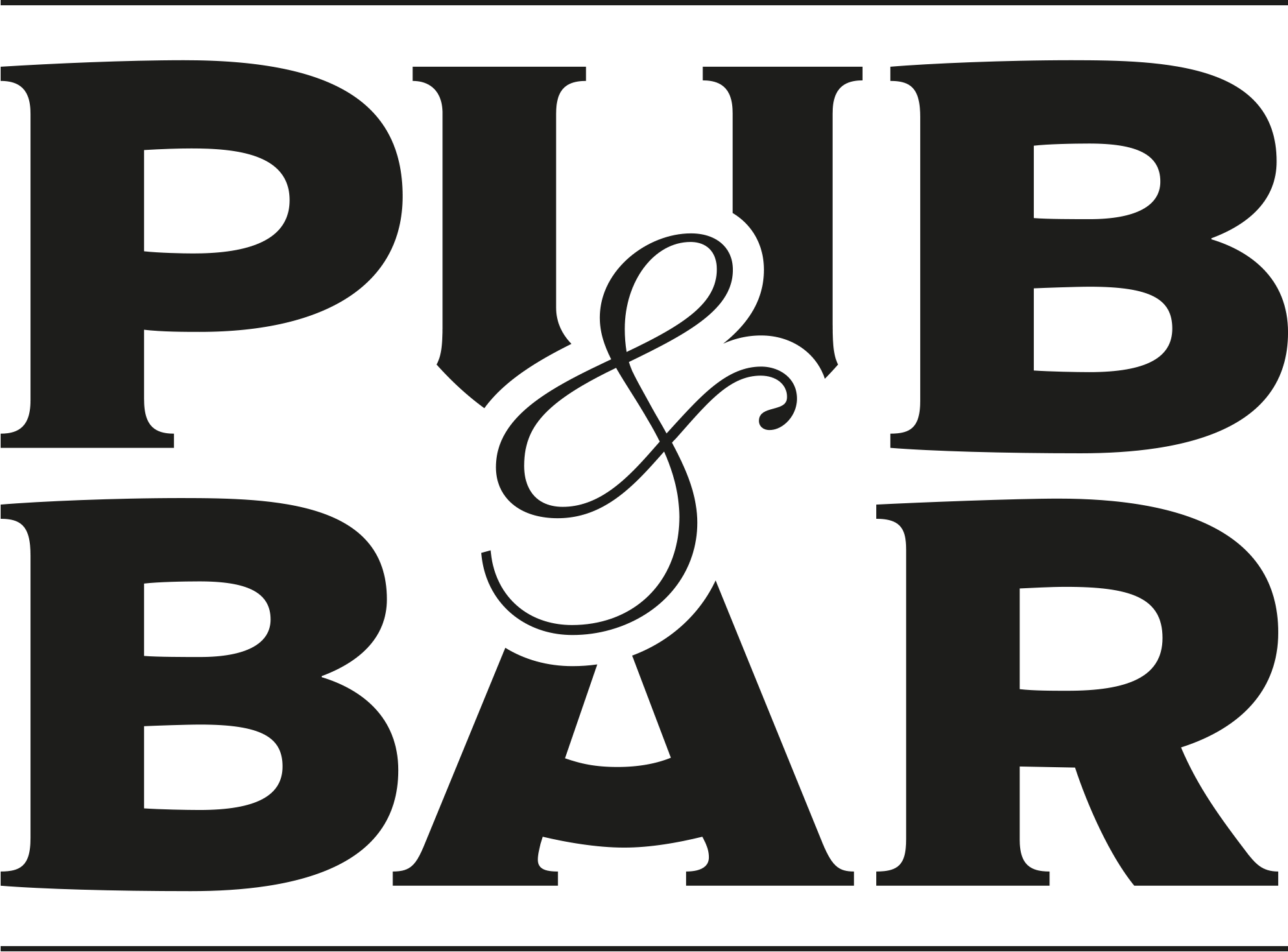 Feb 1, 2022
Opium is a hidden gem of a bar, tucked away above a dim sum restaurant in London's bustling Chinatown. Ahead of Chinese New Year on 1 February, Pub & Bar made its way to the centre of the capital, journeyed through Opium's discreet Jade door and ascended the stairs for elegant cocktails, dim sum and a talk with Eric Yu, chairman of The Breakfast Group, to discuss Chinese food and drink, operating in central London and how to capitalise on one of his most important trading days of the year.
P&B: Thanks for chatting to us, Eric. Can you start off by sharing how you bring the vibe of 1920s Shanghai to central London?
EY: Our cocktail bar is in the heart of Chinatown, which immediately evokes a Chinese and Shanghai feel. The busy sounds and smells of the street below have a Chinese city vibe. Then we are in an old house across multiple levels where the floors are very higgledy-piggledy, which further lends itself to the mysterious nature and Shanghai feels of the bar. Being hidden behind just a single Jade door straight away makes our guests feel like they are coming somewhere secretive and feels very speakeasy-like.
With my upbringing being in Hong Kong, I have a sharp eye for Chinese design, which can be seen in every inch of the decor inside Opium, including even some of my own personal photos and family ornaments. The design of the decorations with attractive ornaments dotted around, the patterned wallpaper, soft fabric chairs and even a map on the wall in the Academy Bar, are all Chinese-inspired and bring to life the 1920s Shanghai speakeasy vibe. The mysterious and seductive feel of the bar makes it popular with those looking to be transported to a bygone era, great for escapism and an immersive-feeling concept in London's competitive bar scene.
Next year, we plan on launching a second 1920s Shanghai-inspired concept with the opening of Lucy Wong. Location to be revealed in January 2022.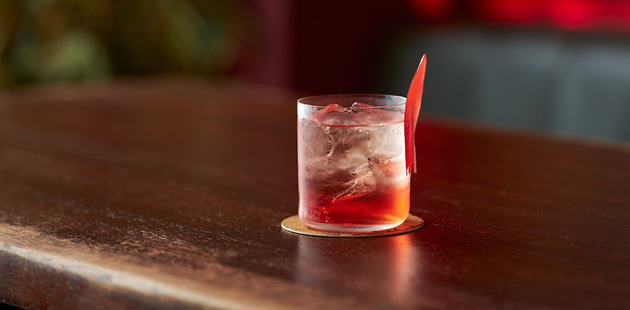 Cocktails at Opium, Chinatown
P&B: Not only does Opium have three cocktail bars under one roof, but it's also a dim sum parlour. What inspired you to blend these two popular categories – cocktails and Pan Asian cuisine – together?
EY: I grew up eating dim sum and have a strong taste for good cocktails because of my background in the London late-night scene. So, it was always an idea for me to put the two together one day. Small plates go very well with a cocktail offering, as you have guests with different levels of hunger, so they can then elect to eat as much as suits them and enjoy rounds of food with rounds of drinks. Dim sum has a snacky sense, but is soothing comfort food. London's exploding street food scene and demand for authentic, exotic foods has seen a growing appetite for dim sum in more recent years. The dim sum is clean to eat vs more curry-orientated or messy noodle dishes, making it popular for various meet-ups and perfect for dates. Our location in Chinatown also helps, as there is excellent access to delicious dim sum ingredients on our doorstep.
P&B: What's it like to operate such a unique concept in the heart of Chinatown?
EY: It was an obvious concept to have in the heart of Chinatown. Being Chinese, I always wanted to have an oriental concept in London, and Chinatown seemed the perfect place for it. I was also keen to challenge the traditional value-driven offering in London's Chinatown with a more premium and high-end offering.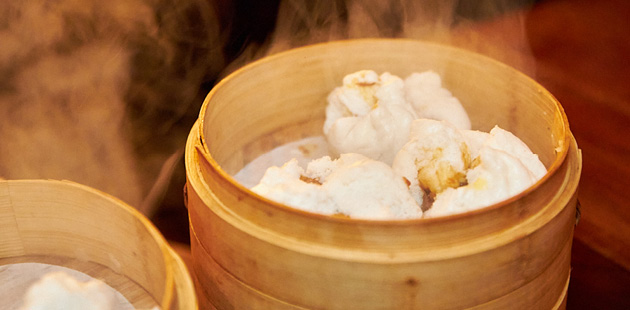 Part of Opium's dim sum offering
P&B: Chinese New Year is fast approaching – how do the festivities take shape in Chinatown?
EY: Chinese New Year is a massive event for me and my family. It is Christmas, New Year and more rolled into one. It is the biggest day in the calendar. As with all Chinese celebrations, Chinese New Year is centred around food. It is an exciting day for the younger Chinese people as there are red envelopes filled with money.
In Chinatown, there is a visible difference with the ceiling of red lanterns down Gerrard Street. Each business on the street goes to town with decorations and interesting menu specials, as the celebration is food-driven and people eat extravagantly around this time of year.
In recent years, the younger generations are incorporating both food and drink into their Chinese New Year celebrations.
P&B: Will Opium be doing anything special to mark the occasion?
EY: Chinese New Year is a very important celebration in Opium. We exclusively launch a special menu available throughout the week of Chinese New Year. We also host cocktail and dim sum masterclasses where guests get to experience shaking their own cocktail, learning our Opium top tips, and pairing perfectly with different dumplings. We extend our opening hours and offer a set menu that may be pre-ordered in advance via table bookings through our website. We decorate Opium with Chinese lanterns and banners, and offer presents such as red envelopes with exclusive discounts, extra drinks and tickets for our masterclasses.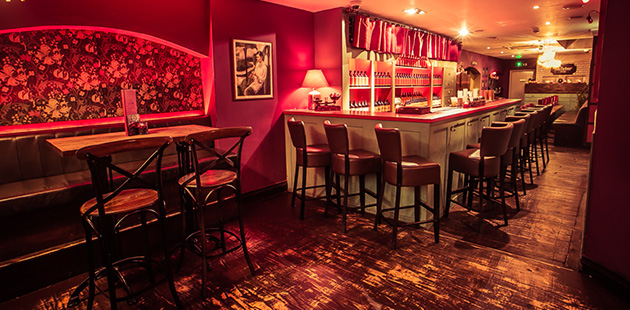 Ready for service
P&B: How have you infused Chinese flavours and traditions into your cocktails?
EY: It did require a bit of homework, as the team in Opium is composed of European nationalities and so, naturally, some are not familiar with all the Chinese traditions and/or food culture. However, we have loved digging into Chinese culture, as there are so many elements we can play with. To give a few examples, our Sesame Old Fashioned is a great cocktail using a 'fat wash' process of Bourbon and roasted sesame oil. We also have our Cloud of Pearls cocktail, based on a jackfruit shrub (a concoction based on fruit, vinegar and sugar), lemon balm, goji and served with yuzu pearls that burst into your mouth when drinking. We also use common Pan Asian ingredients such as lychee, ginger and lemongrass in our cocktails.
P&B: What makes the Pan Asian approach such a great option for pub and bar operators today?
EY: Pan Asian food is incredibly comforting and an overall crowd-pleaser. People can't make it themselves at home due to the craftsmanship and ingredients to make many popular dishes, so it feels like a treat and worth going out for.
More specials must be added to the menu for Chinese New Year, from lobster to beautifully crafted desserts. The added specials and attention to presentation is essential for this celebration. The decor is vital for a Pan Asian concept, but around Chinese New Year, the flush of reds and the lanterns make it visually clear that you're celebrating this special day.
You may also be interested in…