Feature: Televised sport
This year promises to be a big one for sport, and with so many major sporting events disrupted in 2020, the appetite for games on the big screen has never been greater.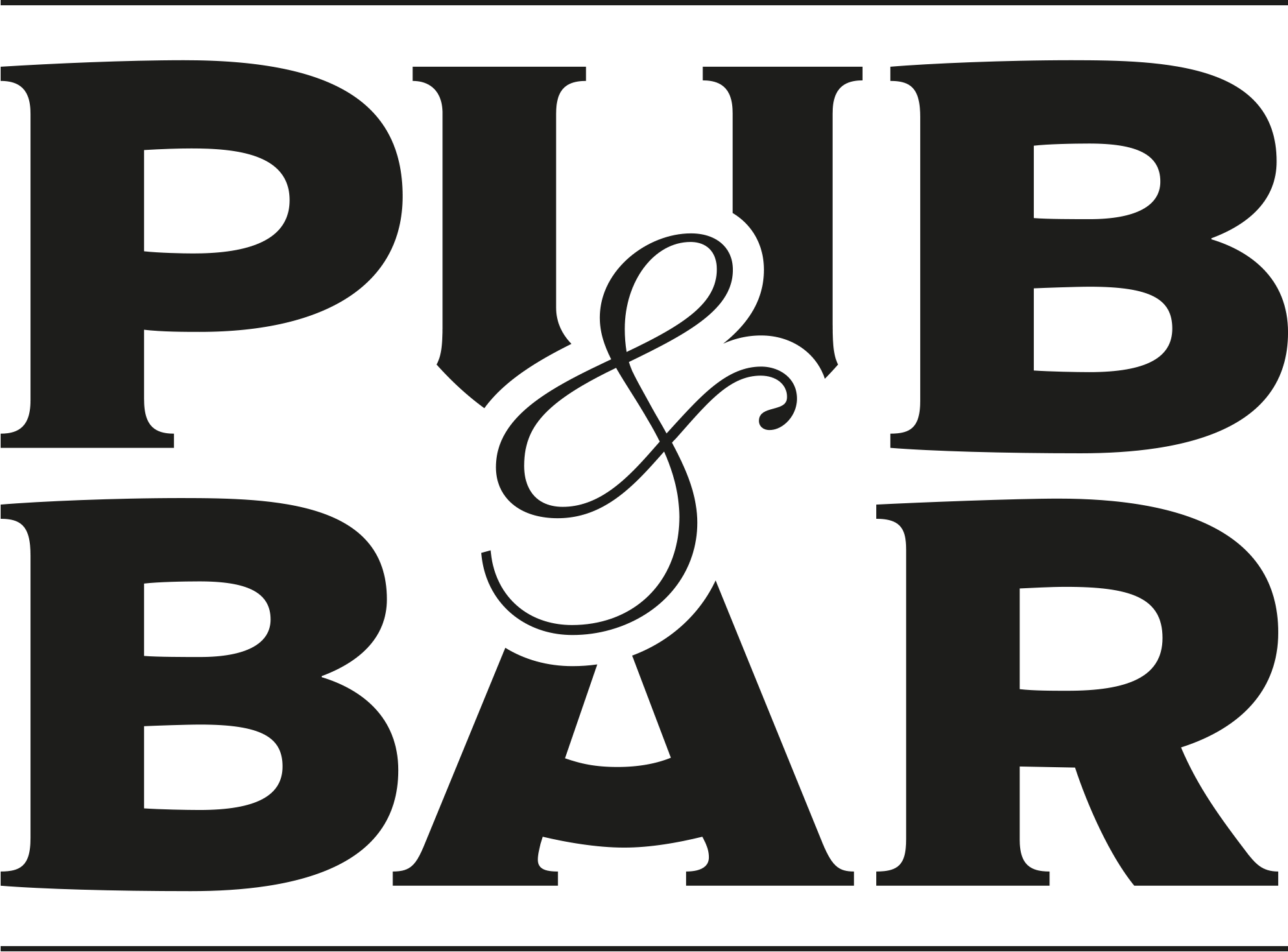 May 19, 2021
There are few things in life finer than the pure ecstasy pulsing through a crowd of people watching a game together. And though this year's screenings may demand a little more restraint from individuals (it's hard to picture how intense a chair-confined celebration might be if England, Wales or Scotland do well in the Euros), it'll be a darned sight better than no sport being screened at all.
If this summer goes to plan, then not only will thousands of pub and bar evangelists be overjoyed to visit venues in person, but they'll also be able to create some stellar sporting memories while soaking up that iconic British hospitality that's been so missed.
With the Tokyo Olympics, Euro 2020 and Wimbledon among the events planned to grace screens all over the UK, guests will be able to unite with their own friends and family to celebrate and can also connect with fans all over the world. And with the right atmosphere created in the on-trade, that magic can be contagious.
"It's easy to think of the world as divided into sports fans and people that hate sport," says Dom Collingwood, co-founder of MatchPint. "The reality is that it's much more complex. Sports fans aren't 40-year-old white blokes screaming at a TV – that's a stereotype that you need to avoid. Sports fans are women, they're young and old, they're families and friends, they're fans and also flirts.
"Some want to watch the game with a nice meal, while others want a stadium-like atmosphere. Think about what has worked for you over the last few years and seek to attract sports fans that will enjoy your offering, rather than changing your offering to suit a new type of customer."
Operators can still profit from screening sports while offering the same incredible food and drinks the venues are known for, welcoming the whole family into the fold, while keeping brand values in check.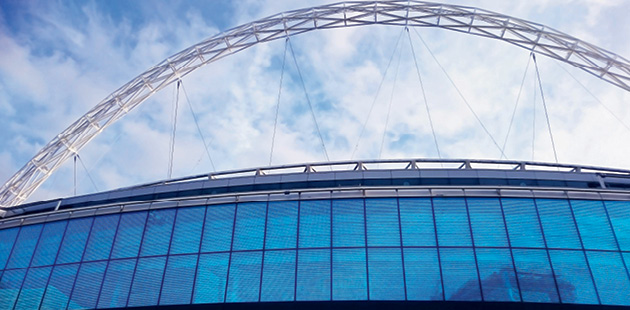 Some of the UEFA Euro 2020 games are being played at Wembley
Remember the summer of 2018?
MatchPint's research with KAM Media revealed that this year's Euros represent biggest opportunity pubs have had to maximise sales since the 2018 World Cup, with more than half of fans planning to watch games in the pub rather than at home. Those glittering months of summer 2018 captured waves of positivity across the country. Even music festivals were screening major games, with revellers taking time away from performances to soak up the sporting glory.
And what's being served at the bar can be just as important as what's on the screen.
"During the 2018 World Cup, over one in every three drinks sold in the on-trade was a beer, highlighting a real opportunity to boost sales within the category around this summer's key sporting fixtures," explains JD Thumelaire, on-trade sales director at Budweiser Brewing Group. "Sixty-eight percent of England fans think venues should stock 'official sponsor' brands during the tournament."
Plus, as Thumelaire points out, sport fans spend 90 minutes longer in the pub than the average customer, so matchday meal deals will allow publicans to encourage consumers to stay longer, spend more and return.
"Pub and bar owners also need to be aware that not everyone will be interested in watching the same game," he adds. "Publicans should consider having numerous TVs around the venue showing different matches."
This could work so as not to alienate certain fans, though care should be taken not to overwhelm guests who aren't interested in knowing the score.
"To make the most of sports, you need to be known for doing it well," states Mick Howard, operations director of Star Pubs & Bars. "Sadly, that may involve temporarily upsetting customers who are not sports fans while big sporting occasions are aired. Alternatively, where space allows, you need the flexibility of zoning and individual sound controls on TVs so that you can keep both parties happy."
Howard suggests that operators offer time-specific food promotions, which can be a good way to pull in customers who aren't sports fans before all the action kicks off, without isolating them. "They're often happy to come in early as they get a discounted meal," he adds.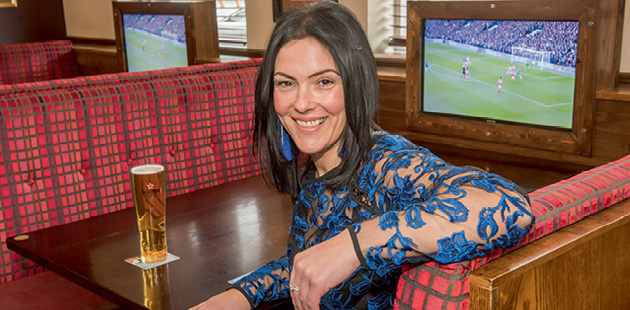 Kathleen Howard, licensee of The Dickens Bar & Inn
Get in the zone
Some venues, like Star Pubs & Bars-leased The Derry in Long Eaton, have created outdoor sports zones, allowing the food-focused pub to operate as normal. They installed three bookable shed-style pods with seating for eight, TV screens and their own beer tap outside. When not used for watching sport, Netflix and chalkboard topped tables keep the whole family entertained.
And over in Scarborough, at The Dickens Bar & Inn, the venue is split into three rooms that share one central bar – a lounge, bar and a DJ area. The projector for sport is at one end, with the lounge at the opposite end.
"In my experience, it is all about meeting and greeting customers and seating them in the most appropriate space," says Kathleen Howard, licensee of The Dickens Bar & Inn, which won the Star award for best sports venue. "You have to create the atmosphere and build a rapport with customers, keeping them informed and checking with them to ensure they are okay. It is a good idea to offer table service when a big match is on so that people don't need to get up. We also created access to the loos from the lounge as previously customers had to walk through the bar."
The business invested about £1,000 in sound control, which Kathleen says was 'worth every penny'.
"You need to keep checking sound levels in different areas of the pub throughout a match to ensure everyone has the ambience they are looking for, as the commentary before is quieter than during a match," she continues. "At half time we'll switch to playing happy upbeat songs. On a Saturday night we'll have a DJ playing which appeals to the tourists staying here and to the sports fans. On those nights, the DJ is the main draw so when there's a game at 8pm we'll put the sports fans in the lounge where they can watch sport in booths with no sound."
Kathleen and her team have found ways to cater for all their customers, capitalising on all the opportunities that come with creating spaces that welcome them all.
Not every venue has such a helpful floorplan, but this style of approach can inspire other operators to manage different guests' reasons for their visit. And it's likely that the jubilant atmosphere has the potential to spread like wildfire if it's controlled effectively to begin with. May the games begin.

Budweiser Brewing Group budweiserbrewinggroup.co.uk
MatchPint matchpint.co.uk