Nightcap operator profile
Hospitality entrepreneur and ex-Dragons' Den investor Sarah Willingham explains why now is the right time to create the UK's leading bar group.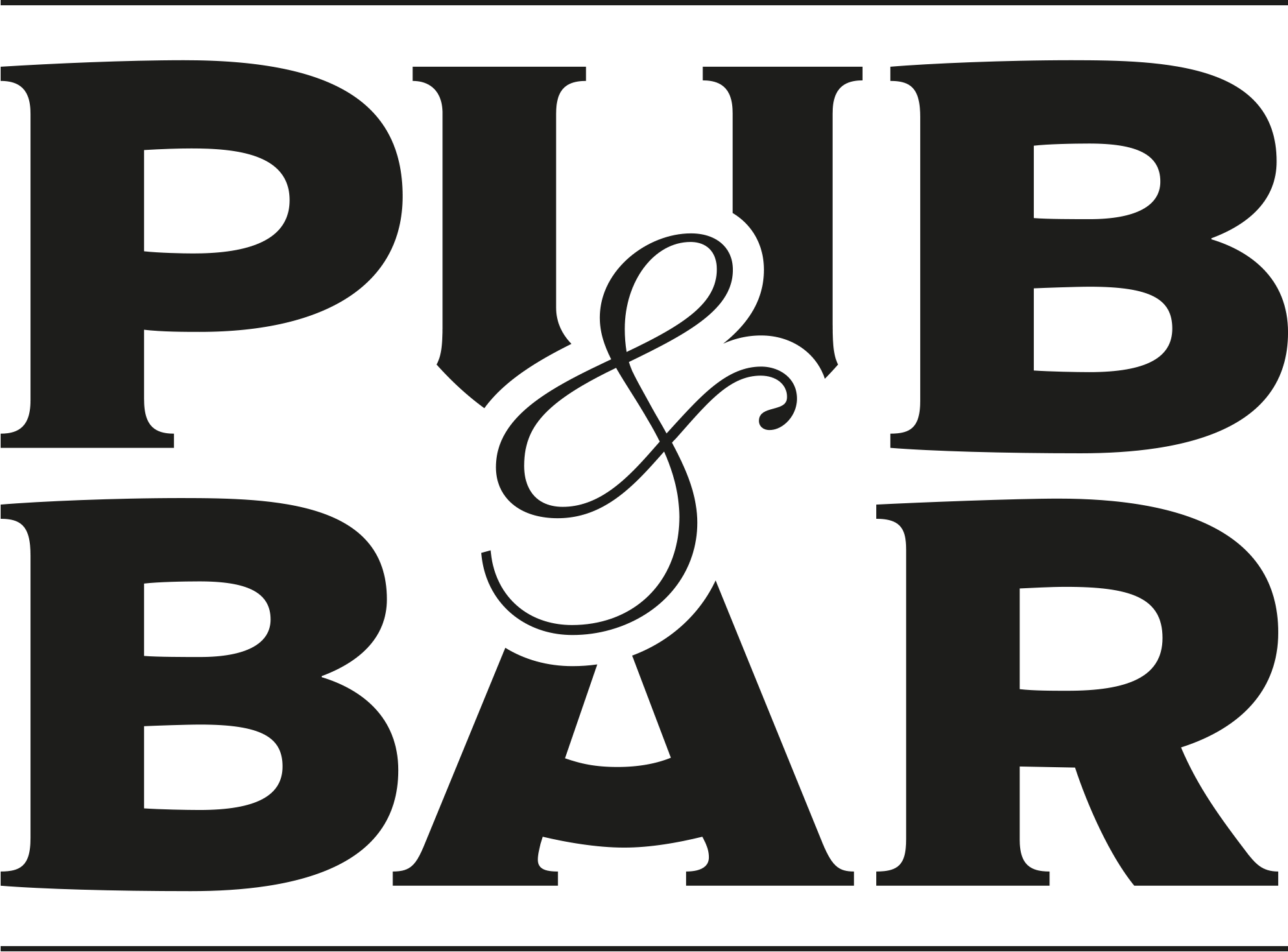 Feb 5, 2021
Our interview with Sarah Willingham took place days after she managed to shake a Covid-19 infection. Her sense of taste is back, but she is still struggling to smell, which she was testing each morning by "sticking her nose in a bottle of gin". It's a fitting experiment for someone who has just floated a new bar group on the AIM, proving she quite literally lives and breathes the industry.
Pub & Bar readers may know Willingham from her TV cameos, most notably the two seasons of investing as part of the Dragons' Den team. But what you may not know is just how intertwined she is within the hospitality industry – in the 90s, she led the international expansion of PizzaExpress and Planet Hollywood. She purchased Bombay Bicycle Club in 2004 and, in 2010, she co-founded London Cocktail Club with JJ Goodman. These days, she is chair of ramen restaurant brand Tonkotsu, and has recently undertaken the little task of creating, launching and floating what she hopes will eventually be the UK's leading bar group. How will she do this? Well, we're glad you asked…
P&B: Sarah, you've floated a new hospitality business in the middle of a pandemic. Please explain your thinking…
SW: It has been a very weird situation and the hardest environment in which I have launched something like this. I have never and will never see a situation like this, where the industry is fundamentally sound, packed with great businesses, with the best examples of entrepreneurs that you can find, but they've all had the worst thrown at them – the result is a lot of them will need help to heal later on this year. Many will survive, but plans for growth and to create more jobs will go out the window.
That's where the Nightcap idea came from – I want to be there to work with these sound businesses to help them heal quicker and to grow to the position that they should be in had this pandemic not happened. It's our vision to become the UK's leading bar operating group through acquiring, investing and expanding drinks-led hospitality concepts, as the wider UK hospitality market emerges from what has been one of the most challenging periods of trading for the sector in modern times.
Nightcap founders (L-R): Raymond Blanc, James Hopkins, Sarah Willingham and JJ Goodman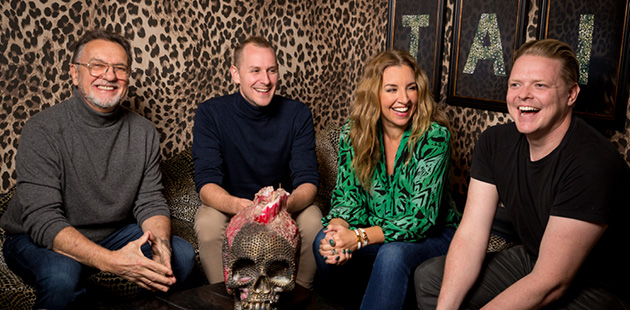 P&B: We assume that means taking advantage of the inevitable increase of available property within the industry?
SW: Yes, but also to work with other businesses so they can take advantage of it too. The balance of power between landlord and tenant has shifted in a way that I've never experienced. There are lots of deals on the table now that are much fairer. When you look at any industry where there are super profits – situations where there are commercial property owners who are making abnormal yields out of these sites – that has to normalise. That shift and rebalancing could be a very healthy thing for the hospitality industry.
P&B: Aren't you worried that some may see it as capitalising on the failure of other businesses?
SW: I've spent my whole life in this industry – since I was 11 – and I love it deep into my soul. It's important that we remember that it's not just Covid that will cause businesses to fail – we've seen large businesses not succeeding over the years for whatever reason. When you see institutional businesses fail, it's heart-breaking. But the reality is you don't want those sites to remain empty – we want high streets full and for customers to go out. Failures can be part of the cycle of a business' life. Of course, we don't want it to happen, but it's the reality.
P&B: The IPO last month saw Nightcap acquire London Cocktail Club (LCC). What's the vision for this brand?
SW: Our overall Nightcap objective is to be the largest group in the public market, which will involve two things. First, successfully rolling out LCC. We've raised enough to go from 10 bars to 40. We know how to do this and we know where to put the next 30 sites. Our plan is to have five open within the next 12 months. Then, secondly, we need to buy and work with other businesses in our sector. We will start with the organic growth of LCC, then make acquisitions and then realise the organic growth of those acquisitions. Being the 'leading' bar group is different to 'biggest'. We want to be the best.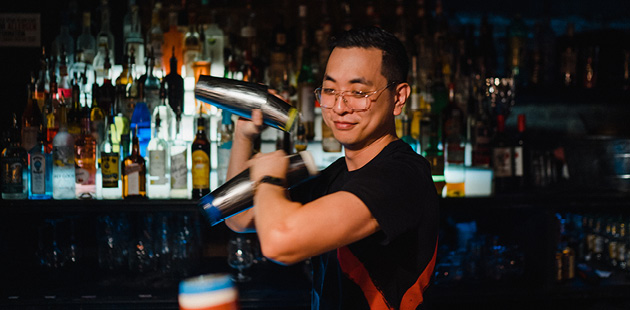 P&B: We don't need to tell you that wet-led businesses can be tricky to profit from. Why are you so sure of the bar market?
SW: I love the drinks business model – it is very simple. When affecting the bottom line of P&L, you have more impactful leavers. Take purchasing – if you focus on the right house-pour spirits, there can be an enormous impact on EBITDA. With food, depending on the sort of site, it's harder to do that because you don't have one thing that represents 70% of the menu, like those core spirits. When you put together a group, those synergies are very real. Let's say we have 150 bars made up of five different groups, if they're all premium, we could have one house-pour vodka, rum and gin for all of them. Again, those synergies across a lovely, simple business model are very real. That's why we're doing drinks… plus they're a lot of fun.
P&B: Are you confident in the recovery of the nighttime industry?
SW: We've seen a shift from people moving from nightclubs to late night bars – millennials don't want to pay an entrance fee for a crap cocktail and a sticky dancefloor. They want to go to a bar where the quality is great and the party can happen there, where they can stay until 2am. That shift is here to stay, with nightclubs having to redo their offer.
The great thing is that I control who we work with in Nightcap. I am not going to buy anything for the sake of buying something. I love turnaround stories – there may be one out there – but obviously the easier ones are the businesses that are already doing really well. We just need to make sure that we get it right. We're under no pressure to just buy something right away. If the right thing comes along, it will be because it's the right business that's going to work for us. We've had quite a few emails so far, but there are only so many operators in the premium bar sector who we would consider.
P&B: You genuinely seem to love the hospitality industry. What is it about the sector that keeps you coming back for new projects?
SW: It's a cool industry – the people in the bars, the sites… they're cool, easy going, extroverts. There's a lot less judgement in our industry than others too. When I was breastfeeding and made the decision that my baby would come with me everywhere, even to AGMs, no one batted an eyelid! Of course, I do think that the problem isn't with the person holding the baby, the problem is with the person who is judging that – but the more we do these things, the more we prove that we can run a business and be a mother. But this is a flexible industry – you don't need to be in the office at 9am, so there ought to be more women leading these businesses. But, yes, it's cool.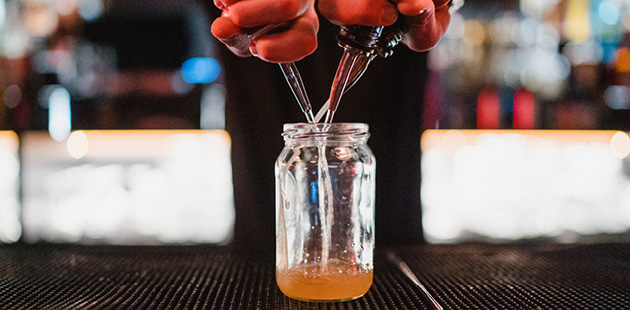 P&B: But what about the people in the boardroom? Are they cool?
SW: The late-night sector is shockingly white and male, but, genuinely, all of the boards I sit on are cool. I don't sit on any fuddy-duddy boards at all. Nightcap is great. I think most boards tend to be older, I would say that. While I can't speak for other businesses, the ones I've been involved in are a lot of fun. We all still dance on the bars, even board members. Also, don't forget that the next generation of board members are coming – the area manager level that we're seeing coming through are way more diverse.
P&B: We noticed you signed the petition for a Hospitality Minister. Do you think this will happen?
SW: It's certainly not dead. We've been the industry that has been the most hit, but has had the loudest voice during this period. We've been crucial to people's mental health. It's going to take years for us to understand the benefits seen from having had that sense of normality in our life – the people in hospitality who put a smile on our face at a time when nothing else seemed normal. That will be studied for years. We have a louder voice than we've ever had, so I'd be surprised if it's completely dead. It's clear we need more representation because of our importance, not just for the economy, but also for the livelihoods of everyday people. The impact is always looked at economically, but I think it goes much deeper than that, which will come out after all of this.
P&B: Great point, well made. So, what's the plan going forward?
SW: We're in regular comms with our main investors and we're looking at sites for LCC, which is exciting. At the same time, we're looking at other businesses. We've raised enough money to grow LCC to 40, so we won't be going back to investors for that business. Our plan is to go back to them when we find another business to acquire, which could happen at any time. We'll be opportunistic in terms of brands on our wish list, but also be very proactive about it.
It has been quite the journey so far, even though we've just begun. We did all of the fundraising over Zoom, then I got Covid, then there was a national lockdown announced when we were fundraising, it was bonkers. Never in my life did I think it would be possible to IPO a business over Zoom in my bedroom. I couldn't be prouder of being part of this incredible industry this year. We have had the worst of the worst thrown at us, but when we have been allowed to open, we have put a smile on our face and carried on ensuring that our customers have some sense of normality in a safe environment. We are so excited about the opportunity to support the bar sector going forward, which has taken such a hit during the pandemic.