Acclaimed Surrey duo to enter pub market
The Merry Harriers in Hambledon has been bought by the owners of Hilltop Kitchen.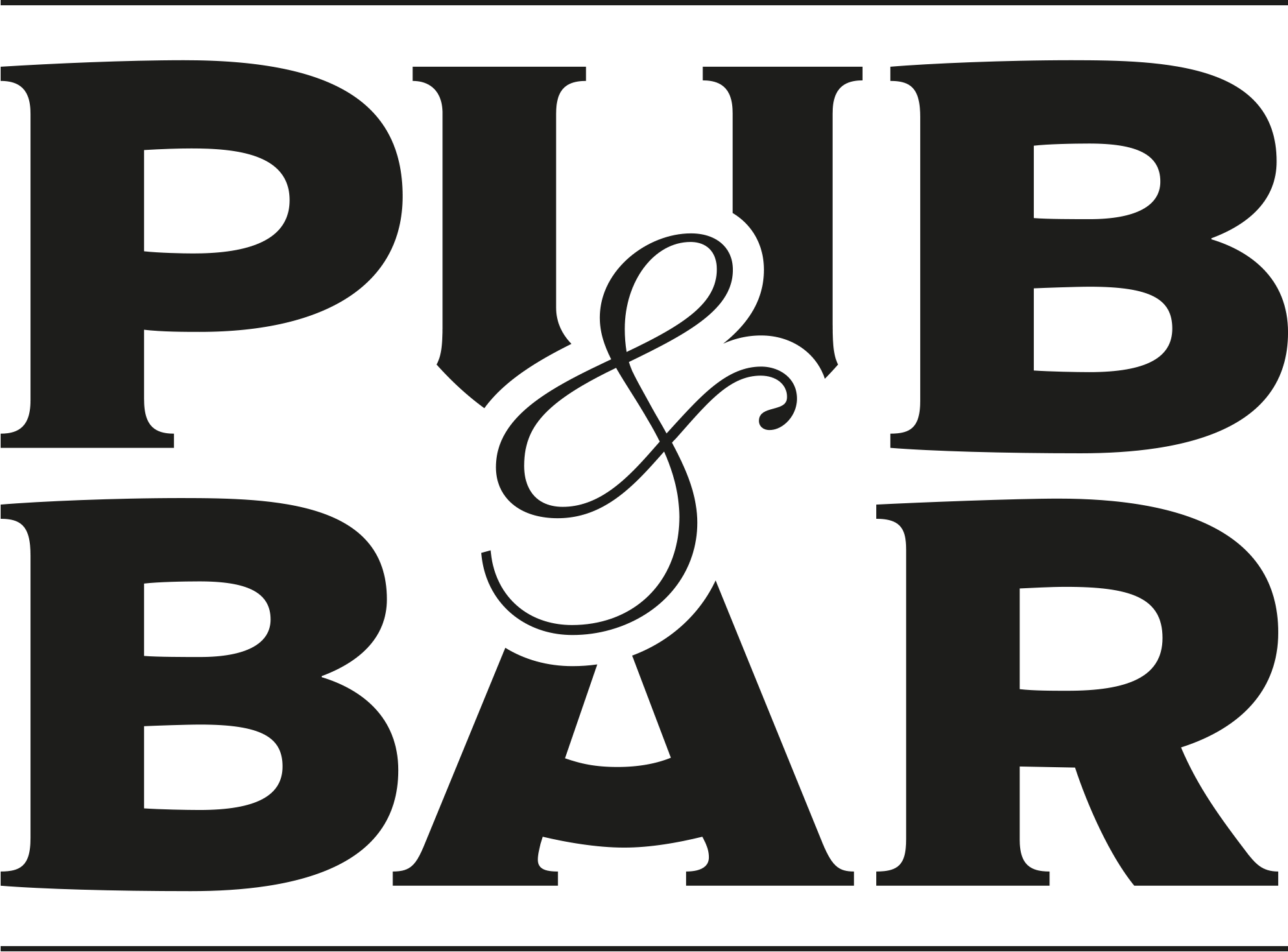 Nov 14, 2023
The Merry Harriers in Hambledon, Surrey, has been bought by restaurant operators Alex Winch and Sam Fiddian-Green.
The 16th century inn was sold by the de Savary family to Hilltop Kitchen owners Winch and Fiddian-Green, who have spent the past two years building the much-acclaimed spot at the top of a hill in Godalming.
Merry Harriers will close for a week while the transfer of management takes place, before the new owners introduce Hilltop Kitchen initially as a pop-up over the winter as they get to know the workings of the pub. It will close for a short while in the New Year for refurbishment.
"Since opening Hilltop Kitchen over two years ago, we have been bowled over by the support we have received, from day one our guests, suppliers, friends and families have been with us every step of the way," say Winch and Fiddian-Green. "We have long admired The Merry Harriers and are honoured to be able to continue and develop this fantastic local pub."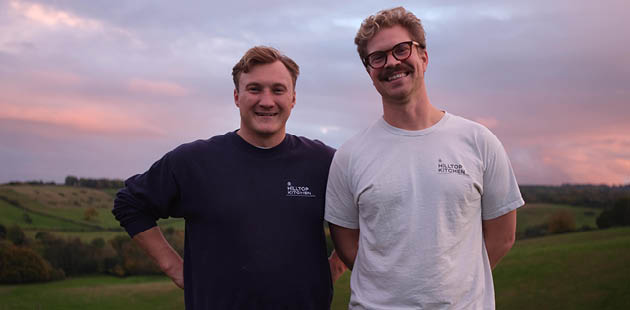 Sam Fiddian-Green and Alex Winch at Hilltop Kitchen's viewpoint
Fiddian-Green trained at Ballymaloe and initially worked in Italy, followed by two years at the one-Michelin star Harwood Arms in Fulham. In 2019, he worked under Paul Cunningham in his two-Michelin starred restaurant Henne Kirkebby Kro in Denmark.
Before setting up Hilltop Kitchen, Winch was restaurant manager at Portland in Fitzrovia and head sommelier at Perth WA's fine dining venue Wildflower. Most recently, he managed Smoke & Salt, a restaurant based from a 40ft shipping container in Brixton.
Pub with rooms
Peter and Lana de Savary bought The Merry Harriers in May 2017. In early 2018, they refurbished the four rooms above the inn and restaurant, and in 2019 added five luxury shepherd huts situated across the road and six garden rooms in a converted barn.
The family also introduced llama trekking in the surrounding countryside, becoming the UK's first luxury inn to offer this outdoor experience.
"My husband Peter and I bought the Merry Harriers six years ago and he spent his time enhancing the pub and adding the shepherd huts to provide a more enjoyable experience for all of our guests," says Lana. "The core essence of The Merry Harriers was its focus and atmosphere as a much-loved local pub. The community was at the centre of those plans as Peter always intended.
"A local family approached me with their wish to buy The Harriers. Without my husband to carry on with his plans, my management team has advised me that this is a good opportunity to secure the future of the pub."
You may also be interested in…