Pub review: The Queen's Head, Dorking
Our editor heads back to his roots, visiting a pub that was once 30 seconds from his house.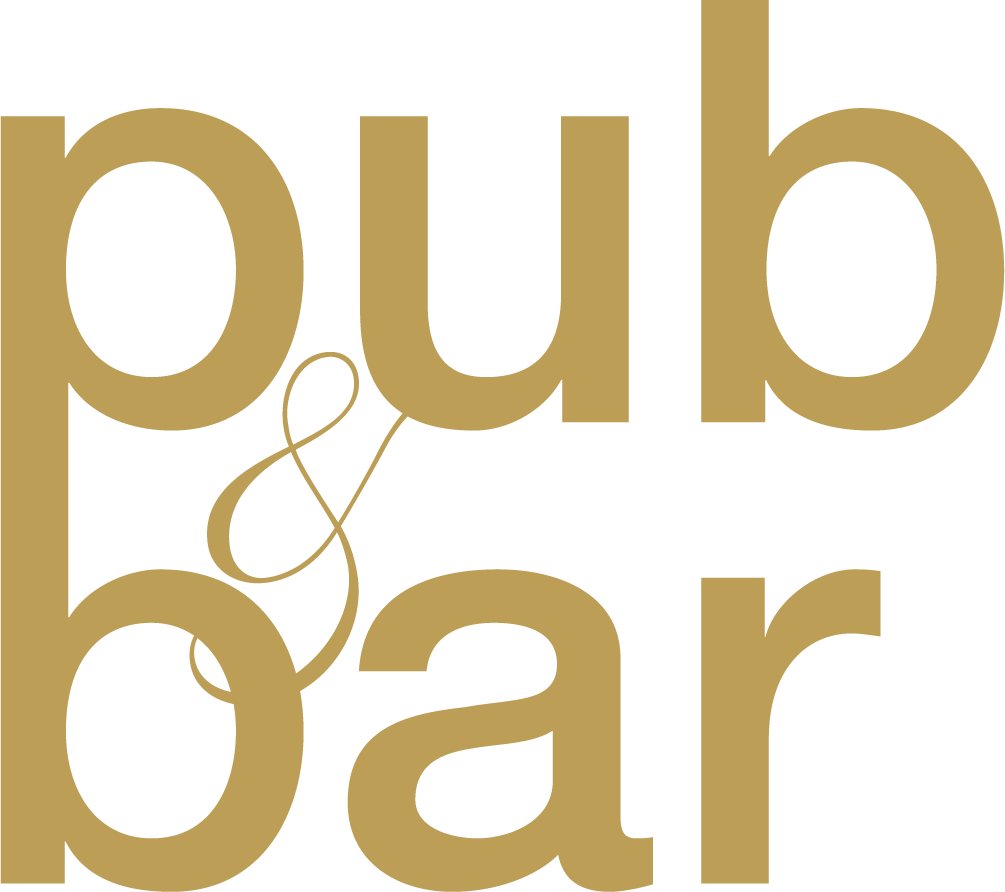 Jul 5, 2021
For some reason, when growing up in Dorking, Surrey, The Queen's Head was never a pub I visited with friends, despite the Fuller's-owned, 1700s building being sat pretty much at the bottom of my road. Maybe it was the fact that, at the time, the pub was known for being one of those places where you could 'get anything', or perhaps it was just because we were more interested in grabbing a late night pizza from the legendary Crostinies next door. 
I do remember on one occasion stopping in with a few mates just before last orders were called, as we made our way home from Dorking high street. Our entrance was met with the expected (but still effectively intimidating) slow turn of the heads from the few flustered faces at the bar – their mate playing darts pausing mid throw to inspect the lost youths who had just entered. It was a long time ago, but I'm pretty sure the guy behind the bar said: "What do you want?" leaving us unsure if he was taking an order or telling us to piss off. We tried placing an order, but he said he was closed, so, with little choice left, we pissed off. 
My how things change. A few years ago, my friends who still live in Dorking started raving about the changes that had been made to The Queen's. A refurb had taken place, a new menu was launched and a consequential fresh crowd started walking through its doors. If that was the pub's first step into the modern on-trade, then its second happened at the beginning of last year, when Manu Bhatt and Adam Simmonds took on the lease. The duo, who met a few years back when working at The Albion in north London's Islington, have taken The Queen's in a slightly new direction. It sounds pretentious, particularly to Dorking residents I'm sure, but it feels a little like London hospitality has arrived in the town. Yes, the drinks have improved and the food is beautifully considered, but all that would be wasted if it weren't for the attentive friendliness and professionalism of the front-of-house team Bhatt has put in place.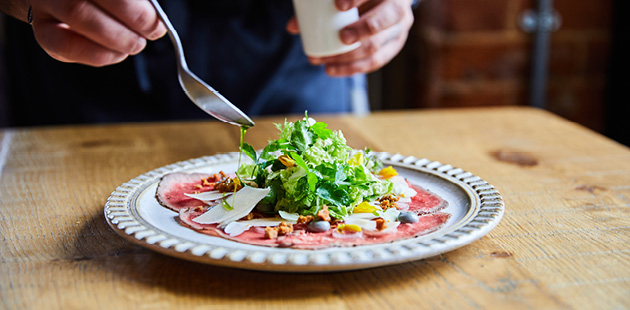 I visited The Queen's Head at the end of May, two weeks after the pub had reopened for indoor service. The tipis erected in the garden last year – which have been the talk of the town – effortlessly pulled in crowds from 12 April, but you could tell the team were happy to have some indoor diners when I sat down for lunch in May. The layout was much the same as I remember from a couple of years back – a central bar allows for a convenient floorplan of drinking tables and separate dining areas, which, if you eat at the back of the pub like I did, allow you to sit close to the challengingly-small kitchen and downstairs prep room. It's a slick operation with many moving parts.
As an old Dorkinian, the first thing I noticed on the food menu were the prices – for a pub in this town, they're quite high. Indeed, Bhatt tells me that he's had a bit of a reaction from not so happy locals. Is he worried? It doesn't appear so. When researching the area before taking on the pub, Bhatt and his team noticed there was a dining gap between Dorking's Côte brasserie and Steve Drake's Michelin-starred Sorrel, which is right around the corner from The Queen's. When you put it like that, the menu and its prices are bang on.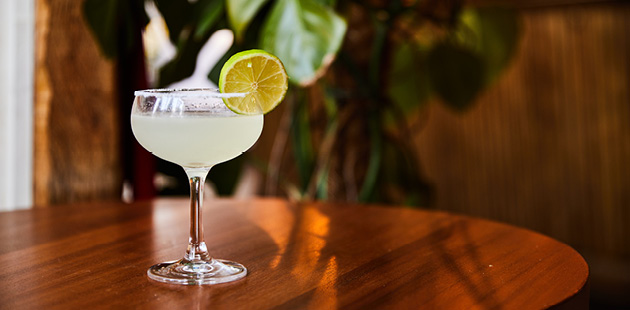 Aside from the well presented 'pub classics' (three different burgers, fish and chips), the dishes make for an intriguing read. Under the stewardship of chef Carlos, there's a multinational influence clearly flowing through this kitchen. One moment you're considering mussels cooked in a Thai green sauce, the next your attention is swayed by an Italian-inspired tomato tartare – the latter is a fun choice, served with asparagus, toast, burratina (for an extra £1.95) and, the icing on the tomatoes, some delicate little basil meringues. Then there's a soy and ginger crispy short rib, with Asian slaw and seaweed. Where do you begin/end? And these are just the starters! 
I suppose the only negative of offering such a diverse menu is the time lost by customers to indecision. If, like most, you're keen on starters and mains complementing each other, there's a lot to consider here. Mains can take you from Vietnam (tuna steak, Vietnamese salad, kumquat dressing and chervil) to Italy (aubergine parmigiana) and back to Thailand for a healthier portion of those mussels. But let the multinational selection take nothing away from the cooking and individual flair of each dish. A passing Barbary duck breast, with purple sprouting broccoli, shallot purée, bottarga and juniper jus looked sublime.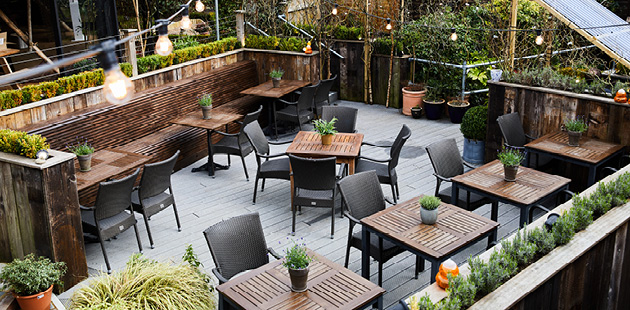 The steak section of the menu is worth noting, as is the selection of desserts, which stay a little closer to pub traditions. Crumbles, mousses, sticky toffee puddings – you know the sort. At The Queen's, they are classics done superbly. 
While I was dining, I couldn't help but hear the conversation of two women sat at the table next to me. It transpires that they meet every two months for a 'special meal out' together, away from where they both live – on this Saturday, they had ended up at The Queen's Head in Dorking. Bhatt and his team may well receive a few raised local eyebrows over the level of offer they have brought to this town, but they now have destination diners discovering their pub, something this venue was a million miles away from obtaining when I was living in the area. I'll certainly be back to visit more often, if only for a quick crispy short rib… and maybe a cheeky Crostinies.  
Images: Milly Fletcher
You may also be interested in…